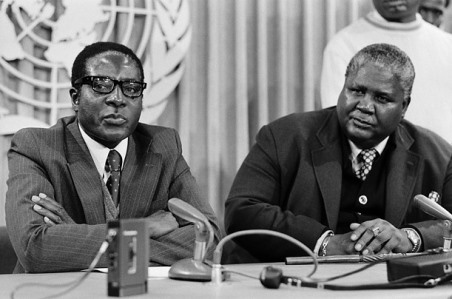 AS Zimbabweans take time to remember the late Vice-President Joshua Mqabuko Nkomo who died on July 1 1999, Dumiso Dabengwa is one person who by now must have realised that the Unity Accord through which Dr Joshua Nkomo's PF ZAPU married with ZANU to form ZANU PF is an immortal bond.
Dabengwa the intelligence supremo of ZAPU was one of that party's top leaders, who also gave assent to the Accord.
For reasons best known to himself, Dabengwa decided to leave ZANU PF with Simba Makoni's Mavambo/Kusile in 2008.
After finding no joy with Makoni's project, Dabengwa must have thought that if he tried to resuscitate ZAPU, the good old days would come back.
The ZAPU that he came out with turned out to be a shell without a soul.
The ZAPU Dabengwa had in mind was that one once led by Dr Nkomo, which Father Zimbabwe himself had given his approval that it merge with ZANU PF.
But soon Dabengwa could not contain the nostalgic memories of the ZAPU within the united ZANU PF as shown by his public utterances.
He was probably now being haunted by his betrayal of the unity of the two liberation movements, which Dr Nkomo had bequeathed to Zimbabwe.
At one time he was saying he had pulled out of ZANU PF with Makoni as a tactical move to save the united liberation movement (ZANU PF) from outright loss at the polls.
He is on record as saying he saw nobody from the ZAPU within ZANU PF, who could replace the late Vice-President (VP) John Landa Nkomo.
In fact he seemed to be publicly regretting why he had left the united liberation movement, as it appeared he would have been the automatic choice.
Dabengwa is not the only person who has tried to benefit from the name ZAPU, but all have withered without sprouting.
As we commemorate Dr Nkomo's anniversary, perhaps it is prudent for people like Dabengwa and other like-minded political opportunists, that there is only one immortal ZAPU.
And this is the ZAPU which joined with ZANU in 1987 to form ZANU PF, in a Unity Accord sealed by the signatures of Dr Joshua Nkomo and President Robert Mugabe.