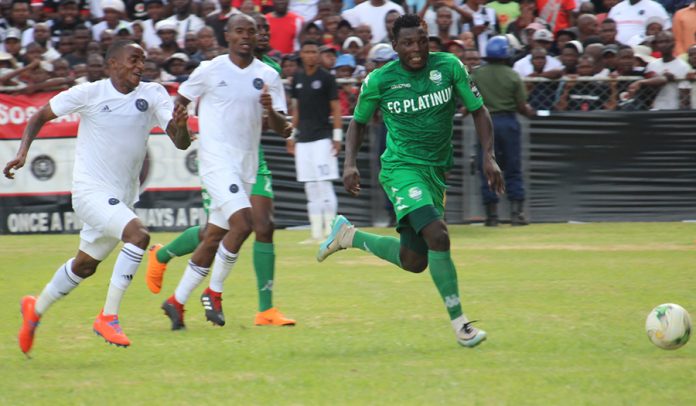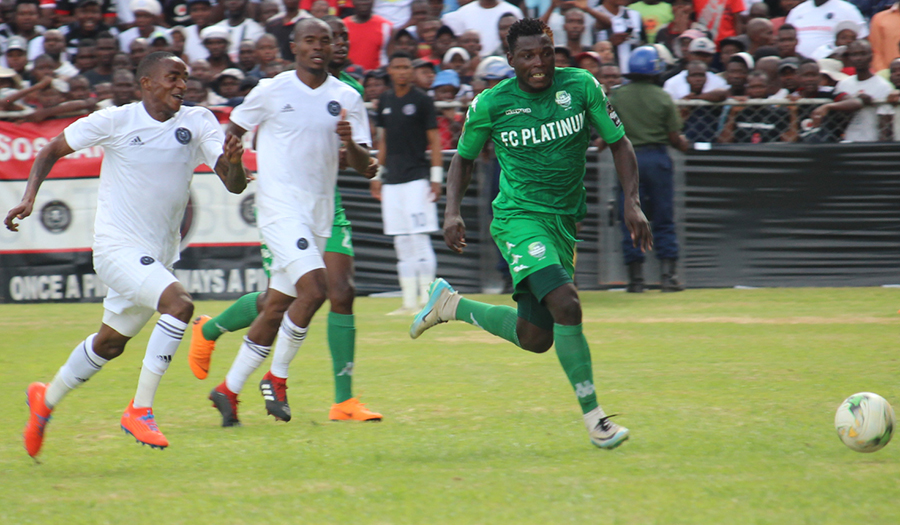 By Sheldon Hakata
AS thousands left Barbourfields Stadium last Saturday, the aftermath of the much-publicized CAF Champions' League Group B match pitting Zimbabwean champions FC Platinum and South African ABSA Premiership giants Orlando Pirates was, unsurprisingly, centred on the chaos that had characterised entry points at the match venue.
While the stadium was filled to the brim, it is the manner in which organisers of the match went about business that put an embarrassing blight on the country's football.
Matters were not helped by overzealous security which was not only all over the place, by harassed people who had come to enjoy the game of football.
Thousands of soccer loving supporters were left a disappointed lot as they failed to gain access into the stadium.
Such was the ineptitude that even former Warriors skipper Benjani Mwaruwari struggled to gain entrance.
Across the world, football legends are a revered lot and they normally receive privilege cards for matches of that magnitude.
Surely what happened last Saturday is unacceptable.
Organisers should have had prior knowledge that Orlando Pirates has a huge following in Zimbabwe and that such a match would naturally attract a bigger crowd hence common sense should have prevailed.
Away from the madness there was little surprise that the huge crowd that filled the venue was strongly behind the visitors Orlando Pirates.
They won the hearts of mainly Highlanders supporters who housed and filled two bays to the bream.
These Bosso fans fully associated with the visiting team right from the beginning.
Orlando Pirates coach Milutin ''Micho' Sredojevic was a very delighted man with the strong support the Buccaneers got from their legion of supporters mostly Highlanders supporters.
''We played a very competitive side and needed to get every detail like a game of chess, they came up with a setup we did not expect,'' said Pirates gaffer.
Micho acknowledged that FC Platinum is a very good side with talented and hardworking players.
FC Platinum fans were complemented by Dynamos and CAPS United supporters who could be visibly seen with their flags flying high in their midst of the crowd occupying the swimming pool end at Barbourfields Stadium.
In Zimbabwe, no team is yet to win the continental trophy with Dynamos coming very close by reaching the final which they lost to Ivory Coast giants ASEC Mimosas in 1998.
Zimbabwe has made commendable strides in recent years judging by the quality of players in international leagues who are doing exceptionally well.
FC Platinum gave a count account of themselves by holding the South African giants and will be looking to build on that good start when they lock horns with Tunisian powerhouse Esperance Tunis.
Esperance are the reigning African champions.
''I can't complain, it was a massive performance from the boys, we now need to focus on our next match in Tunisia,'' FC Platinum coach Norman Mapeza said after the match.
There was no difference in experience as the Platinum boys went pound for pound with the Sea Robbers.
FC Platinum though being in a tough group that includes AC Horoya of Guinea the result on Saturday means the group might be evenly balanced.
The Zimbabwean miners refused to be intimidated by their more fancied opponents and had some genuine chances to break the deadlock but the Pirates goalkeeper was there to make some breathtaking saves following FC Platinum's marauding attacks.
On the other end FC Platinum goalminder Petros Mhari produced a brilliant shift between the goal posts preventing the Soweto giants from causing damage.
On a number of occasions Mhari had to be summoned for relief.
He stood tall to deny some of the opposition's dangerous moves.
Zimbabwe international and Orlando Pirates deadly striker Kudakwashe Mahachi was restricted from taking shots though he could take on defenders at will.
Long serving FC Platinum defender Gift Bello summoned his load of experience on numerous occasions in this exciting encounter at Barbourfields Stadium.
FC Platinum duo of Farari Madhananga and Devon Chafa also had a very good afternoon in the central midfield.
Their display could have charmed some South African scouts present on the day.
Orlando Pirates are home to Zimbabwe's national team players Kudakwashe Mahachi and Marshal Munetsi.
''We came here needing to tighten the back so that we do not concede and secondly to go forward and get that all important goal,'' Pirates coach said.
FC Platinum showed a thick skin in this encounter with superb exchange of passes and being very comfortable on the ball.
The Zimbabwean champions had a penalty waved away by match officials midway through the first half.
FC Platinum midfield maestro Kelvin Madzongwe had his effort pushed out for a corner by Pirates goalkeeper Jacksn Mabokgwane from close range.
FC Platinum coach, Norman Mapeza was a rather contented man after the draw.
''It was a good game of football, the guys really worked very hard and for me as a coach this is a positive result. I am more than happy with a point,'' Mapeza said.
FC Platinum still have five games to go in the group stages and they just need to enjoy the ride.