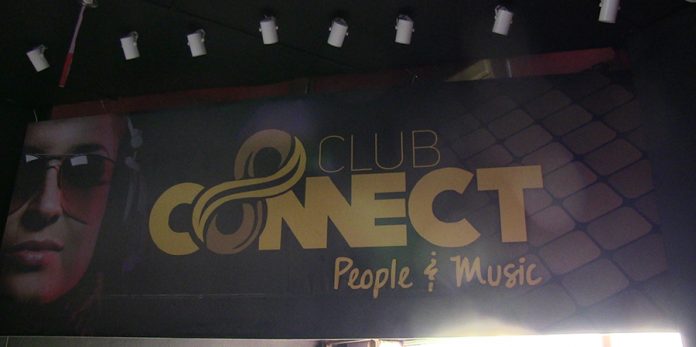 By Gamuchirai Mugadzaweta
Recently in Zambia
BIGGIE CHINOPEREKWEI is an ambitious, indigenous player who has ventured into the entertainment industry and has remained firmly on track; recording growth and success where many have given up.
As the economy was battered by more than a decade of illegal sanctions imposed by the West and many business operators closed shop, Chinoperekwei remained steadfast, even opening new entertainment joints.
And today his never-say-die attitude is paying dividends.
His joints across the country compete with any in the region and offer unforgettable experiences created by exceptional service. 
It is said in the entertainment industry, once a customer gets through the door, he/she must be made to stick around and come back and the best way to do this is to offer them the absolute experience.
And Chinoperekwei appears to have found the formula to do this.
Having put his stamp on the local scene, the highly diversified entertainment operator and award winner has crossed the borders and ventured into the Zambian market.
While there is money to be made, fun to be had and success to be experienced in nightclub and nightlife business, starting off on the wrong foot can lead to premature closure and many have closed shop before the first song has finished.
So, what has led to the phenomenal growth of Devine Assignments, the holding which operates entertainment venues and events that include Club 263 in Harare, Mutare and Bulawayo, Club Connect in Bulawayo and Private Lounge in Harare as well as Bulawayo?
Chinoperekwei will be the first person to tell you that while running a nightclub sounds like a job that's full of glitz and glamour, it is hard work.
"It is hard work, combining the financial and logistical challenges of running bars as well as provision of food and concert venues," he said.
Looking at the several joints operated by the club proprietor including the latest one, Club Connect, in Livingstone, Zambia, one notices that the challenges of running a successful joint go far beyond just keeping customer glasses full.
The ambience and the décor in the Zambian Club Connect shows there are no shortcuts when it comes to the entertainment industry.
"For a club to attract customers, it has to look absolutely amazing and send the right message to customers, one has to work with interior decor designers as well as architects to create an atmosphere where guests are comfortable and want to stay," said Chinoperekwei.
"Small details; things like lighting, must not be forgotten. Wrong lighting can completely ruin the atmosphere."
Apparently, even the sky is not the limit for Devine Assignments.
The affable Biggie plans to take over the continent.
"Taking Club Connect to Zambia was our first step and we hope to move into Namibia, Mozambique, South Africa and other nations," said Chinoperekwei.
The fellow who has scooped the National Art Merits Awards (NAMA) for Promoter-of-the-Year said opening joints across Africa was not just a business manoeuvre but a way of promoting the local arts industry.
"By this move, we are also promoting our local artistes and Djs by getting them to explore new places and raising our flag high in the entertainment arena, for they will definitely perform in these joints we plan to open across the continent," said Chinoperekwei.
And if events at the opening of the Zambian joint are anything to go by, then this son-of-the-soil is on the right path to achieving his dream.
The club proved irresistible as revellers thronged the place in numbers to witness the launch of the new entertainment joint.
A strength of Devine Assignments, which has kept the holding in business, has been relevance.
"We have over the years ensured that we stay relevant in the entertainment industry. Trends are always changing and it's important to keep offering your customers what they want. We ensure that our programmes remain exciting and that our brand periodically gets a major face lift. If customers don't find your place interesting and exciting, they do not return," said Chinoperekwei.
Staying abreast of modern trends, the entertainment holding has created platforms to interact with consumers.
"In our operation, we encourage customer feedback so that we know what to improve, what new stuff to bring in and we have made it a priority that our staff is highly trained as it is important that they know how to provide the best service possible," he said.
"And If your nightclub is all about great music, make sure you don't skimp on a sound system. Customers will notice and they won't like it."
The reigning arts promoter of the year encouraged fellow players in the industry to treat the arts as a business.
"Musicians and other artistes, elsewhere in the world, are millionaires and experiencing phenomenal growth the world over because they have appreciated the fact that they are in business and in it not to just offer a service but also make a profit," said Chinoperekwei.