THERE is a pervasive anti-Zimbabwe spirit that possesses all who visit Chatham House as seen when the maverick Tendai Biti threatened to drag ZANU PF to the negotiating table or risk violent demonstrations in the country.
So excited was Biti that, soon after exiting Chatham House, he could not wait to inform the world that his party, MDC Alliance, would use violence to force President Emmerson Mnangagwa to the negotiating table.
The MDC Alliance has been planning another round of violent demonstrations following the dreadful destruction of property by that party's hooligans from January 14-16 2019.
The opposition's top brass has been bragging about its party's capacity to paralyse Government amid indications by impeccable sources in the party that President Mnangagwa's re-engagement drive has thrown them into panic mode.
During the MDC Alliance's congress, held in Gweru, party leader Nelson Chamisa claimed he would mobilise to take to the streets and shake Government to the core.
On May 30 2019, the following message was circulated on social media by people widely percieved to be from the MDC Alliance:
"Everyone who is in town right now risks losing their lives, and belongings.
"Everyone who sent their children to school please risks losing their beloved and innocent children.
"Every company or individuals vane mota dziri paroad risks losing their vehicles, kombis, taxis, buses and trucks.
"We don't want to repeat the same as what happened in January, please don't force us to be violent we have sent you a clear message which circulated in the previous two days about today's stay away and it seems as if you are relying on ZRP propaganda by 12:00 please please tapota by 12:00 munhu wese ngaabude mutown nhasi, munhu wese budai mutown (Everyone must leave the central business district) be it Harare, Bulawayo, Gweru Masvingo, Mutare, torai vana vamaendesa kuzvikoro (pick up your children from school) before 12:00 today we are going to close all the roads, burning mota dzese dzichafamba after 12:00pm nhasi."
But Zimbabweans roundly ignored that message and went about their business.
That prompted an angry Biti to once again threaten Government through his rantings in London last week.
"We need to drag ZANU PF screaming and screeching on to the negotiating table because it is the only thing that will create a soft landing for Zimbabwe," said Biti, while addressing party supporters soon after his Chatham House sojourn.
"Zimbabweans have a right to demonstrate, petition and confront peacefully and constitutionally. Our congress resolutions were quite clear about this.
"We are giving Mnangagwa time, we are giving him a warning, a notice (that) please let us talk because there will come a time when we will no longer be talking. We will be confronting (you) on the streets."
Biti's rantings must be understood from the perspective of Brian Chikwava's novel Harare North where he talks about a mentally unstable immigrant's experiences in London.
Told through an unnamed narrator, the story takes the reader through the folly of the London dream which results in the narrator suffering from neurosis.
In the text, the narrator's past, therefore, becomes his nemesis as he says:
"When the past always tower over you like a mother of children of darkness all you can do is hide under she skirt" (p.75).
With the past nagging him and his determination to keep it under wraps, the original native sacrifices kinship.
Since his arrival in London (Harare North) he has been living an illusion sustained by lies.
Those are the lies that Biti frantically, but dismally, failed to mask as he frothed at the mouth; claiming that his party was capable of removing ZANU PF from power.
Perhaps Finance and Economic Development Minister Professor Mthuli Ncube was right in his blunt assessment of Biti.
Said Prof Ncube: "Biti's choice of crude language not only reveals his analytical deficiencies but also demonstrates lack of sophistication and poise normally associated with a global platform such as Chatham House. He has much to learn. However, this may take a while."
This is why it is important to unpack the ill-fated formation of the MDC, with particular reference to the Chatham House project.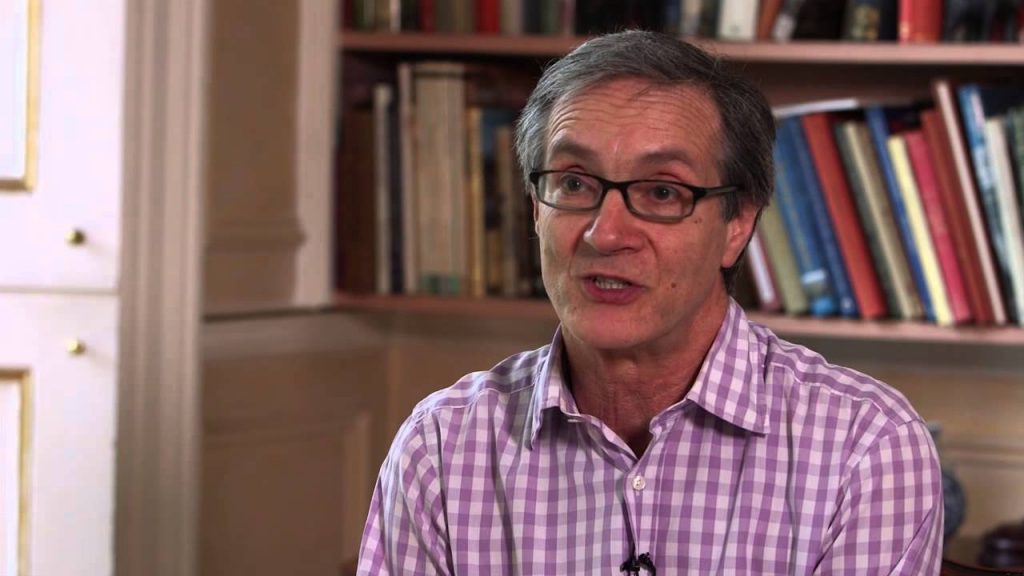 The first meeting, for the formation of the MDC, was convened at the Royal Institute of International Affairs (RIIA) at Chatham House in London on January 24 1999.
It was chaired by Richard Dowden, director of the Royal African Society.
Chatham House is a British Government think-tank.
Dowden presented four strategies that would need to be developed and implemented concurrently; military intervention, formation of an opposition party, uprising and subverting ZANU PF, the ruling Party.
The next meeting on the formation of the MDC was held on March 23 1999 at the US State Department in Washington DC.
In line with the decisions at the March 1999 State Department seminar and consistent with planning since 1996, the MDC was launched on September 11 1999.
Neurosis also seems to be afflicting Nelson Chamisa.
Despite losing his court case where he sought to overturn results of the July 30 2018 Presidential elections, Chamisa has been proclaiming himself the rightful 'winner' of the said polls.
He has been using that line to galvanise people to demonstrate with little success.
Biti went to London with the hope of convincing the British, but like any other person across the board, everyone is just sick and tired of the MDC Alliance's antics.
If anything, Biti came back home with a severe mental paralysis.
Let those with ears listen.