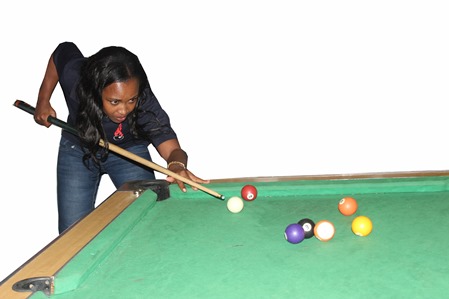 THE Harare West Pool League (HWPL) has secured sponsorship from two corporates which are committed to assist in the development of the game into a professional sport in the country.
Snooker or pool has come a long way in a relatively short period of time, to a stage where it can rightly claim to be a major internationally televised and participation sport.
The sport's popularity is growing rapidly in many countries.
In 2004, World Snooker signed a deal with Eurosport to beam snooker into over 66 different countries.
Snooker programming on Eurosport now reaches over 100 million individuals each season.
Viewing figures are particularly high in countries such as Germany, Belgium, Poland, Romania and Holland. 
In Zimbabwe, over the past years, the game was considered as an old traditional game for the elite.
However, most people have demystified the belief and are increasingly playing the game as witnessed by the flourishing of pool tables in most public places around the country.
Most people were playing it as a social game not realising the benefits that could come through professionalising the game.
In an interview with Patriot Sport, HWPL president, Sikumbuzo Ncube said the sponsorship will help to improve the competitiveness and standards of the league.
"Last year the league was funded by little contributions from the participating teams," he said.
"It is pleasing that the coming in of two corporate companies that I cannot name at the moment will reduce the burden of us funding the league."
Sports and Recreation Commission spokesperson, Tirivashe Nheweyembwa said sponsorship was fundamental in the development of sports in the country.
"Sport should contribute to national development," he said.
"Most corporates are reluctant to sponsor sporting activities in the country, a situation that affects the development of our games.
"Companies should come on board to support our sports."
Meanwhile, Londoners Pool Club came out tops with 90 points (123 aggregate) at the much contested HWPL finals.
The finals saw 18 teams competing.
The win was not easy for the HWPL master as they only managed to overcome Patsime Pool Club which had the same number of points only separated by (122) aggregate.
Pipers Pool Club was on third position with 78 points.
The HWPL games are expected to start mid- February.