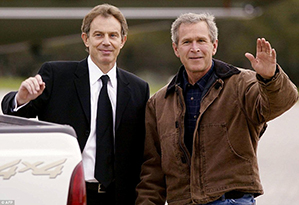 FAMILIAR remnants of arrogance and pride that erupted as news of Britain's departure from the European Union (EU) filtered through might have gripped the world but for Zimbabwe, the irony of it was how shambolic the EU divorce referendum was conducted.
Despite the referendum having been discussed for several months, many voters did not know the implications of their exit vote, a clear indictment on Britain which is notorious for intruding into other countries' internal polls.
Britain has always sought to dictate how Harare runs its polls, with slash funds for what they say are voter education programmes.
It is embarrassing that those who endorsed the exit vote suddenly woke up to claim they did not know the implications of their vote.
Although leaders of the campaign to exit EU are crowing over their victory, it seems many Britons may not even know what they actually voted for.
About eight hours after the polls closed, google reported searches for 'what happens if we leave the EU' had more than tripled.
Many seemed not to even know what the EU is, a report by The British Guardian said this week.
The Independent was even more scathing in its condemnation of the embarrassing lack of voter education by Britons.
"Swathes of young people in this country have been lamenting the fact that our futures have been "ruined" by selfish older voters who probably won't live to see the full extent of the damage they have caused," said The Independent.
"Yet, it has been estimated that only 36 percent of people in the 18-24 year-old category voted in the EU referendum.
"Sixty-four percent of young people did not bother to take themselves down to the polling station and cast their ballot.
"There are various reasons the youth of this country did not come out to vote – lack of engagement from the primary parties and not understanding what they were voting for could be some. But, this vote has been discussed for months."
In Zimbabwe, Britain's strategy since the turn of the millennium has always been anchored around reversing not only land indigenisation programmes, but having a stake in the country's electoral processes as well.
From as far back as 2000, a battery of non-governmental organisations which include the National Constitutional Assembly (NCA), the Zimbabwe Congress of Trade Unions (ZCTU), Crisis Coalition in Zimbabwe, Women/ Men of Zimbabwe Arise (WOZA/MOZA), Zimbabwe National Students Union (ZINASU), Zimbabwe Lawyers for Human Rights, Zimbabwe Doctors for Human Rights and Media Alliance were created to specifically question and condemn the 'fairness' of polls and the legitimacy of the Government borne out of those elections.
Also in tow was the Zimbabwe Election Support Network (ZESN) supposedly conducting what it said were voter education projects.
The 2005 general polls provided a litmus test for the success of the anti-Zimbabwe polls.
In those polls, ZANU PF reclaimed its parliamentary majority.
Against the background of a massive decline in the 2005 general poll, it was clear the MDC was nowhere near State House.
It also reignited London's interest in Harare's internal affairs through the constant review and renewal of the sanctions that had been imposed against the country by the EU and America at the instigation of Britain over the Land Reform and Resettlement Programme.
An article by former South Africa President Thabo Mbeki early this year shows that Tony Blair, the man behind Harare's current problems, lied to the British public, Europe and the whole world that Claire Short's personal opinions on land reform in Zimbabwe constituted the British government policy.
"Unfortunately, contrary to what the Conservative Prime Ministers Margaret Thatcher and John Major had agreed, Tony Blair's Secretary of State for International Development, Claire Short, repudiated the commitment to honour the undertaking made at Lancaster House," reads part of Mbeki's article.
In a November 1997 letter to then Zimbabwe Minister of Agriculture and Lands, the late Kumbirai Kangai, Short wrote:
"I should make it clear that we do not accept that Britain has a special responsibility to meet the costs of land purchase in Zimbabwe.
"We are a new Government from diverse backgrounds without links to former colonial interests.
"My own origins are Irish and as you know, we were colonised, not colonisers."
That letter soured relations between Harare and London with the latter working frantically to destroy President Robert Mugabe and ZANU PF.
As Zimbabweans went to the polls on March 29 2008, fresh in their memories was the extraordinary brazenness in interfering in the internal affairs of Zimbabwe by the West, particularly Britain.
This was because former British Prime Minister, Gordon Brown personally wrote and signed a letter to the Vice-President of British Law Society – one Holroyd on February 4 2008.
The letter sought to respond to a plea for British funding of the opposition in Zimbabwe, following serious lobbying by the MDC-affiliated Law Society of Zimbabwe to its equivalent, the British Law Society.
In that Brown response, the British Government confirmed what is already known to most Zimbabweans, that it is funding the opposition.
What is worse, its funding was increased from pound sterling 2,5 million to 3,3 million.
This massive funding of the opposition through slash funds was clearly meant to destabilise Zimbabwe and challenge its sovereignty.
Ironically, British law, specifically Political Parties, Elections and Referendum Act (2000), disallowed foreign funding of British political parties.
The Brown Labour government which was already in breach of that law at home, did not hesitate to export its lawlessness to Zimbabwe.
It was contradicting its own national laws and values, and also breaking international law which forbids interfering in the domestic affairs of a sovereign nation.
The same letter made it plain the goal of recolonising Zimbabwe through an opposition-led 'regime change', 'remains a priority for (Brown's) government'.
As Britain rummages through the exit vote rubble, it should be compelled by the fact that it is its people who need voter education, not Zimbabweans.