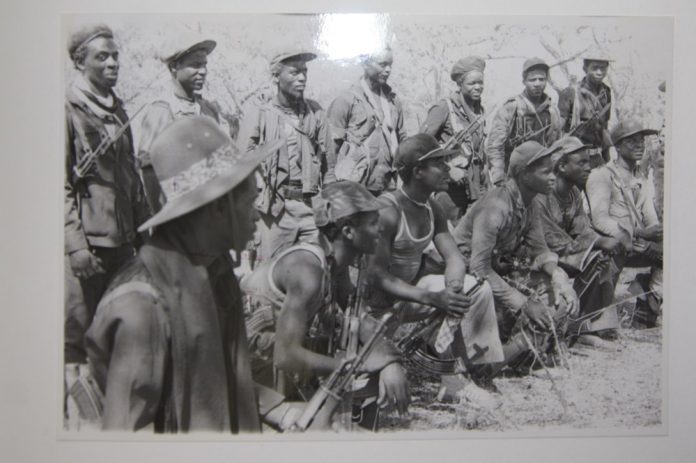 CDE CHAPUNGU's 'rebellion', after he was caught in an adulterous act at a pungwe in Nyamhondo area in Mberengwa, was followed by several efforts at re-engagement by his fellow ZANLA combatants but the efforts were in vain because he knew the punishment would be severe.
Adultery was not tolerated during the liberation struggle, especially if committed by freedom fighters.
It was an abomination.
Anyone caught in this abominable act would be severely punished for the sake of deterrence.
Adultery was a violation of one of the fundamental eight points guiding the liberation struggle.
Though Cde Chapungu became a lone ranger, his desire to liberate the masses never waned and he never hated his fellow comrades as would be proved by his acts.
During Cde Chapungu's time, Rhodesia's infamous Special Branch began lacing clothes and food with poison and giving these to African sellouts who passed them to freedom fighters.
A lot of freedom fighters perished after wearing the poisoned clothes, making clothing for the liberation fighters a challenge since they were only taking clothes from trusted people.
As a way of proving his dedication to the struggle and love of fellow fighters as well as the masses, Cde Chapungu Chehondo, alone, ambushed a Bata Shoe Company's delivery van, burnt the truck, gave the shoes to villagers and sent the other pairs to fellow comrades.
The attack of a delivery van of the Rhodesian Bata Shoe Company Limited, which commenced operations and production of footwear in Gweru (then Gwelo) in 1939 was a big message to the Rhodesian Government since it relied on the company for the production of its military shoes.
According to Taurai Moyo, who was among the first people to arrive at the scene where the Bata van was burning, Cde Chapungu's attack was classical.
"It was in December 1977 when I arrived at Mnene, coming from Masase Secondary School where I worked as a matron," said Moyo.
"Masase was closed due to the intensification of war and I was forced to go to Mnene.
"When I saw the huge cloud of smoke from a distance of about seven kilometres from where I was, I thought it was a house which had been burnt by Rhodesian soldiers since it was the norm to burn houses of Africans suspected to be supporting freedom fighters.
"I was surprised when I got to the scene and saw people celebrating as they were being given shoes by Cde Chapungu Chehondo," said Moyo.
Moyo said she immediately joined the queue to receive her 'Christmas present' from 'Father Christmas', Cde Chapungu.
Cde Chapungu had raided the van, all alone, in broad day light, at a the time Rhodesian forces had intense operations in the area.
"I was astonished when I heard from the people who had arrived at the scene earlier that Cde Chapungu had ambushed the delivery truck by himself in broad day light," continued Moyo.
"This indeed was shocking because liberation fighters usually operated during the night in small units of about seven combatants.
"What Chapungu Chehondo did was a heroic feat and it increased our confidence in the ZANLA forces."
Moyo said Cde Chapungu, who was wearing a big sun hat, traditional beads and an African spiritual cloth (retso) gave people political orientation before he disappeared into the bush.
"The political orientation we received that day fortified my spirit because the closure of Masase School for the blind was one of the biggest signs of the cruelty of Rhodesian forces."
Cde Charles Mukudu aka Cde Dust Fog said he was delighted when a mujibha handed him the early Christmas present from Cde Chapungu.
"A group of war collaborators arrived at our base in Maziofa area while we were addressing a pungwe," said Cde Dust.
"They gave me a letter from Cde Chapungu. In the letter, Cde Chapungu reassured us that the shoes were safe and were a present from him procured from burnt Bata van.
"In the letter, he assured us that he had not rebelled against us but he did not want to be punished for his adultery act.
"The shoes came at a time when we were in desperate need of them because the Rhodesians were poisoning clothes and we lost a lot of comrades to poisoning.
"Nevertheless, as a precaution, we ordered the guys who had come with the shoes to wear them first, after a few days we were assured they were safe," said Cde Dust.