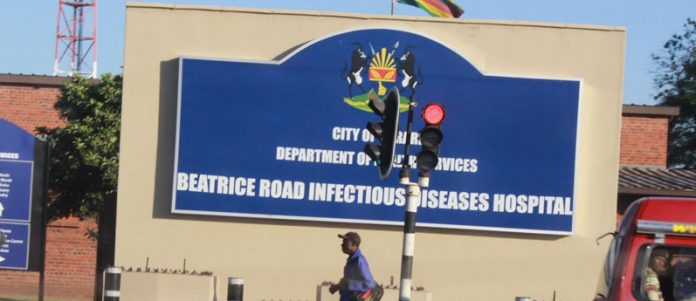 By Catherine Murombedzi
GWERU, Harare, Chitungwiza, Murambinda and Rusape have reported cases of cholera.
In Harare, Glen View 3 and Budiriro in particular, cholera cases are on the rise with deaths recorded in Glen View.
Cholera is an infection of the small intestines by some strains of the bacterium vibrio cholerae.
Symptoms may range from none as well as mild to severe fever.
The classic symptom is large amounts of rice like watery diarrhoea.
Vomiting and muscle cramps may also occur.
Diarrhoea can be so severe that it leads, within hours, to severe dehydration and electrolyte imbalance.
The Ministry of Health and Child Care (MoHCC) is alerting all citizens to report to the nearest clinic immediately they suspect having cholera.
They have sent cholera alerts on most media platforms; the radio, television, newspapers, bill boards, on cellphones and social media.
"If you suspect cholera at home, start taking salt and sugar solution as you make your way to the clinic to prevent loss of body fluids," reads the alert.
Cholera cases in urban areas have been worsened by the lack of clean and consistent water supplies by the city authorities.
In Harare, some suburbs have been getting intermittent water supplies.
George Gashurai of Budiriro 5 said water shortages have been a daily occurrence for the past 10 years.
Said Gashurai: "We normally get taps flowing in the evening around 10pm.
"The whole neighborhood is up filling buckets and jars.
"The water use is so high that it trickles.
"Not everyone manages to fill their containers (sic).
"As day breaks, women and girls make a beehive for the water source, a borehole at the clinic, shops or at a school.
"Water collection has become a routine to the extent 'enterprising' youths now sell water.
"Like all places where there is demand outstripping supply, havoc is the order of the day.
"Self-appointed marshals 'control' the queues resulting in the monied paying to jump the queues.
"But it is so hard to think we have water shortages in this country where water is abundant in lakes and dams."
Residents in areas affected by the water shortages have dug wells in their backyards.
The wells can be four-to-six metres, and in most instances, taping into the sewer tables.
A nurse from Glen View Polyclinic, who spoke on condition of anonymity, said wells dug by residents do not tap water from the recommended 40m depth.
"The wells are man-dug, not more than six metres and tap water from sewer tables, not the water tables," she said.
"In most areas where cholera has been recorded, residents are using unsafe well water.
"With burst sewer lines, the water is contaminated."
To combat cholera, hygiene is of paramount importance.
l Wash hands after using the toilet always (using clean water).
l Wash fruits and vegetables before eating (using clean water).
l Eat food while still hot.
l Do not buy perishables like meat and fish from roadside vendors.
l Do not gather during this epidemic alert time.
Church gatherings need to have toilets and food must be prepared correctly.
l If possible, eat at home, attend church and leave.
l If attending a funeral, do not shake hands. Eat from your own home.
l Cholera victims' bodies are contagious and must be disposed of under supervision.
In Chitungwiza, five suspected cholera cases have been reported. St Mary's clinic family health section is the site for cholera cases.
A notice from Chitungwiza Town Council reads: "So far we have five suspected cases of cholera on rapid test in Chitungwiza with three suspects being treated at St Mary's clinic.
All suspected cholera patients are to be referred to St Mary's clinic.
We encourage people to seek treatment early to minimise further transmission."
Meanwhile, Harare City medical staff has admitted being overwhelmed by the current cholera outbreak, amid fears the scourge could spread to other parts of the country after bodies of some of the victims were transported for burial to rural areas.
At Beatrice Road Infectious Hospital in Harare, several people have been confirmed dead, with many more said to have been admitted.
More continue to be examined for symptoms of the deadly disease which had been reported in Harare's Glen View and Budiriro suburbs.
During a Friday media tour of the affected areas, George Mutawa, a city doctor for Harare's south-western district said many suspected cases of the epidemic were among people who turned up for examination at Glen View Polyclinic with severe dehydration.
"We are now overwhelmed by the numbers of people seeking medical attention and we have limited staff to render services needed at the moment," said Dr Mutawa.
He also warned city authorities not to ignore anyone reporting at any clinic, even if they showed no signs.
He feared, if not contained, it could be a long scourge.
Of the patients under treatment, some had been to funerals where relatives had succumbed to cholera with the bodies taken to rural areas for burial.
Cholera funerals ought to be supervised.
Said Dr Mutawa: "Some of the deceased were taken to their rural areas.
"Maybe this was to avoid supervision.
"Cholera deaths should be buried on the same day so that people do not gather.
"Investigations yesterday (Thursday) showed victims' families had already left.
"We are now following up on them to avoid more infections.
"Only one body is still at the hospital morgue."
Cholera is preventable, avoidable and can be treated if reported early.
Remember, a stitch in time saves nine!