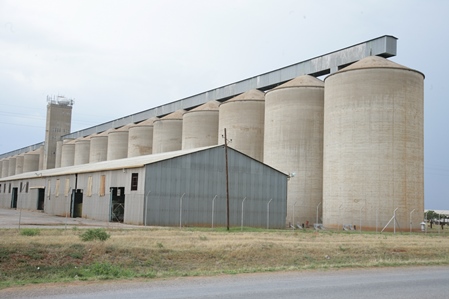 THE Grain Marketing Board's commercialisation and diversification programme has begun to pay dividends.
Some 18 years ago, in 1996, the parastatal, to become a viable commercial entity came up with several plans of action.
The organisation planned to produce basic commodities that include maize meal, salt and rice.
Plans were also made to produce stockfeed to support animal husbandry in the country.
To achieve its goals of commercialisation the board was split into two units; the Strategic Grain Reserve Unit and Commercial Unit for Non-core operations.
Some 18 years later GMB has introduced more products that aim to propel growth of the parastatal.
The parastatal is now involved in maize milling, flour production, pre-packs trading and bakeries, stock-feed, silo products and other products.
The board has rebranded and repositioned Silo range of products to make the brand more competitive in the market.
Silo range of products includes rice, mealie-meal, samp, peanut butter, salt, maputi, jam, sugar beans and soya chunks,
The parastatal is projecting to increase its market share from the current 15 percent to 20 percent in 2015 through its silo product range.
The products have improved the parastatal revenue base enabling it to venture into contract farming.
The move has also enabled it to pay farmers on time as well as offer better prices for produce.
According to GMB general manager Albert Mandizha, the commercialisation programme is finally rewarding the parastatal.
He said significant gains had been made and that the parastatal would soon commission the US$30 million stock-feed processing plant at its Norton depot.
"We hope to complete the plant by November this year," said Mandizha.
This, he said, will significantly expand revenue base.
"The stockfeeds are expected to contribute more than 30 percent turnover," he said.
Mandizha said the range will rake in about US$5 million per month, overtaking mealie-meal currently accounting for about 50 percent of revenue. 
The Norton plant has capacity to produce 10 000 tonnes of stockfeed per month.
Mandizha said the new plant, once operational, was expected to ease present bottlenecks in supply of stockfeeds.
"The plant will be producing feed for a variety of livestock including cattle, goats, sheep, pigs, pets and ostriches," he added.
To support its stockfeed production, GMB is contracting farmers to produce crops such as soya bean, sorghum, millet and sunflower.
Last farming season GMB mobilised US$15 million to fund production of 4 000 hectares of soya beans.
As another move to increase its revenue base, the grain dealer is set to commission maize milling plants in Mutare, Masvingo and Gweru by next year with the capacity expected to rise to 10 000 tonnes per month.
In addition, the parastatal recorded a surge in profits.
In 2013 profit increased to an impressive US$873 819 compared to US$24 997 the previous year.
The profit was attributed to increased market share of Silo products.
In the last five years the GMB had paid treasury a dividend of US$15 million from its commercial activities.
Mandizha said the parastatal will continue to innovate to increase competitiveness and accelerate growth.
"Our emphasis is shifting towards commercial business and decreasing our reliance on the fiscus through focusing on the commercial side of our business," he said.
Meanwhile, the parastatal has paid a total of US$18,6 million for close to 48 000 metric tonnes of maize delivered as of mid-August.
"We are currently paying farmers and by end of this month we expect to have paid for all grain deliveries," said Mandizha.
GMB expects to buy 250 000 tonnes of maize this season at US$390 per metric tonne.
GMB has an installed silo capacity of 740 500 tonnes but only 423 700 tonnes is available.
The Government entity has 84 depots countrywide.