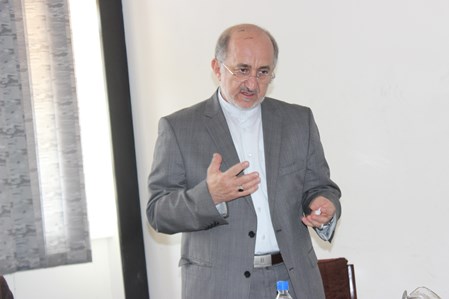 ZIMBABWE should not be discouraged by illegal economic sanctions imposed by Britain and its allies from achieving economic progress, but use the embargoes as a blessing to open up new opportunities to rebuild its economy, a top Iranian official has said.
Following the Iranian Revolution of 1979, the United States imposed sanctions against Iran and extended them in 1995 citing falsehoods that Iran was supporting international terrorism and human rights violations.
The US sanctions initially targeted investments in oil, gas and petrochemicals and exports of refined petroleum products.
This encompassed banking and insurance transactions including the Central Bank of Iran, shipping, web-hosting services for commercial endeavours, and domain name registration services.
To date, Iran sanctions are some of the toughest United States has imposed on any country.
Such has been the case with Zimbabwe when during the turn of the millennium, Britain and its allies imposed illegal sanctions against the country after its successful Land Reform Programme that saw over 400 000 black households getting land.
Since then Zimbabwe has been faced with economic hardships from the illegal embargoes.
In an interview with The Patriot on Wednesday, Iranian Ambassador to Zimbabwe Mohammad Aminnejad said sanctions must not affect a country where the economy is controlled by locals.
He said Zimbabwe should take the exodus of foreign companies in support of the illegal embargoes of their mother countries as an opportunity to take charge of the economy by opening business operations that would help to reclaim the country's lost economic glory.
"Iranian economy is based on local actors, so the Western sanctions cannot bite the country that relies on its own people," said Aminnejad.
"In fact, sanctions should be translated into opportunities.
"It is the case for Zimbabwe that the country should explore opportunities and capacity that can bring economic glory and I am sure Zimbabwe can achieve that.
Aminnejad said Zimbabwe has managed to successfully withstand the effects of illegal sanctions for more than a decade that means it has the potential to reconstruct its economy with its own people.
"The nation can only survive on its own capacity and willingness of its people to build the economy," he said.
"In this case, there is need for hard work and exploring more opportunities inside and outside the country because this will bring more value to Zimbabwe."
Zimbabwe has since adopted the Indegenisation and Economic Empowerment Act, a law aimed at empowering locals to take control of the economy.
Meanwhile, a 14-member Zimbabwean Small and Medium Enterprises (SMEs) delegation will leave the country next week for Iran to explore ways and means of enhancing trade and partnership in various sectors of the economy.
Speaking at the briefing of the delegation, the Minister of Small, Medium Enterprises and Co-operative Development Sithembiso Nyoni said Iran had made huge progress in the development of technical fields which Zimbabwe should borrow to develop the local economy.
"All existing potentials should be exploited for the promotion of bilateral ties between Zimbabwe and Iran, and for such relations to grow even stronger especially through cooperation in the technological transfer," she said.
"Iran's growing progress in scientific and technological fields has put the country among the top in the world.
"Transfer of such experience to Zimbabwe will greatly contribute towards the development of our country."
In a statement released at the same occasion, head of the SMEs delegation Cuthbert Mpame said they intend to explore investment opportunities and partners in different sectors of the economy mainly in opening more foreign markets and promote value addition.
"The delegation will lobby for investment opportunities in areas such as acquisition of machinery and technical support for mining and quarrying," he said.
"We will also explore investment opportunities in agricultural scientific and technical support in tobacco, dairy farming, irrigation and water technologies."
The SMEs delegation was drawn from construction, education, manufacturing, agriculture, energy and mining sectors.