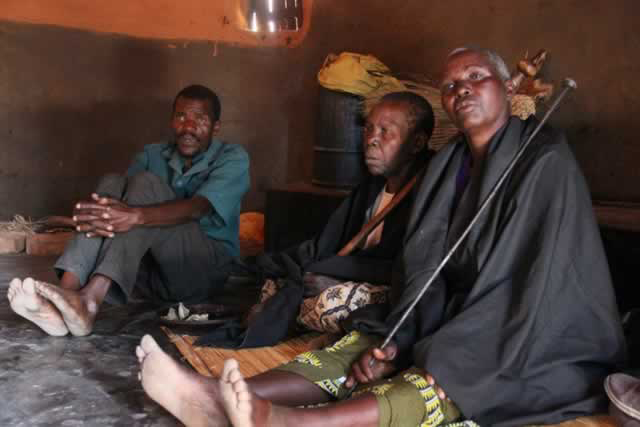 WORD reached us, in hushed tones, during the morning school assembly, (pamutsetse); a Grade Seven boy, a sports star at the school, had killed their family herd boy, Robert, the night before.
A teenage love triangle had resulted in murder most foul in the village.
Village murders were rare and only remembered in distant historical narratives.
So, to now think one of us, still celebrating sprouting of pubic hair, had committed murder, left us shaken and distraught. Robert was mourned in the village and beyond.
With speed, the village ensured justice was exacted using both traditional and modern channels and we were assured there would be no ngozi (avenging spirit) to worry about.
We forgave and tried to forget the murder.
The enforced forgetting did not last long.
After a few false starts and scares, the war finally landed in the village a few months later, late in 1977.
I still vividly recall the village head messengering: "Vana vasvika, munhu wese huku negumbeze kwaNzombe nhasi manheru."
Vana/vanamukoma,/macomrades had arrived to be part and parcel of the village's war era.
War is synonymous with death, but nothing had prepared us for the cold blooded executions of Erisha, the spirit medium, and his assistant Masiyambi, Teacher Gonyora, our age mate Sylvester, businessman Mawazhe and commercial farmer Chari.
With the exception of Sylvester, the other victims were mourned in hushed tones.
All these murders took place in a space of just over one year. There was no justice and neither was there forgiving nor forgetting.
The village was left traumatised and divided.
By 1980 the war had ended, but the village continued to hurt from its many unhealed war scars.
Save for Robert's case, every other war death cried out loud for closure in line with the dictates of our culture.
The village, however, remained powerless to facilitate justice. But ever since those murders, the village has largely enjoyed peace with no murder recorded in the last four decades.
Of course there have been a few incidents that some have been quick to attribute to avenging spirits of some of the war dead. One can never be quite sure though.
Robert was not the first such misfortune nationally.
There were many cases before this and many more after.
Police reports abound of needless lives lost over petty issues.
In some instances, dictates of our culture are followed to complement modern justice.
In many others, cultural dictates have been abandoned as many opt for the modern justice system only.
Recently, I met a man who reportedly fatally knifed his wife in full view of their only infant son.
His family refused requests for cultural closure to the murder. He is out on bail and has been on remand several years now. And he is staying with his son under the same roof that witnessed the gory slaying!
But culturally, the family of the slain is still hurting and their hurt cannot be wished away into a forgotten past.
For, indeed, the past can be quite stubborn and unforgiving.
A few years ago, I was listening to oral history recordings on the liberation struggle from Tsholotsho.
It was quite interesting to observe the interviewer struggle to bring back the subject to liberation struggle as informants invariably strayed into the Gukurahundi era.
Those are recordings from 2005.
Today, the Gukurahundi memory and hurt have not faded.
There has been neither cultural closure nor in terms of modern justice.
Politically, there has been partial settlement but various sentiments coming out now clearly show that even here, there is still a long way to go.
Until we appreciate the cultural dimension of Gukurahundi, the nation will continue to be haunted and hurting.
My Unyetu village experiences in the late 1970s are quite instructive.
Perhaps, perhaps, but for the cultural gap, Gukurahundi may never have happened, perhaps!
War is a gory subject.
Ambuya Sophia Tsvatayi Muchini knew this.
She was a 'spiritual commander' during the liberation struggle in Masvingo.
As Nehanda's homwe, she settled around Great Zimbabwe in 1974 to give spiritual direction to a critical phase of our struggle for liberation.
Many comrades recall how she used to advise and assist them. Indeed, through her direct efforts, many young men and women joined the struggle and considered her a 'commander'.
In 1978, one of her sons was shot dead, in full view of the family that was accused of habouring 'terrorists'.
For that, she served time in Ian Smith's jail.
On release, she remained steadfast in her support for the liberation struggle.
The Great Zimbabwe area was soon transformed into a liberated zone.
Ian Smith and his Government were incensed and Ambuya Muchini was thrown back into prison, only to be released a week after the 1980 elections.
On her release, Mbuya Muchini went to Great Zimbabwe seeking cultural closure to the war; there were spiritual, mental and land wars still to be fought.
She requested for help and understanding in doing two things; one a national ceremony to thank our ancestors for independence, and two, a ceremony to settle spirits of the war dead and cleansing of the living ones.
For making that request, she was labelled a lunatic.
In fact, then the stereotype of a comrade was of one 'acting funny'. Police, acting on orders from Monuments authorities, destroyed her home and labelled her a squatter.
A newly independent Zimbabwe powerlessly watched this lunacy against a fellow comrade.
It had to take liberated comrades like Herbert Ushewokunze and those at a nearby Assembly Point to come to her rescue.
They offered to protect their 'spiritual commander'.
Emotions boiled over and two white settler/squatters were killed.
For that, her home was stormed by police, burnt and several comrades killed.
Ambuya was arrested and charged with murder.
Her two children, aged 12 and 14, were also arrested and detained for nine months.
The Unyetu war dead seek cultural closure.
Gukurahundi demands no less.
Ambuya was persecuted for demanding same cultural closure.