By Farayi Mungoshi
DEATH comes to us all, in different ways, and we cannot help but wonder how we will go to the yonder world.
It is one of those questions that hang over us like a dark cloud all the days of our lives but rarely talked about.
When my turn comes, how will I die?
This is the issue explored in Shem Zemura's film, Death And Other Complications.
When a young woman named Thando goes to visit her boyfriend and spends a passionate night with him, she is not thinking this may be her last night on earth due to a medical condition she has.
After remembering that she had left her medicine at home, Thando asks her boyfriend John that they go back to her place to get it but the young man convinces her that they go early in the morning to collect it.
Caught up in the heat of the moment she agrees.
However, John is not prepared for what follows when he wakes up in the morning to find his girlfriend lying next to him, dead.
What makes the death even more complicated is the fact that it has happened in his matrimonial bed, in his parents' house.
With his parents and pregnant wife gone to the village and leaving him all alone in the house, John takes the opportunity to smuggle in his girlfriend.
Being an only child, zai regondo, John is spoiled.
His parents let him get away with anything because they love him very much; they even cover up for him when he does wrong.
Even when he got expelled from school for smoking marijuana he just got a slap on the wrist.
John is a selfish and self-centred cheat.
There are no prospects of him transforming into a decent and good human being.
He lives like a child without responsibilities.
The death of Thando in his marital bed is his wake-up call.
His sins, it appears, have finally caught up with him.
As he plans to get rid of the body, his parents unexpectedly return home.
In the unfolding events that follow, John's father discovers John's secret.
At this moment, John is distraught and takes time to reflect on his life, the mistakes he's made and his selfishness.
He is ready to call the police and face the music but his father is unwilling to do this, fearing to lose his only child.
He decides to help him get rid of the body.
While they are at it, John's mother catches them as well and, once again, John confesses.
Like her husband, she is unwilling to let her son do the right thing and inform the police.
She even suggests they find somewhere to dump the body.
However, they fail to get the body out of the house when the mechanic comes early and disturbs their plan.
The body is placed behind the sofa in the lounge, wrapped up in a white sheet.
John tries to confess about everything to his wife but his mother stops him.
Meanwhile Thando's father and sister are now looking for her.
The young sister directs their father to John's house where they find John's father outside fixing the car with the mechanic.
Thando's father, in a no-nonsense mood, demands that her daughter comes out of John's house.
John's father tries to stop him, revealing that John has a wife but that does not work as Thando's father forces his way into the house where the final part of the film is acted out.
For more, I urge viewers to find this intriguing movie.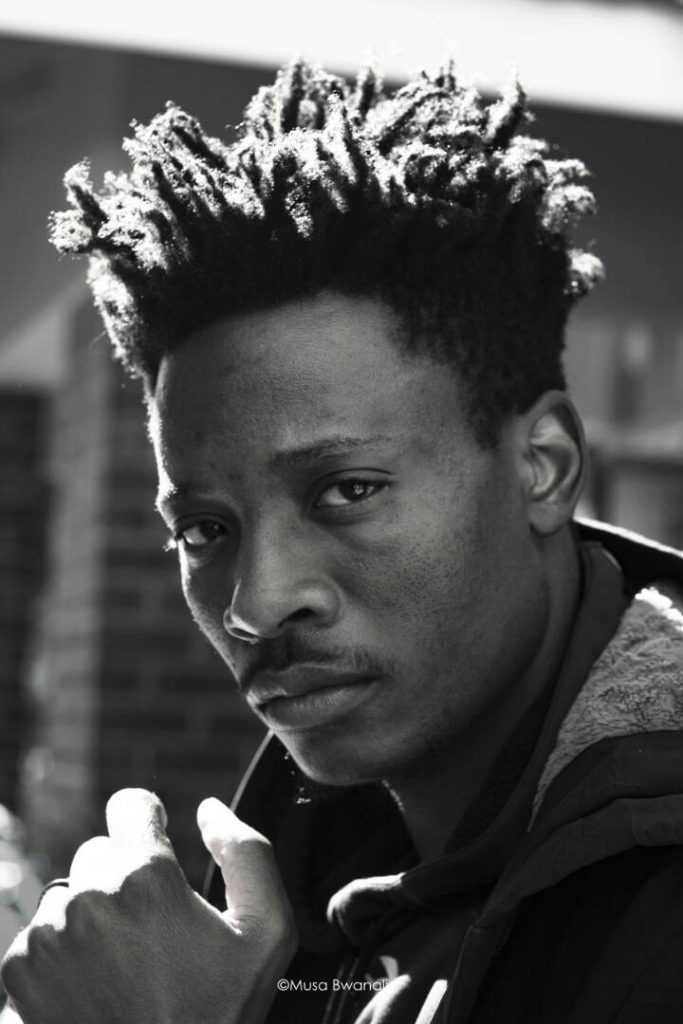 Death And Other Complications is a dark comedy, a complicated genre.
How do you know that what you are writing is actually funny?
Most comedies are character driven and who else better to play the part of John than Admire Kuzhangaira, commonly known as Bhutisi?
While he plays the part to the best of his ability, I feel the 'darkness' of the ensuing events pans out to be greater than the comic side of the story.
Other actors starring in the film include Eddington Hatitongwe (Bhaureni), Stella January, Gamuchirai Duve, Cleopatra Mandirahwe and Moses Kawara.
What I find most interesting in the production is how the director Zemura and writer Bernad Sande keep us guessing how the story ends.
And as is with most films in Zimbabwe, because of budget limitations, the film is shot entirely on one location with the exception of the toll gate location.
Not an easy thing, but the director manages to tell the story regardless.
The most intriguing aspect of the whole story is its emotional relevance.
I leave the technical side of the film for another day.
Zemura is a multi-award winning director, who has bagged the NAMAs with Kushata Kwemoyo and Muzita RaBaba.