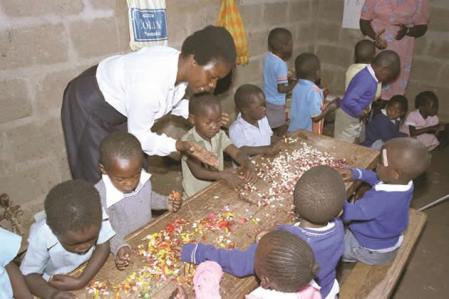 THE Ministry of Primary and Secondary Education is in the process of enhancing the curriculum through introducing more of the country's history at an early age stage.
Speaking after seeing off 38 women from ZANU PF's Women's League visiting the Chimoio Shrines, in Mozambique, Primary and Secondary Education Minister Lazarus Dokora said introduction of the country's history at an early age was critical for the development of the country.
The country's story of liberation has not been presented in its totality in the curriculum.
And pundits contend this is one of the reasons why some segments of society fail to appreciate exercises such as the National Service.
Most countries have National Service programmes that run for a year or more during which citizens increase knowledge of their nationhood.
Children will now learn about the country's history from Early Childhood Development (ECD) A and B which have replaced Grade Zero.
"Previously children would go to zero grade when they were five years old, but now children go to school when they are four," he said.
"These are the foundational years where we can shape and teach the young minds the history of our country and the games that are rich with our culture.
"Children will be taught the value of our games, song and dance and we will complement it with local animation."
Minister Dokora said the curriculum will emphasise the country's history.
"ECD A and B will strengthen the primary school module and will complement grade 1 and 2 to form the four formative years of primary education," he said.
"We will borrow from models from Cuba which has a system churning out little heroes who are truly Cuban and have no identity crisis," he said.
In Cuba, education for children aged zero to six is aimed at optimising each child's integrated development, hence preparing them in the best way possible for school learning.
The pre-school education programme is structured in development areas and its contents encompass social and moral development, motor development, world knowledge, other tongue, artistic expression, music and corporal expression and play.
"Cubans are tenacious about their nation, this is because of their foundation, and we cannot let children sit at home watching cartoons which promote Western cultures, we want them to learn ubuntu and be patriotic Zimbabweans," said Minister Dokora.
He said the Afro-centric approach will be compulsory in all schools.
He added that the implementation of ECD A and B was already underway.
Lack of resources, he said, will not hamper implementation.
"The Chimurenga wars were successfully fought despite resource challenges. Resources will surely come along the way, we cannot let our history and identity down the drain because of lack of resources," he said.
He said primary schools including private schools will follow the approved curriculum by the ministry and licences of those that do not conform will be withdrawn.
Curriculum changes are expected from three educational ministries which are Higher and Tertiary Education, Science and Technology Development, Primary and Secondary Education and Sport, Arts and Culture. At the centre of the curriculum should be the Zimbabwean story.