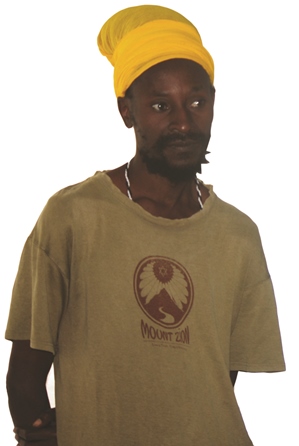 UNITED States film experts say Zimbabwean film makers are among the best in Africa that have the potential of growing the sector if more resources are made available.
In an interview with The Patriot, one of the experts, Clair Aguilar said local film makers have the passion and talent for producing quality products that could be competitive at international level.
She said there was need for Zimbabwe to put in place measures that would help to compact brain drain of such talented film personnel who are moving to other countries in search of greener pastures.
"There is credible talent in the arts and I am beginning to explore what that means in terms of music, dance and visual arts," said Aguilar.
"There is anonymous talent in here and historically it has migrated to other places and one of the goals is to be able to return the talent here.
"This will help to build up the film culture using local Zimbabwean talent instead of being transported and drained from other countries."
Aguilar said international organisations who are interested in funding film projects in Zimbabwe must respect the sovereignty of the content so that they do not destroy the theme of the projects.
She said funding should be done without hidden agenda to promote the independence of film makers in the country.
"It is very important that we give credible control and freedom of speech to audiences and to make sure that there is no influence of content of the film," she said.
Most donor funded films put their thrust on message rather than profit and donors control the content of the films using financial muscles in the name of assisting local projects.
Examples are Consequences produced by Olley Maruma in 1987 which focuses on teenage pregnancies, Neria by Godwin Mawuru in1991 and Flame by Ingrid Sinclair in 1996.
The films were trying to address the issue of women rights.
Another film expert, Judy Lieffurged urged local film makers to venture into partnerships so that they pool their resources in producing their products.
She said Zimbabwe must organise more international film festivals to create a platform for local film makers to interact with the global community and share ideas that could help to grow its sector.
"We are also giving them information about some model organisations that have found this collective in the States to pool their resources to assist each other in their projects," said Lieffurged.
"Zimbabwe is not on the map so hosting of prominent film festivals will help to get Zimbabwe on the map, by attracting many people to come here."
Lieff and Aguilar are in the country for a cultural exchange programme and have managed to showcase their works and expertise through workshops and seminars on film making in Harare and Bulawayo.
The duo's visit was facilitated by the United States Embassy in partnership with Zimbabwe International Film Festival Trust as part of the State Department's American Film Showcase programme.
The programme brings prestigious contemporary American documentaries, feature films and animated short films to foreign audiences.
American Film Showcase programme seeks to offer audiences around the world an extensive and diversified look at contemporary American life and values and demonstrates the role of film as a catalyst for dialogue and change.
Local film experts view the idea of bringing foreign films to Zimbabwe as a way of importing downstream benefits to the local film industry.
Others, however, argue that the local film industry does not benefit much from it.
They say the entire process only reinforces the adoption of Hollywood aesthetics at the expense of indigenous styles.
This is due to the uni-directional flow of information between Africa and Western countries, where Africa is at the receiving side which leaves room for the infiltration and influencing of the Zimbabwean community with American cultural values.
Meanwhile, local film maker, Nocks Chatiza said the dominance of Western films in Zimbabwe has undermined the consumption of local films by audiences.
"Our local audiences have been exposed to a lot of international film products and as a result it is now difficult for local products to gain exposure," he said.
"We need to support our local products and change the wrong perception by local audiences that foreign films are more interesting than local movies."
Chatiza said there are many interesting stories that have not been told due to lack of funds.
"Zimbabwe has a lot of good stories that have not been visited such as the liberation war which can be told from different angles," he said.