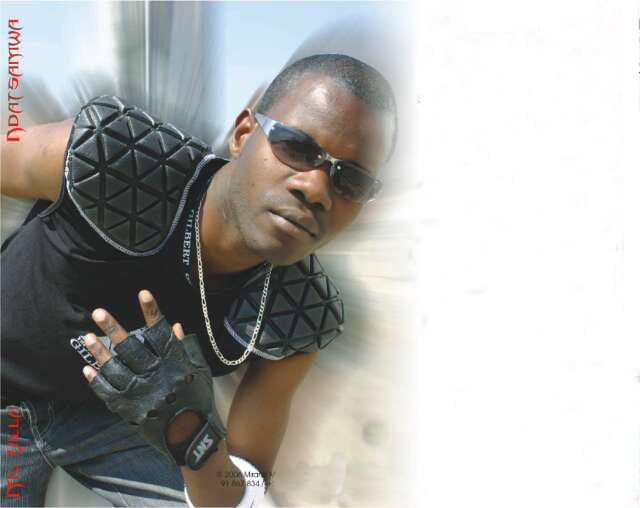 MC VILLA, born Tendai Marukutira, has departed for the yonder world.
He was 37.
The 'Unodzoka Here' hitmaker collapsed and died at his house in Mbare on Sunday.
The noise might not be that loud, not everyone is wailing, in many corners, even those he frequented, it's business as usual.
But he had the swag, he had the voice and he had the moves.
All these helped shape a genre.
MC Villa was one of the kingpins of the urban groove genre.
His existence and delivery in the music industry became evidence that we too could do it.
It inspired many to take up the mic.
For years we had been bombarded by the R. Kellyies and the Joe Thomases.
For long we believed these were the only musicians whom we could depend on for good music.
And then onto the scene came young fellas, both male and female, sons and daughters of the soil who proved they too could charm our ears and tickle our fancy.
MC Villa was among that crop of youngsters who pioneered a genre that came to be known as the Urban Grooves.
I salute MC Villa.
He might not have produced a string of hits, but what he put on the table was a meal that was critical to the nourishment of the genre that had just been birthed.
He burst onto the music scene with the confidence of a star who had been at it for years.
His songs have stood the test of time with fans still enjoying and getting value from them.
The following are comments from YouTube on MC Villa's songs, 'Unodzoka Here' and 'Huya Unditore', produced at the turn of the millennia but continue to rock fans.
'Unodzoka Here':
Willard Zvarevashe 2 years ago (2016)
I don't understand Shona but kambo aka kakaipa. Urban groove
Munya Manyau 1 year ago (2017)
Yaaa ndiko kuti mumhanzi zve uku
Justin Mapfunde 1 year ago (2017)
stil touching in ths 2017…brings my memories back
DJ Lady G21 day ago
R.I.P MC Villa, thank you for giving us this timeless classic
Alice Ndlovu 1 year ago (2017)
2005 ndri frm 2 ndaikanyora muautobook zvakaipa
Aguvika 3 years ago (2015)
Ahh back in the day..when music was about the story, the sound and the lyrics to inspire listeners to strive to be better people…….Nowadays…its all about synthetic butts, skimpy clothes and twerking
'Huya Unditore':
Master Lee 1 year ago (2017)
Ohh my gawd ka tune aka reminds me of my younger days. Heavy tune
Clive Musarurwa 1 year ago (2017)
eysh this song nafunga nichri mfana wena
Morris Marijeni 7 months ago
ndichiri mafana ndiri Grade 3
Munashe Mubhawu 3 years ago (2015)
Nice song Mc villa
Tendai Drtkops Chikopera 
villa everytym i c yo name u remind me kure bro
Happy Bush 2 years ago (2016)
Always reminds me of my childhood
It is sad that despite enjoying this success and adulation, he never achieved the wealth commensurate with his talent.
In nations like the US all it takes for an artiste to be a millionaire is a single album or song that goes gold or platinum. MC Villa had his hits, but ours is a cruel industry — the scourge of piracy, among other challenges, has seen musicians dying paupers.
The effort of our musicians has not been rewarded.
It is time the relevant authorities, in this new dispensation, work on ensuring that our artistes are not ripped off and benefit from their works.
It is time we have stringent laws that severely punish those benefitting from the various works of artistes through piracy.
Fare thee well MC Villa!