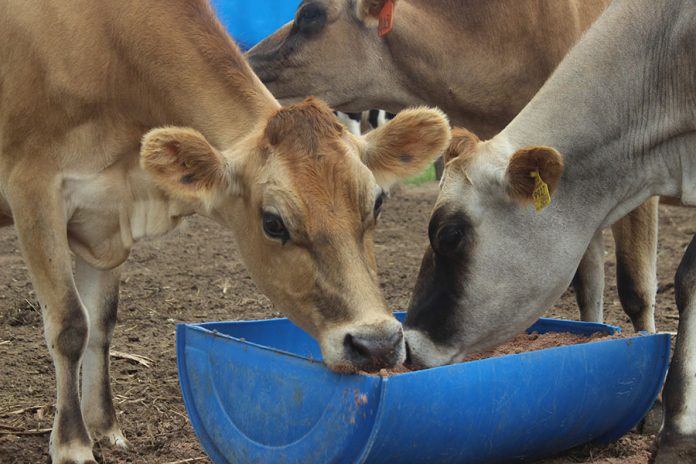 THERE are numerous safety issues regarded as a concern by European consumers.
One such issue is the presence of 'drug residues' in meat.
Veterinary drug residues such as antibiotics have frequently been stated among the central anxieties regarding meat safety by some segments of European consumers from six European countries, especially regarding antibiotic residues, followed by concerns about hormone residues.
A European survey carried out by the European Commission, in 2006, pointed out that 68 percent of European consumers were either 'very worried' or 'fairly worried' about 'residues in meat like antibiotics or hormones'.
For example, antibiotics in fresh meat were found to be among the top concerns of Irish and several segments of Belgian consumers.
More than 50 percent of consumers surveyed in the UK were also extremely worried about the use of antibiotics in animal production.
Greek consumers were particularly concerned about meat chemical safety.
For example, its content in antibiotics and hormone residues, evidenced by the European Commission in 2006.
Consumer's perceptions concerning antibiotics in fresh poultry and pork were also reported.
Danish consumers were willing to pay more for pork produced under tighter rules regarding the use of antibiotics.
In Portugal, a survey conducted in 2009 showed antibiotic residues in meat as a beef safety concern for many participants.
The same result was obtained in Spain and in a research in the UK between 2001 and 2005.
These may seem contradictory considering that the use of substances with hormonal action in farm animals is prohibited (with legally defined exceptions) within the European Union (EU).
Concerns about chemical hazards, such as the presence of antibiotics or hormones, in meat may be justified by the 'unknown' factor like consumers having less knowledge about such hazards and considering them more unnatural and unfamiliar to them, thus attributing them a higher risk.
Another meat safety issue of concern to consumers is microbiological safety.
More specific references are related to the presence of pathogenic micro-organisms like salmonella or escherichia coli.
These microbiological risks are more commonly associated with poultry, where in fact salmonella and campylobacter are the commonest food-borne bacteria and with pork.
However, there seems to be less concern about microbiological risks, even if these are considered the main food hazards for the public among the scientific community.
Perhaps because there had been no widespread food scares related to microbiological hazards in meat and those that do occur are localised (affecting few people in a given location), are somewhat benign, and do not reach the media.
GMOs also emerged as a food safety concern, with several reports of 'a very strong mistrust' from European consumers about food products that include GMOs.
Even though it is possible that feeding cattle with GMOs is something most consumers do not consider or even have much knowledge about, going through the reviewed information related to meat consumers' concerns, it is not possible to define one specific concern as absolutely more prevalent or frequent.
The presence of drug residues such as antibiotics in meat was also of particular concern shared by consumers of several types of meat and in many different European countries.
Are anti-bacterial residues in meat a concern?
In today's globalised meat markets, meat safety faces innumerable challenges.
Campylobacter and salmonella are the most common pathogens affecting meat safety.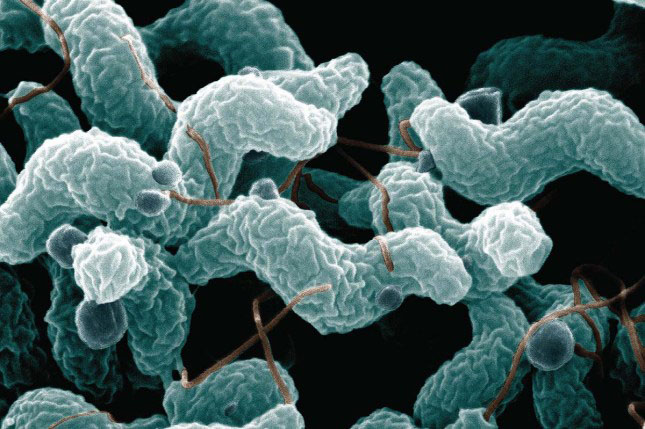 Other microbiological hazards, technological hazards (those related to genetic modification) or contaminant-related hazards (pesticides and drugs), are widely described and debated concerning meat safety.
The presence of drug residues, such as anti-bacterial in meat, emerges as a consistent and persistent concern for consumers across different European countries and regarding different types of meat.
At the same time, research on anti-bacterial residues in meat as well as meat products and microbial resistance is frequent when literature on food safety, veterinary medicine, environmental safety or public health is reviewed.
Moreover, this issue has been subject to extensive legal regulation.
This problem is multi-faceted not only in terms of its origin, but also concerning the consequences, as it has implications for public health, animal health, the environment, biodiversity and also for global markets, societies and policy-makers.
The emergence of bacterial resistance to anti-bacterial treatment has great implications for the availability of efficient tools to fight human infections on a global level.
Environmental consequences go far beyond the local consequences of pollution due to animal production.
Economic and social aspects should also be taken into consideration, namely those related to livestock producers, the pharmaceutical industry, international trade and consumers.
Therefore, whatever regulatory measures are taken (based or not in scientific evidence), there are many (and potentially conflicting) points of view to be considered.
Anti-bacteria in livestock production can be used for three purposes: therapeutics, prophylaxis and growth promotion.
Growth promotion effects are generally obtained through the application of sub-therapeutic doses of anti-bacteria as feed additives, more frequent in poultry and pig production than beef production.
The use of such anti-bacterial measures are maintained to be beneficial as it improves the conversion rate (among other possible effects), thus improving profitability.
Whatever the application purposes, anti-bacterial residues reach the environment.
The most common paths include animal product residues, waste disposal, soil, water and food crop contamination, among others.
Environmental contamination occurs mainly because animals excrete high proportions of active forms of the supplied anti-bacterial matter, which is an effect also present when sub-therapeutic doses are used.
Consumers can have direct contact with these residues either through environmental exposure or through the ingestion of contaminated food products.
Exposure can translate into direct effects at an individual level, such as allergic reactions, carcinogenic effects and digestive problems, among others.
More significant, however, are the indirect consequences of anti-bacterial residues, which raise important public health issues.
The World Health Organisation (WHO) and the European Food Safety Agency (EFSA), as well as many research reports, consider that microbial resistance to anti-bacterial treatment is one of the more serious and emerging problems in public health across the world today.
The most serious consequence of microbial resistance is the decrease in the useful life of anti-bacteria matter for combating human or animal diseases.
This can be verified through increased frequencies of treatment failures and increased severity of infections, as well as the occurrence of infections that would not have otherwise occurred.
Microbial resistance can be acquired through a long evolutionary process of responding to environmental pressures that cannot be avoided – intrinsic resistance.
Microbial agents can also develop cross-resistance mechanisms.
They can become bacterially resistant, especially, but not only, if these agents have similar actions.
Dr Tony Monda holds a PhD in Art Theory and Philosophy and a DBA (Doctorate in Business Administration) and Post-Colonial Heritage Studies. He is a writer, lecturer, musician, art critic, practicing artist and corporate image consultant. He is also a specialist post-colonial scholar, Zimbabwean socio-economic analyst and researcher. For views and comments, email: tonym.MONDA@gmail.com