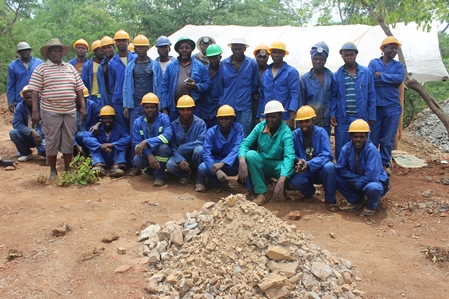 EDITOR – I BELIEVE the year 2014 has brought a new dimension in our politics and economic outlook.
After all has been said, we must now implement the Zimbabwe Agenda for Sustainable Socio-Economic Transformation (Zim-ASSET).
It is time we have less talking and have more of action on the implementation of the Zim-ASSET.
People should now be educated fully on this economic blueprint that has the potential of transforming lives.
Knowledge is power hence, this will allow every Zimbabwean to participate fully in the implementation of the Zim-ASSET.
We should also focus on reclaiming the country's economic glory that has been lost as a result of illegal sanctions imposed by Britain and its allies.
It is time to kick off the multi-billion China-Zimbabwe deals that were signed by President Robert Mugabe last year.
For us to develop, there must be less talk and more action.
We have many people in the informal sector generating money every day because they are entrepreneurs.
Let us support such individuals who are making a difference in the country's economy.
Be it in mining agriculture, manufacturing and so forth, we must ensure that Zimbabwe becomes Southern Africa's economic giant.
Yes we can do it.
Hope
Mhangura