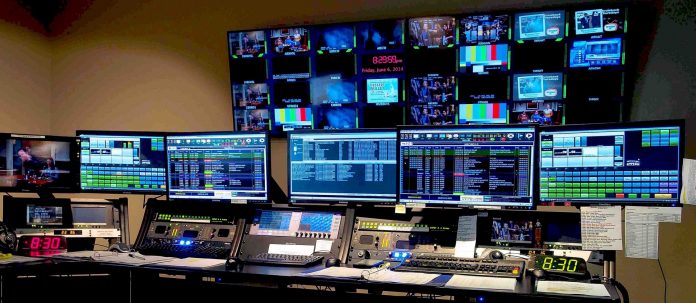 THE migration from analogue to digital broadcast systems is progressing well with the authorities currently seized with sourcing content for the anticipated 12 television channels that will be availed.
Many are afraid that the television stations, in a bid to promote local productions, are going to end up airing sub-standard material that neither competes internationally nor depicts who we are.
With few local stations, the majority of people have been forced to resort to cable television and are consuming content which is contrary to African societal norms, values and beliefs.
One is forced to tolerate the likes of Somizi Mhlongo and his kind as most foreign film productions have gone into overdrive to sanitise same-sex relationships, advocating their 'rights' which are unpalatable to the general Zimbabwean viewership.
Given past technical deficiencies at ZBC TV, many have failed to open their minds to the possibility of a whole new era of local television programming and production which appeals to their tastes.
However, the harshness and scepticism that meets local productions has somehow skirted the numerous achievements scored by the very same broadcaster.
Remember The Mukadota Family, Pfuma Yenhaka, Zviri Mudzimba, Parafini, Hlengiwe Mntanami and, perhaps recently, Gringo that commanded huge viewership.
On the film front, Neria tops the list, while Yellow Card and Tanyaradzwa also made waves.
What made these productions a cut above the rest is that they were telling a story that people could relate to.
These were Zimbabwean stories.
In the past decade, attempts to revamp the local film industry have largely failed mostly because the approach is flawed.
Most content producers now seem to value and concentrate more on production design than the script.
Some have come up with scripts that tackle subjects that are alien to the indigenes, and they have basically failed to make an impact on the local scene.
Others tend to miss the mark with their wardrobe, which makes their products unsuitable for family viewing, giving their audiences little reason to consume their material given the far-fetched concepts.
We definitely cannot settle for watered-down versions of international films, regardless of whether the concepts are borrowed from Hollywood, Nollywood or Bollywood.
It is therefore imperative for local content producers to create value by producing material which not only appeals to locals, but acts as an ambassador of their home country, the people, their culture; basically selling the Zimbabwean story.
Of late, the Zim Digital team has embarked on countrywide tours, engaging independent local content producers, enlightening them on the vast opportunities brought about by the digitisation programme.
To show the sincerity of the programme, the Zim Digital bandwagon is normally comprised of a high-powered delegation including the Minister of Information, Media and Broadcasting Services, Dr Chris Mushowe, Deputy Minister Thokozile Mathuthu, Permanent Secretary George Charamba, ZBC acting CEO Patrick Mavhura, BAZ CEO Obert Maganyura and the Director for Zimbabwe Film and Television School of Southern Africa Dr Rino Zhuwarara.
Any content producer worth his/her salt should ask himself/herself what constitutes a successful local production?
This is the question facing any content producer and art connoisseur with the guts to join Zimbabwe's arts industry.
There are just a few questions that one has to find the answers to if he/she wants to make it in the local arts industry.
What is your story?
What is the story Zimbabweans are clamouring for?
From whose perspective should the story be told?
Value of content determines the success of a production.
A story with staying power will take into consideration the audience targeted and will have characters that the audience can relate to, their trials and tribulations as well as how they deal with issues.
Granted, while every Tom, Dick and Harry can tell a story, not all stories are good, especially if they do not take into account the way of life, the history, ambitions and aspirations of a people.
In Zimbabwe, there is an array of subjects with intriguing stories that have not been explored.
Some of the most fascinating stories that have captured our imagination on telly and the big screen are stories of Abraham Lincoln, George Washington and Martin Luther King.
Basically, the Americans and the British have made their famous sons and daughters the subjects of their productions, in literature, theatre and film.
Imagine producing scripts about our own heroine, Mbuya Nehanda, a revered spirit medium who stood out against all odds to stave off white domination or the failure by whites to capture King Lobengula.
These are the types of scripts that have made movies like Shaka Zulu bag numerous accolades.
Looking at our arts sector, it seems we have no heroes whose lives are worth celebrating.
Hollywood has been successful even in cases where it makes repeats, revamping old productions.
The US film industry has had successful remakes, adapting old productions to suit current trends.
Talk about animations like Alvin and the Chipmunks, Mickey Mouse, Tom and Jerry, to name a few, which have been revamped and repacked for close to half a century, raking in billions in the process.
But these productions are not just film for film's sake, they drive an agenda, one which has resulted in the Americans advancing their hegemony.
There is a false conception that the content producer enjoys unmitigated autonomy in the content produced.
That is a larger-than-life fallacy.
The nation and audience have demands which can make or break a production.
And content producers ignore them at their own peril.
Americans, for example, whether they love or hate their president will fly the American flag in their productions.
Presently, most of the local productions seem to ape the West.
Why can't our film producers tell the story of Chaminuka the great, the prophet who could heal, had power over animals, an arbiter of his people and could ask for rain, among other great things?
On this figure alone, cartoons and feature films or a series can be made.
Where are we missing it?
Is it because the local content producers we have are just local in skin colour, language and their geographical positioning.
We cannot copy and paste what other film industries have done because what makes them successful are their peculiarities.
Given that for most Zimbabweans, English is a second language, how come we do not have productions like the award-winning South African movie Tsotsi, done in vernacular, with subtitles and appealing to a global audience.
The thriving South African soap industry is an example of how successful productions can be when delivered in one's mother-tongue, sometimes with a single production carrying five-or-six different languages.
The sooner these issues are addressed, the closer we will be to revitalising the local dormant arts industry.
Let us not be caught napping when tonnes of hours are availed and demand content.