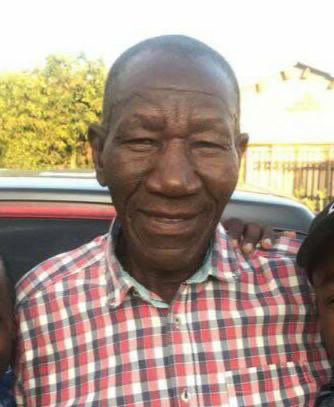 I WILL not claim to have detailed knowledge of Artwell Mandaza.
I did not have the honour to see him in action as he smashed records and booked himself a place in the annals of history.
But the long and short about him is, he was one of the best athletes to walk the planet and, most importantly, he was Zimbabwean.
Talented as he was and with his illustrious achievements, he shied from controversy.
He was consistent about one thing right up to his death: He was a patriot, a true sportsman who devoted his whole life to imparting invaluable skills to young athletes.
One pastor Richard Tembo, writing from the UK, aptly described Mandaza as an "…incredible and indomitable sprinter of his time…(who has left) an indelible record …..a typical sports man who inspired a lot of youths during both the colonial era and after Zimbabwe independence. His name was the talk of every young athlete at schools and social clubs."
In 1970, representing Rhodesia at a race in South Africa, Mandaza clocked 9,9 seconds, becoming the first African to break the 10-second barrier.
"He became famous in the 1970s as the first African sprinter to clock an incredible 9,9 seconds per 100 metres with a following wind of 4,27 m/sec, far more than the officially allowed wind following of two metres per second, gaining himself an 11th position in the world of fastest sprinters. After independence, and with Zimbabwe eyeing the world Olympics in 1984, Mandaza was selected to take part in the fundraising event to support the Zimbabwe Olympics team. The event was made unique by making him race against one of the top horses at Borrowdale Park race course in Harare. With the event having been well advertised (and) as an inspired young person then, I and my friends made it a point to witness him race against the horse that afternoon.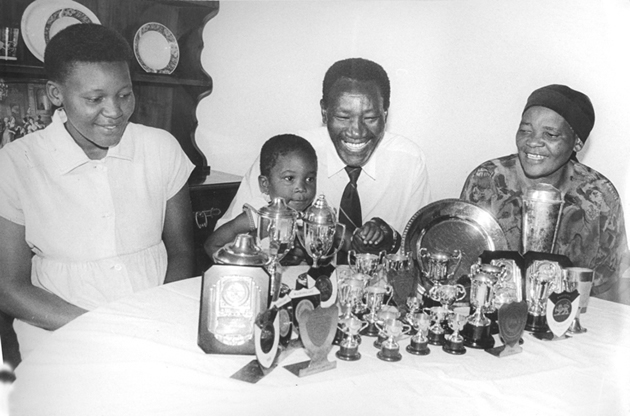 "Although he had long retired from athletics, he definitely made himself a name and, indeed, for the country to participate in such a historical event, thus becoming the first person in the racing fraternity, (in the country), to race against a horse. He did it and shocked the world and everyone present that he ran a 60 metre race against such a strong and most popular horse.
"He was quite a world record-breaker who deserved to be in the Guinness Book of World Records if justice and fairness were afforded the opportunity," reminisced Tembo.
We have always said, let us do more for our athletes, let us reward and celebrate them while they are alive.
Mandaza was a great achiever but has died with nothing to show for his exploits and that is a travesty.
Some few years back, in one of the local dailies, Mandaza poured out his heart.
"Shaya was a great soccer player, his records you are aware of. I was a great champion in athletics and together we were the pride of black Zimbabweans in the 1960s," said Mandaza then.
"But, I am now being lampooned for being a former champion. Ane chii manje iye akamhanya kudaro (what does he have, given his past achievements)? people ask sarcastically. People think I blew the money I earned as an athlete yet the truth is that we competed for peanuts.
"I participated and won numerous international races in Germany and South Africa but I only got a pat on the back. The white administrators, back then, took all the prize monies."
Our tragedy is not telling our story.
It is sad that many of our youngsters do not know the name Artwell Mandaza and it is no fault of theirs, but ours.
Movies and documentaries should have been made about this great son of the soil.
The exploits of the likes of Carl Lewis, the great American sprinter, are all over the place — movies and documentaries have been made about him.
We do not even know how Mandaza felt.
"The nation has forgotten about me completely. Once in while some people come and promise to honour me but nothing ever materialises and I bet I am not alone in this predicament. A lot of yesteryear greats are suffering and all you people ask is: 'Where are they now?" he mused in the interview held several years back in the local daily.
How did he feel becoming Zimbabwe's first black Sportsman-of-the-Year in 1970 and receiving the award at Meikles Hotel in 1970? That was surely a hostile environment for a blackman.
We must not wait for others to tell our story on our behalf.
Chronicling our successes and struggle will ensure that our gains and achievements are never lost.
Our children and future generations need not reinvent the wheel, they must simply have reference points that will guide them in their endevours — sporting and otherwise.
Our narratives will ensure that no time is wasted, for mistakes will not be repeated and successes multiplied.
After independence, Mandaza was always in the thick of things coaching and helping promote athletics.
Despite not getting much from sport, he was not a bitter man. At least he did not begrudge the many young athletes he freely helped, with some ending up getting scholarships as a result of the skills he imparted.
He was a true Ambassador of athletics and is a sporting hero.
I hope one day movies about him will be made.
Artwell Mandaza was our typical sporting hero; true to himself and to the world. He lived an honest life and earned the nation's respect.
Go well comrade!