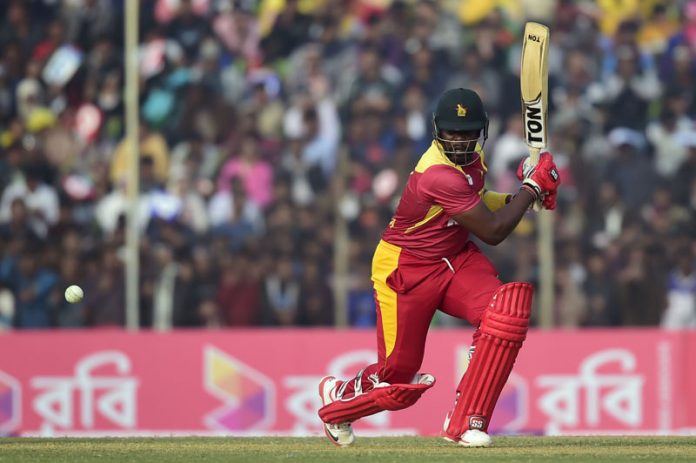 JULY 2018 marks exactly 17 years since the then Churchill High School boy, Hamilton Masakadza, made his breakthrough in Cricket in clinical fashion. 
The Highfield-bred star made his test cricket debut and scored a century, in the process becoming the world's youngest player to achieve such a feat.
He was also the first black player in Zimbabwe to score a century in Test Cricket.
Standing on the crease, the then 17 year-old Masakadza lasted a good 388 minutes, facing 316 deliveries and notching a stunning 119 runs.
He won the Player-of-the-Match award for his efforts.
Though his efforts were in vain as Zimbabwe lost the series to West Indies, it was a milestone in his career. 
The 34-year-old right-handed batsman, who turns 35 early next month, has been appointed captain of the Chevrons. For the second time in his career, and it is in this month of July that he takes charge.
However, things have not turned out well for the Chevrons in the Tri-Series involving the world's best Twenty20 cricket playing nations, Pakistan and Australia, as the hosts failed to win a single match. 
Masakadza, one of the players who have stood with Zimbabwe when the chips were down, is a product of Takashinga Cricket Club that has been credited for taking the gentlemen's game to the ghetto and unearthing some of the finest gems in the land.
Cricket has, for decades, been a white-dominated sport. 
And the entry into the deep end of the game by black players was after white players rebelled against the decision by Zimbabwe Cricket Union to include them in the flagship team.
As a result players like Andy Flower, Henry Olonga, Heath Streak and Andy Blignaut, among others, boycotted the national team. 
Masakadza represents a generation of players who have held fort for Zimbabwe through the tumultuous phases of the game.
Today, he faces the responsibility of leading the nation. 
Though they failed in the first hurdle of the T20s, Masakadza leads his contingent against Pakistan in five One Day International cricket series scheduled for Bulawayo's Queens Sports Club. 
However, in the absence of players like Brendan Taylor, who was not available for selection, together with Graeme Cremer, Sikanda Raza and Craig Ervine, Masakadza reunites with former skipper Elton Chigumbura who got his Chevrons recall, Kyle Jarvis, Chris Mpofu and Sean Williams, among others. 
Zimbabwe's game has taken several twists and turns with coaches and captains on the firing line with shocking consistency.
It is not the first time Masakadza has been appointed skipper of the Chevrons.
He was stripped of his captaincy in June 2016 during the firing of then coach Dav Whatmore.