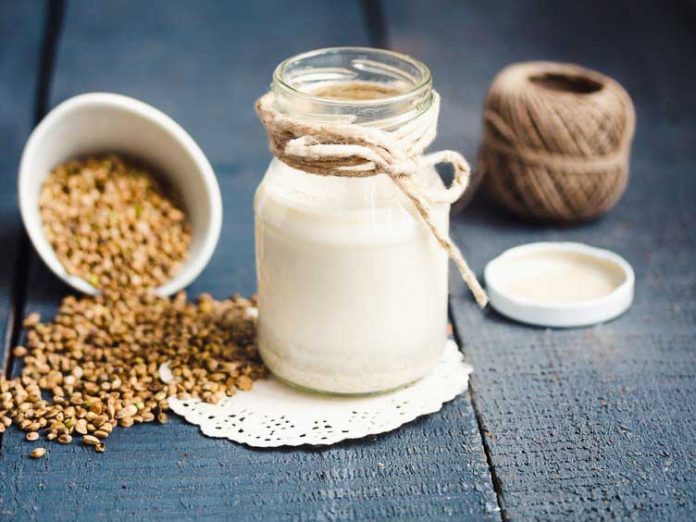 By Gamuchirai Mugadzaweta
IN our previous edition, we looked at hemp oil and its health benefits.
There are more products that can be realised from cannabis such as hemp seed which is nutritious and high in protein.
Among the numerous uses of hemp is its use as a food source.
Hemp is a low THC (tetrahydrocannabinol) variety of the plant cannabis sativa, which is also known as marijuana.
While marijuana is psychoactive and imparts a 'high', hemp does not do so.
According to healthline.org, those who try to smoke hemp cannot get high in any manner regardless of the quantity:
"Hemp protein is an excellent alternative to meat for protein consumption as it has more protein ounce-for-ounce than any meat source and is cholesterol-free.
It can be mixed into juice and homemade smoothies or purchased as a ready-made shake mix. A continually expanding variety of other hemp food products like granola, snack bars, protein powders, waffles and even hemp milk, hemp tofu and hemp butter are available these days, usually at natural foods stores and online retailers.
Probably the yummiest product that is derived from cannabis is hemp heart seeds. You can easily add these to almost any salads. Hemp hearts are rich in fibre full of complete proteins that contains well-balanced fats. Among the health benefits of the hemp hearts, many studies support the ideas that it could promote digestion, reduce bowel syndrome, and normalise gastrointestinal tracts. It's also shown to reduce PMS and menopause symptoms.
More critically, hemp seeds have shown to be beneficial to cardiovascular health, as it may reduce blood pressure and decrease risks of a heart attack."
Hemp milk is another popular product made from hemp seeds, often additionally flavoured with vanilla or chocolates.
Overall, it is a great alternative to soy, nuts milk or traditional milk as it contains no dairy.
Hemp seeds do not cause any allergic reactions.
Majority of hemp milk's benefits come from the hemp seeds, which provide rich omega fatty acids, calcium, iron, niacin and zinc.
Hemp tea, which consists of dry hemp leaves or toasted hemp seeds, contains traces of many useful cannabinoids (like CBD) that may substantially vary, depending on the plant species.
However, majority of cannabinoids are not water soluble.
Speaking to Patriot Health, Francois Swan of The Roots Movement, a Zimbabwean company exploring the hemp industry, said he ventured into hemp in South Africa and has food and clothes samples.
"At the moment the hemp food in its variety forms is being imported yet there is so much potential to produce it locally," said Swan.
"The health sector has a lot to benefit from hemp food which is highly nutritious and helps digestive system to function well. This high protein-based plants must be fully utilised both scientifically and traditionally in a modern manner that caters for everyone."
Therefore, in order to maximise the health benefits of hemp tea, we recommend adding the dry hemp to a few spoons of oil, butter or some alcohol.
This will help cannabinoids to dissolve faster and more effectively. Hemp tea lovers claim multiple health benefits of hemp tea, such as:
l Helps with insomnia, reduce anxiety, stress and depressions
l Illuminates nausea and irritable bowel syndrome that are frequently happening to chemotherapy patients
l Reduces chronic pain, allergy and inflammation.
This makes it popular among rheumatoid arthritis and multiple sclerosis (MS) patients
Hemp infusion drinks, like Hempy, is a great example of how hemp is utilised to make healthy and tasty drinks that can be consumed solo or even added to cocktail mixes.
You can't get high from hemp seeds, but you can get healthy.
More super food than psychoactive, hemp seeds have been around for most of human civilisation.
Hemp seed contains no THC, which is the active substance in marijuana that makes you feel high (and later, hungry).
They have a mild, nutty flavour and are often referred to as hemp hearts. Hemp seeds contain over 30 percent fat.
They are exceptionally rich in two essential fatty acids — linoleic acid (omega-6), alpha-linoleic acid (omega 3) as well as gamma-linolenic acid, which has been linked to several health benefits
The importation of some pharmaceutical drugs will be reduced as hemp seed and oil tend to cure various ailments at less cost.
Hemp seeds are a gift of nature as they are the most nutritious seed in the world.
If you choose to eat hemp seeds, it is very important that you consume them from well-sourced plants that don't contain high levels of THC (the psychoactive element in marijuana)
Their side effects could include bloating, gas and a loosening of bowel movements. While some of these symptoms can be common when initially using additional protein supplementation in general, these symptoms may persist a little longer if dietary fibre is excessive
The tobacco epidemic is one of the biggest public health threats the world has ever faced, killing more than seven million people a year, while the promotion of hemp seed saves lives due to healthy nutrients found in it.
With natural foods being preferred and recommended by doctors, hemp food rich in protein is the ultimate choice as consumers are turning to it all over the world.
"The clothing material that is processed from hemp is very strong and can last up to 20 years, so this is the kind of material hospitals need for sheets and other bedding material," said Swan.