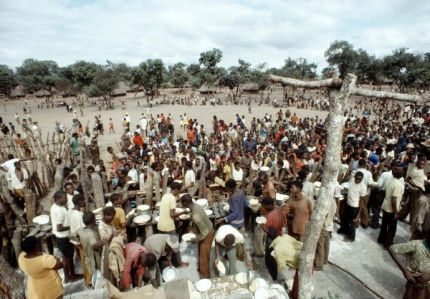 By Booker Tichazvipedza
THE sad story of Doiroi is a single thread from a vast mosaic of narratives that are yet to be recorded.
This story is a miniscule segment of a bottomless barrel of stories about a struggle in which many sons and daughters of Zimbabwe perished.
Although many more survived this struggle, they emerged with physical scars.
But for those that escaped with their lives and limb, they have remained deeply scarred in their minds and today carry traumas that defy any form of healing therapy.
The Doiroi inhabitants were repatriated back home untrained in January 1980 as 'refugees', yet they had sacrificed their lives and evaded the notorious Rhodesian security forces before crossing the landmine-infested Zimbabwe–Mozambique border with one objective, to receive training and return home to fight the settler regime, but it was never to materialise.
The sad story of Doiroi is complex as most Zimbabweans, including former freedom fighters themselves have deliberately forgotten about it as though it never existed, yet they had at one instance stayed at the camp and gone through the suffering before striking an opportunity to go for training ahead of others.
Part of the problem stems from the status of the Doiroi inhabitants where thousands remained untrained and idle throughout the period of the armed struggle. Military academies in Mozambique, Tanzania and other friendly countries in Africa and abroad failed to accommodate all the young Zimbabwean men and women that were fit for training, resulting in the majority returning home untrained having wasted several years in an interment camp.
In a case of adding salt to injury, when the inhabitants returned home in 1980, they were sidelined by their fellow trained compatriots in the vetting exercise for a government gratuity awarded in the late 1990s on the basis that they had not undergone training and therefore fell outside the provisions of the War Veterans Act.
Rationale
There have been very few research studies undertaken on the camps and other places that Zimbabweans stayed and perished during the liberation war in Mozambique.
As that generation that participated in the Second Chimurenga dies out, they go away with important history for posterity.
Information on the Second Chimurenga is vital as it forms part of the history that brought Zimbabwe into being.
This study should be replicated for all other camps in Mozambique, Zambia and Tanzania where Zimbabweans stayed.
Information for the compilation of the story of Doiroi was gleaned from a number of trained freedom fighters who once stayed at the camp at inception before going for training, survivors of the Chimoio attack and some of the inhabitants of Doiroi camp. The author of this instalment was also a denizen of the camp.
Location of the Camp
Doiroi Refugee Camp was originally a FRELIMO farm which was donated to ZANU for the establishment of a large camp to accommodate hordes of in-coming recruits from Zimbabwe and survivors of the Nyadzonia massacre.
Doiroi camp was located in Manica Province, about 25 kilometres from Maforgo farm off the Chimoio–Beira highway.
The camp was accessed from the highway by a dust road that ends at Manuella's Store.
The First Camp
The early camp was established in late August 1976 after an advance team comprising survivors of Nyadzonia had proceeded to Doiroi and built a few structures like the stores, clinic, command centre, parade square and a few other barracks.
The camp housed about 15 000 Zimbabweans inclusive of the 2 000 plus survivors of the Nyadzonia attack that had occurred on August 9 1976, while the remainder represents the thousands of young men and women who had sacrificed life and limb to join the liberation war effort, while others had been recruited by ZANLA freedom fighters from the front (Zimbabwe).
The little infrastructure at the first camp comprised of a few barracks for men and women, the clinic, in-coming recruits, the security and the storeroom.
They were built from poles (king post), bamboos and grass thatch and accommodated about 150-200 people each.
People would sleep in three or four rows per barrack, squeezed together on a bare and dusty earth floor owing to the scarcity of blankets.
New recruits would sleep in the security barrack close to each other while waiting for the vetting process.
Recruits were prohibited from talking to anyone even a relative that one had known from back home until the vetting process had been completed.
They were then allocated a detachment, company and section where one would report for roll call every day.
The vetting process entailed a number of questions being posed about the situation back home and when one appeared to sympathise with either Abel Muzorewa's ANC party or the Smith Government, one would automatically become a suspect and would be detained in the dreaded detention barrack (Chikaribotso) for up to six months before you are released and deployed to a detachment.
Personal possessions such as watches, necklaces, rings, bangles and cigarette lighters were prohibited since they could be fitted with communication gadgets by the enemy to transmit signals on the position of Doiroi camp.
Identity particulars and money were mostly confiscated by the militia who were the first contact when one crossed the border into Mozambique.
This was meant to ensure that you would not attempt to go back to Rhodesia as it was not possible to move without identification.
Tents could only be sourced by the Mozambican government which at that time was grappling with repairing destroyed infrastructure by the departed Portuguese settlers. Bamboos were used as trusses in the construction of barrack roofs, improvised tables at the kitchen and medicine shelves in the clinic barrack.
Bamboos were also the only available material for producing makeshift coffins for those who had passed on.
The kitchen was located near a dam on Doiroi River which had been built by the former Portuguese farmer.
A group of about 200 recruits that had arrived at Doiroi soon after the advance team had stayed in pigsties near the farm house which was occupied by CAITANO, a local Mozambican UNHCR representative at the camp. There were also whole families who had actually come to seek refuge in Mozambique.
These were allocated their own place, a short distance from the main camp where they built small pole and dagga huts with grass thatch. They got their food from the main camp.
l To be continued