IF there is one story whose import Zimbabweans have been failing to comprehend, it is Nelson Chamisa's fear of an impending defeat in his party's congress.
He is hiding this fear in the false bravado that he is exhibiting through his senseless ramblings about the ongoing National Dialogue.
Last Thursday presented the clearest sign yet of this fear that will not go away.
This is because as the pugnacious Chamisa went deeper into his poorly structured public 'lecture' to 'celebrate' the life of the late MDC-T leader, Morgan Tsvangirai, in Harare, visible signs of agitation from aggrieved members of the beleaguered opposition party were taking centre stage.
Yet this was by no means a lecture on the life of Tsvangirai.
It was, in fact, a statement to those who are eyeing his position that it is going to be his way and will at the October 2019 congress.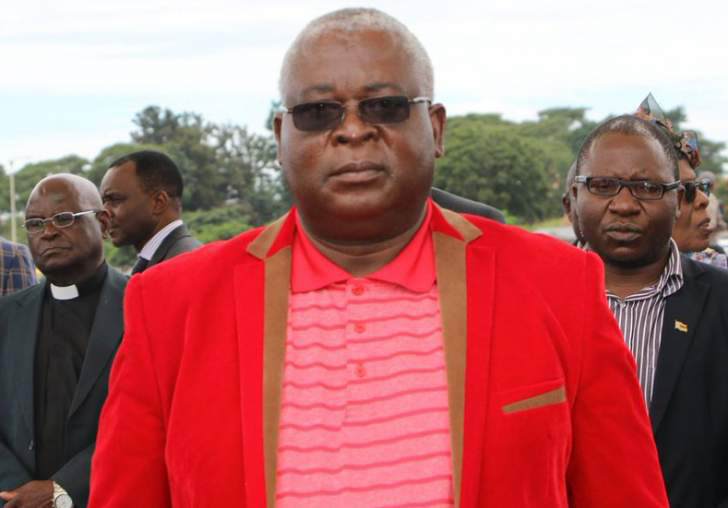 Poor Elias Mudzuri, the man who has inevitably suffered humiliation in the recent past for daring to challenge his 'leader', took the back seat at the top table, stone-faced, as a frothing Chamisa fired unrestrained salvos at those aiming to challenge him at this year's congress.
The embattled party secretary-general Douglas Mwonzora who too has been touted as being among those eyeing Chamisa's job, was not spared jabs from the belligerent leader.
The memorial service, largely snubbed by members of the Tsvangirai family, had been turned into a Chamisa rally.
It was used as an opportunity to play the now nauseating 'legitimacy mantra'.
The only legitimacy crisis to talk about in the country, if at all it deserves attention, is Chamisa's continued illegal stranglehold on the MDC Alliance levers of power.
For here is a man who shamelessly grabbed power during the funeral of a man he claims to adore and cherish now pretending to be a decisive factor in how the country is run.
That is the tragedy of our politics where the ridiculous, the inane take precedence over ideas.
Zimbabwe is fighting a battle of ideas against an irksome West whose objective is a matter of public record.
The West wants a bite of Zimbabwe's vast resources.
In Chamisa, they find a useful, morally bankrupt puppet willing to do their bidding.
This explains why the conditions that are being set by Chamisa for the National Dialogue sound exactly the same as the demands that are being made by the West.
That is their problem, not ours.
National Dialogue is progressing well and it will go ahead without the inane harpings by Chamisa and his Western handlers.
Zimbabwe will forge ahead despite the niggling effects of the illegal economic sanctions that have been collectively increased against the people of this country by the West.
If anything, the ripple effect of the sanctions is that they have brought the people of Zimbabwe together.
They have glued them together to fend off their effects as one people bound by the common goal of defending their resources.
The US and the West cannot tell us how to conduct our national programmes as a country, we are a sovereign people.
Chamisa and his Western handlers must get that message loud and clear.
That indefatigable combination of inept forces must also be told that the engagement with Eurasia and China will form the foreign policy of this country.
The West have all but excluded themselves from that thrust; the same way that Chamisa has excluded himself from the national process.
The national processes that are being vigorously pursued by President Emmerson Dambudzo Mnangagwa put the people of Zimbabwe at the centre of activity, not personalities.
It is from this assessment that the following self-serving utterances by Chamisa at Tsvangirai's lecture should be taken as mere grandstanding by a man who is about to suffer yet another humiliating defeat.
"The dates of the demonstration will come, but we want this country to be peaceful and prosperous. But that has to be done on account of dialogue and we have said we need dialogue on these issues," said Chamisa.
"If Mnangagwa is not willing to dialogue, we will have to invite him to dialogue through political pressure. In terms of the Constitution, we have a democratic right to demonstrate. We will have to bring everyone to Harare and this is the mother of all demonstrations. This country must be liberated.
"We continue on the same path led by Tsvangirai. I have refused to have my victory stolen by Mnangagwa. We are not going to stop, we are going after him until he lets go of what he stole. He has to return what is ours."
There is a gulf between kindergarten politics and maturity.
This is what ED exhibited during his interaction with diplomats accredited to Zimbabwe on the same day.
Let us listen to the President's words of wisdom:
"All the presidential candidates, who have the maturity and sense of leadership joined us. I call on those who refuse to take part in the national dialogue to stop grandstanding and playing games with the lives of the people of Zimbabwe," President Mnangagwa said.
"I will remain a listening President. My arms are outstretched and my door is open. We hear your criticism, and when it is fair, the insights are noted or implemented."
Let those with ears listen….