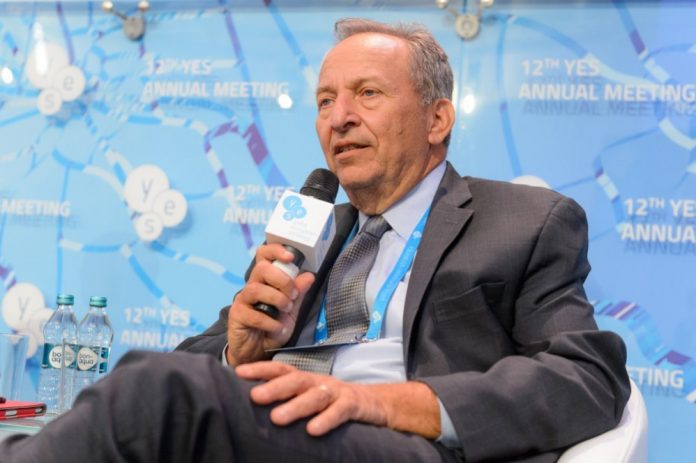 PART of the preamble to the UN Charter reads:
We the peoples of the united nations determined:
– to save succeeding generations from the scourge of war, which twice in our lifetime has brought untold sorrow to mankind, and
– to reaffirm faith in fundamental human rights, in the dignity and worth of the human person, in the equal rights of men and women and of nations large and small, and
– to establish conditions under which justice and respect for the obligations arising from treaties and other sources of international law can be maintained, and
– to promote social progress and better standards of life in larger freedom,
And for these ends:
– to practice tolerance and live together in peace with one another as good neighbours, and
– to unite our strength to maintain international peace and security, and
– to ensure, by the acceptance of principles and the institution of methods, that armed force shall not be used, save in the common interest, and
– to employ international machinery for the promotion of the economic and social advancement of all peoples.
It is against the backdrop of this preamble that I disagree with the stance by the Donald Trump Administration to seek to punish nations that do not vote with it at the UN.
Just before Christmas last year, President Trump threatened to withhold 'billions' of dollars of US aid from countries which vote in favour of a United Nations resolution rejecting his recognition of Jerusalem as the capital of Israel.
His comments came after the US Ambassador to the UN, Nikki Haley, wrote to about 180 of 193 member-states warning that she would be 'taking names' of countries that vote for a general assembly resolution which overturned decades of US foreign policy.
The warning appeared aimed largely at UN members in Africa, Asia and Latin America who are regarded as more vulnerable to US pressure.
In March, a draft memo by Haley was leaked and it revealed that she was pushing ahead with her threat to punish countries that do not go along with the US at the world body.
The document, titled America First Foreign Assistance Policy, specifically calls for reconsidering America's commitment to a US$4,9 million school construction programme in Ghana, a
US$6,6 million climate change programme in Vietnam, and US$3,1 million job training programme in Zimbabwe.
It claimed the US gave US$580 million in total aid to those three countries in 2016, while Ghana voted with the US in New York 54 percent of the time, Vietnam was with it just 38 percent of the time and Zimbabwe 19 percent.
Aid to some 40 countries that consistently vote opposite the US at the UN is reportedly under threat. The proposal appears to target development programmes in poorer countries with little to offer the US economically or security-wise, while giving others a pass.
States such as Iraq, one of the biggest recipients of US assistance that votes against the US 60 percent of the time, would be spared, as would Egypt.
Interestingly, Egypt drafted UN Security Council resolution rejecting President Trump's recognition of Jerusalem as Israel's capital.
The UN has proved to be a somewhat effective mechanism as it has enabled dialogue between its members, and hosted negotiations, such that governments find areas of agreement and solve problems together.
President Trump's foreign policy is at best described as predatory and can be seen as taking his bullish business tactics, which were exposed on the US hit show, The Apprentice, on a global scale.
Now instead of bullying his competition, his aides, workers, customers, he is bullying everyone he views as not agreeing with him. We once saw this with George Bush Jnr, with his: "If you are not with us, you are against us" statement at the launch of his anti-terrorism campaign in the post 9/11 era.
President Trump's administration seems to believe that by issuing threats it can force the rest of the world to come to the negotiating table at a disadvantage.
In February, Secretary of State Rex Tillerson warned Latin American states against excessive reliance on ties with Russia and China.
Tillerson was about to embark on visits to Mexico, Argentina, Peru, Colombia as well as Jamaica and he just copied the words Trump said in Davos. Giving his speech to chief executives, bankers and political leaders at the World Economic Forum, Trump said: "Washington would no longer tolerate unfair trade…predatory practices were distorting markets."
China is now the largest trading partner with Chile, Argentina, Brazil and Peru.
Late last year, China and Panama established official diplomatic relations, which culminated in Panamanian President Juan Carlos Varela Rodriguez visiting Beijing in November 2017. During the visit, Varela inaugurated Panama's embassy in Beijing and consulate office in Shanghai, as well as adopting 19 agreements and a joint declaration with his Chinese counterpart.
Perhaps the most important agreement was the
l To Page 26
inclusion of Panama in the Belt and Road Initiative.
Joe Kaeser, the chief executive of Siemens, has pointed out: "The China's One Belt, One Road is going to be the new WTO — like it or not."
In fact, China offers Latin America a "…strategy of mutual benefit and shared gain."
A professor and director of the Centre for Latin American Economy and Trade Studies, Dr Antonio C. Hsiang, early this year, said that the Trump Administration strongly prefers a policy of withdrawal and retrenchment rather than engagement, prompting Richard Haass, the president of the Council on Foreign Relations, to describe Trump's foreign policy as 'the Withdrawal Doctrine.'
While there is a legitimate debate over whether the US overplayed its hand after the unipolar moment following the collapse of the Soviet Union, Washington is now in danger of damaging its core interests through neglect.
Moving from Latin America to China, in early April, President Trump made threats to impose US$100 billion in additional tariffs on goods from China.
Many saw this as an attempt to provoke Beijing and send Chinese officials scrambling.
However, President Trump failed, instead, China remained cool, it did not punch back immediately with new tariff proposals of its own and it did not rush to comment.
The Chinese treated President Trump in the manner one treats a spoilt child who is throwing a tantrum.
The Washington Post quoted an editorial comment in the Global Times, a party-controlled newspaper in China known for its nationalist tone.
The editorial comment dismissed the tariff hike as a sort of presidential temper tantrum: "It shows he wants to make explosive statements to let off steam. As to whether these ideas can be put into practice and what the consequences will be, those are secondary concerns to him."
The editorial went on to note China
"…will never indulge the temper of Washington…," but will instead seek to 'manage' it.
Writing in the Financial Times, Charles W. Eliot, a professor at Harvard and a former US Treasury Secretary, also noted that President Trump's threats were
"…not an effective strategy for the US. While most countries feel somewhat threatened by Chinese trade and business practices, it has been the unfortunate accomplishment of US trade policy in recent months to cause most of the world to rally to China's side because of our disregard for the WTO and the global system.
Chinese officials seem more bemused than alarmed by what they see as a boomeranging US approach. Not only does having many others on its side make it easier for China to resist the US, it also undercuts the effectiveness of our sanctions.
China can still export to other markets and US producers who use Chinese inputs lose competitiveness when only they are forced to pay tariffs."
President Trump's dealing with Russia and his twitter rants again prove what many critics and analysts have been saying about the man. He loves to hear himself speak, and social media will be his downfall.
President Trump's latest attempt to use America's financial muscle to influence the decision making processes at the UN is an affront to that organisation's charter. Instead of seeking dialogue, President Trump wants to railroad any deliberations thereby reducing the UN to one function, "…rubberstamping US foreign policy."
Unfortunately, this will not happen.
As Trump fails to tackle Russia, China, Latin America and the EU as individuals, he certainly will not have the capacity to tackle these countries and blocs when they are part of the General Assembly.
Interestingly, Trump has not made any demands to China and Russia regarding their voting patterns against the US at the United Nations Security Council.
Is it because the two nations have shown that they will not be bullied?