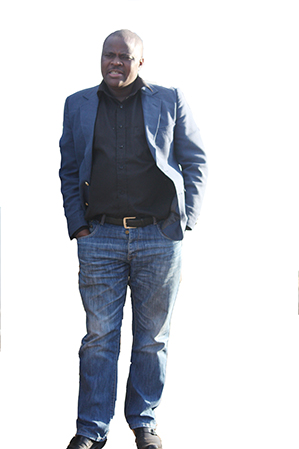 THE Land Reform Programme that benefitted over 400 000 households ushered in a new breed of farmers, who at first were dismissed for lacking the necessary knowledge and technical expertise to produce specialised crops, but only traditional crops.
After 14 years of being the sole drivers of the agriculture sector, resettled farmers have proved critics wrong as they have made a mark in the production of tobacco, cotton and horticulture produce.
One such farmer who has been driven by passion and the determination to prove beyond doubt that indigenous farmers are capable farmers is Wilfred Motsi, the owner of Agrimost Farm in Macheke.
The 85-hectare (ha) farm produces mainly horticulture crops such as cabbages, potatoes, broccoli, cauliflower, peas, onions and fine beans.
This season the farm has three ha of onions, three ha of cabbages, one-and-a half ha of broccoli, one ha of peas and one ha of cauliflower.
Potatoes which were on 15 ha are already being harvested.
The farm boasts of a herd of 16 cattle, 70 pigs and 15 goats.
Motsi, a beneficiary of the Land Reform Programme, who was allocated the farm in 2010 also, produces seed and table potatoes.
"I took advantage of the dam that is nearby and the soil type which is suitable for horticulture," Motsi told The Patriot in an interview during a tour of the farm last week.
"I did my market research and realised that the horticulture produce market was not getting sufficient supply and I decided to venture into it."
Recently, Government urged farmers to intensify on horticulture products which are high on demand on the local market.
Agriculture, Mechanisation and Irrigation Development Minister, Dr Joseph Made said the country was importing some horticulture produce as they have to be readily available on the market on daily basis.
The ministry, Dr Made said, is willing to put stringent control on the importation of such products once farmers prove that they can meet demand.
Motsi said his first choice of market was the local market although he was also into export.
"At the moment we are harvesting cabbages which we sell in areas such as the Mbare Musika Market, Rusape, Mutare and Mozambique," he said.
"Other crops such as tomatoes, onions we also sell locally.
"The produce we export includes fine beans and peas which we sell through an agent that then exports."
Motsi said with reduced imports, the market would improve making the returns favourable.
Farmers argue that the production costs of locally produced crops was higher than that of competitors in South Africa and Zambia where farmers were subsided and some were producing GMOs.
"The prices of horticulture produce at times depend on the market for instance, there is a period when tomatoes flood the market and the prices fluctuate from US20 cents per kilogramme (kg) to US$1,20 per kg," Motsi said.
"As for the products which we export such as fine beans and peas, they sell for US$1, 80 per kg and the agents we sell to end up getting US$2, 60 per kg.
Like most farmers who understand that their key role as growers is to contribute to the national grain reserves, Motsi also grows maize.
During the last cropping season, Agrimost Farm had 15 ha under maize.
"I also grow maize up till June using our irrigation facilities," he said.
"I also grow yellow maize some of which I use as feed for the pigs, cattle and goats.
"I did not abandon maize as the crop makes up our staple diet and is important to the nation, but I supplement it with potatoes."
Motsi said the main crop the farm produced was seed potato.
The country has a well-developed potato industry which has the capacity to adequately supply at the right price.
Potato is a high-input crop that produces very high returns over a short growing period.
The crop has one of the highest yields per unit area and unit time and is well known for its high nutritional value, high yields and quick returns as it is grown and harvested in three to four months.
"I put seed potato under 15 ha of land and I maximise on yields," said Motsi.
"It is more profitable to produce seed potato as opposed to table potato.
"The prices of seed potato are constant unlike that of table potato as one can sell seed potato for US$1,20 kg and table potato prices can go as low as US$0,50 per kg."
Like most farmers, Motsi was not spared from the challenges facing the agriculture sector.
"In the past seasons we have been affected by the erratic supply of electricity and this affects our operations as we rely heavily on irrigation," he said.
Electricity costs between US$700 and US$800 to irrigate a hectare of the crop per season making it difficult for farmers to break even.
Motsi who is also a chief lands officer under the Ministry of Lands and Rural Resettlement said farmers should acquire the necessary knowledge and skills if yields were to be increased.
"Gone are the days when farming was associated with the uneducated as it is becoming clear that with the right skills, farmers can fully utilise the land they were given," he said.
"My educational and professional qualifications help me focus and plan on how to manage the farm, market the produce and plan for the future."
Motsi is a holder of two Masters Degrees in Agriculture and Business.
With more farmers like Motsi who are making efforts to improve production, the country's critics who are on record for castigating the Land Reform Programme will be silenced.