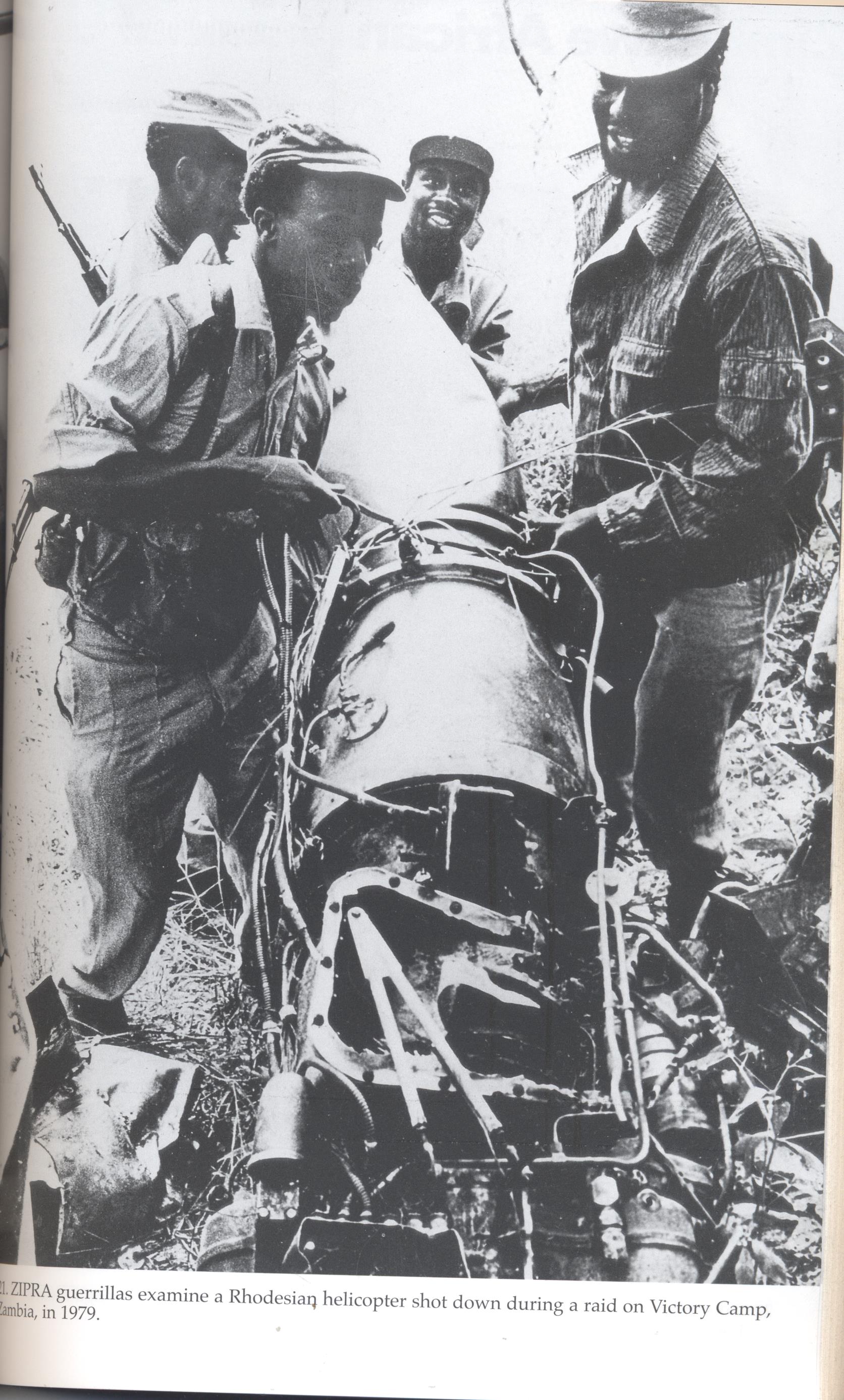 I CAUGHT up with BV; a huge hulk of a man over six feet tall.
Everything about him was massive, huge chest, bulging muscles.
He carried his LMG with ease as if it was an AK 47.
He wore this huge black hat that always reminded me of Zorro.
The only thing that was small on the jet black face were the eyes.
And in his fury they became smaller.
They were the only feature that betrayed his great concern for me.
I could feel his fury, his compassion as I was marching to my death.
After all, he had been there listening as Command decided that I should go and reset the mine.
Obviously some of the things that were said there were not very comradely, but he was man enough not to tell me – I could read between the lines.
BV was more than a comrade in arms, he was a brother.
We had come a long way together.
We had gone through the rigours of basic training together at Takawira Base One at Chimoio in the first four months of 1977.
Upon completion, he was one of those hefty graduates who were handpicked and sent for some semi-commando training at the new Takawira Base Two.
I was drafted into the engineering corps where we specialised in demolition and mine laying under the wise eye of Cde Paul Njiri Chibende (may his soul rest in peace.)
Three months later, we met again and were drafted into the same unit and we marched off to war.
We ended up in Makoni detachment under different commanders, but we met regularly until we teamed up in advance operations in the farms.
Our forays took us as far as Rusape and Headlands.
This particular mission was near Inyati Mine near Arnoldine Mission.
I suppose it was a painful experience to see someone so close, someone you had come a long way together marching to his death.
Yes war is about sacrifice, but marching to sure death is quite another matter.
"I will do it," I declared in a low, dry voice.
He spun around and his eyes said it all as they retreated deep into their sockets.
He quickly recovered his composure and the frown turned into pity mingled with disbelief.
Already I was a piece of mangled flesh torn to pieces by some four kilogrammes of TNT.
The eyes that he was looking at were already lifeless.
My heart was hanging in a tree, a hand here, an ear there, some hair here and a rag there, all covered by a fine layer of dust mingled with blood.
"I will see what can be done," I repeated.
"Let's move on."
He turned and continued the march and never said a single word until we came to the landmine.
Now, as I looked at the pothole, groping for a solution, my mind wandered over a wide landscape and rested on events of the previous night.
A 15-strong squad had descended on the bridge on the still, moonless evening. While the rest took positions on both sides of the bridge, Mao and I selected a site just off the bridge suitable for laying the mine.
I flicked open the bayonet of my AK 47 submachine gun and prodded the gravel track.
I then examined the wheel ruts and then indicated to Mao the most suitable point. He looked around and then grunted in satisfaction.
I unslung the mine, produced a small hoe and began the task.
I carefully excavated the small hole which was about 20 centimetres (cm) wide and 20 cm deep.
I scooped the soil out and put it on hessian bag that was laid out beside me.
When the hole was deep enough, I put in the mine.
Mao was not satisfied.
"That's too shallow, add a few more inches," he said.
I told him the hole was deep enough, but his reply came as an order and I complied.
I laid the mine and insulated it with plastic paper.
I covered it with soil and with that the task was completed, but still I was uneasy.
I could have done a better job alone.
A version of this story was published in The Horizon in 1996. The norms deguerre in this story have been changed.