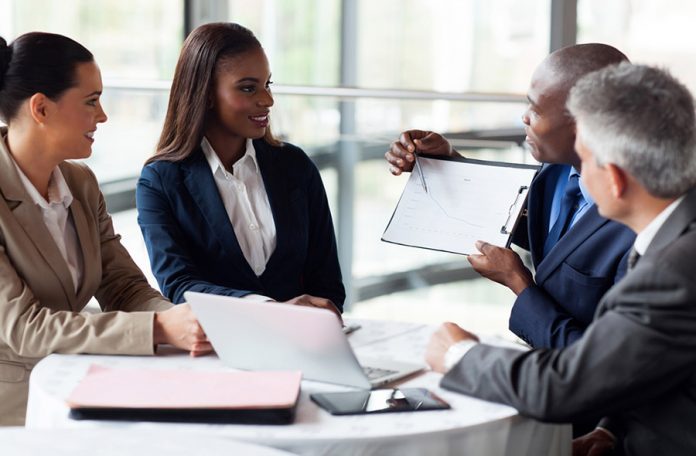 IT is critical for the region to prioritise value addition and beneficiation ahead of market liberalisation.
There is no doubt that collective industrialisation will help all regional countries derive higher value from their resources. Creativity and innovation will help beneficiation of products by all countries in the Southern African Development Community (SADC) so that fellow countries cease to exist just as open markets for products from South Africa.
I repeat, that we want a reciprocal relationship with South Africa and indeed other SADC member states in which we sell to each other, and not just receiving from one source.
In that context, the challenge for Zimbabwean researchers consists of identifying, not only the failures, but also the new avenues and opportunities that are emerging.
With the advancement in technology and changes in the natural environment and social structure, resulting in changes in competition and hyper-competition, industrial structures and strategies, customer desires, especially in terms of sophistication, segmentation, newness, quality and price, and in processes and services the world over, the phenomenon of innovation has assumed strategic importance in all spheres of life.
Recent efficiency improvement methods such as downsizing, re-engineering, quality assurance, total quality management, and use conversion; amongst others, have also combined to make the phenomenon of innovation, more important.
As a result of the foregoing, it has become apparent that any successful economic development requires progressive innovation that will improve the competitiveness of existing industries, as well as lead to the creation of new ones.
Indeed, economists agree that innovation through the creation of new technological knowledge is one of the most direct economic avenues for ensuring value addition.
When that new knowledge is quantified in a market environment, it creates fuller employment, capital formation, growing profits, and surpluses for re-investment.
In other words, it is from research and innovation that new companies are born, that new jobs are created, new wealth is created and the economy is expanded.
Isn't it, therefore, only natural that innovation should be considered as a fundamental driver for a nation's socio-economic development?
Distinguished participants, you need not be reminded that innovation does not happen by chance, or in a vacuum.
What needs reiteration is that, although innovation cannot be legislated, it takes deliberate policy actions, enablers, positive incentives and entrepreneurship to make it happen.
To leapfrog and sustain our economic initiatives, we require smart solutions anchored in collaborative research and innovation. Zimbabwe and indeed other African governments must grasp the increasing opportunities that technology and innovation offer for human development and the transformation of the continent as a whole.
The contribution of entrepreneurship and innovation to economic prosperity has grown with the shift of the global economy towards a mode of production in which knowledge has become a key input.
The challenges of the knowledge economy originally interested the most advanced economies, but are now critical to growth, in emerging economies as well.
Vigorous entrepreneurship and Small to Medium Enterprises (SMEs) development are among the most important conditions for successfully meeting the challenges.
I notice, with some remorse, that perhaps the SMEs may not be sufficiently represented here.
And yet in a scenario where we are experiencing serious unemployment in the formal sector compounded by job losses due to downsizing and company closures, the informal sector is the natural destination for most of our people; hence the informal sector should just be as much a target of the Zimbabwe Agenda for Sustainable Socio-Economic Transformation (Zim-ASSET), of research, of creativity and of innovation initiatives as its counterpart.
We must keep reminding ourselves that we live in the age of entrepreneurship and technopreneurship.
In the entrepreneurial economy, new firms support innovation in manifold ways; they upgrade the overall productivity of the economy by replacing inefficient firms, they exploit knowledge that would otherwise be left commercially 'unused' by larger existing companies; they sometimes produce breakthroughs, especially in knowledge-intensive industries and they exchange knowledge with customers, suppliers, universities and other research organisations, generating knowledge spill-overs that are beneficial to our much needed economic growth.
I am, however, cognisant that significant barriers hinder the innovation of the average small firm, including access to finance, poor management and entrepreneurial skills, lack of qualified personnel, short-term perspective, limited awareness of innovation needs, etc.
Our Government should be initiating policies based on a sound understanding of how new and small firms should innovate.
Innovation, properly understood, deals with improving the welfare of individuals and communities through employment, consumption and/or participation, its expressed purpose being to provide solutions to individual and community challenges. Innovation, is the practical application of creative thinking.
As one philosopher pointed out in respect of the virtue of thinking: "A man is not idle because he is absorbed in thought. There is visible labour and there is an invisible labour."
The invisible labour of creative thinking is what begets innovation and we owe this to the responsibilities of universities and other research centres. Human creativity drives us forward, as a species.
It's this unique ability to harness thoughts and ideas that has produced everything from the first sharpened stick, to the wheel, to the space shuttle, to the micro-processor.
It is therefore, my sincere hope, that the participation of academics from our various universities, polytechnics, colleges and other research institutes will go a long way in addressing research, innovation and entrepreneurship in an encompassing way so that both the formal and informal sectors contribute to the creative socio-economic transformation of our lives.
We look forward to an avalanche of papers that promote conducive entrepreneurship cultures and framework conditions; that foster positive attitudes in society to business start-up and growth, including through education and the media; that ensure that specific needs and conditions of entrepreneurship and SME activity included are taken into account in framework conditions and regulations affecting business; and that aim to tackle finance gaps affecting new and small firms, such as in the early stages of innovation or in the social economy sector.
To this end, I wish to underline that innovation is key to economic growth and social progress. There is absolutely no doubt that successful solutions to societal challenges require the engagement of all types of stakeholders such as higher education institutions, companies, entrepreneurs and investors here present including those vicariously represented. Individual organisations or single disciplinary approaches cannot guarantee robust results.
The point has already been made, that collaborative and multidisciplinary activities across the borders and systematic approaches are central ingredients of success in this endeavour. Indeed, the prosperity of regional economies increasingly depends on the development of knowledge clusters, where a number of actors from different sectors and disciplines are connected together and continuously interact to advance knowledge and innovation.
In each of these ecosystems, universities play a substantial role as both catalysts and midwives in creating new knowledge and in its dissemination to society.
What needs to be seen, however, is an increased collaboration between institutions of higher learning and industry.
Allow me distinguished researchers and innovators to end with three quotes from Victor Hugo and Albert Einstein who warn:
"The difficulty lies not so much in developing new ideas as in escaping from old ones." (Hugo).
"If you always do what you always did, you will always get what you always got." (Einstein).
"We cannot solve today's problems by using the same kind of thinking we used when we created them." (Einstein).
As we reflect on these wise sayings, I urge you to remember: There are no old roads to new directions.
To this end, I implore the powers that be to rethink RIO-SET and to ensure that its stewardship is given to able hands of ZIMCHE.