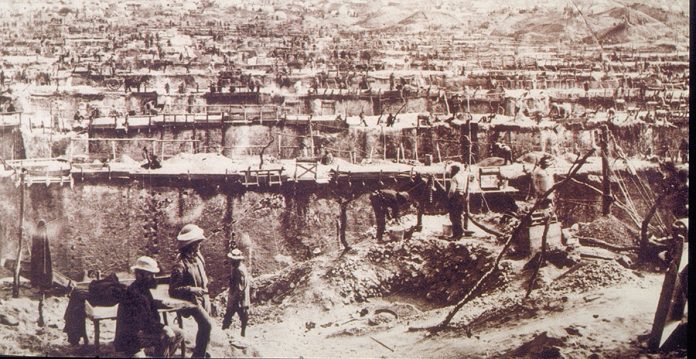 By Saul Gwakuba-Ndlovu
THE death of Dan Tshanda, a South African-born musician in Johannesburg, SA, on December 5 2018, and the subsequently widely publicised information that his late father was a Zimbabwean of Shona descent made interesting reading to his growing Zimbabwean fanbase.
Before his passing, Tshanda, during a radio interview with a former Zimbabwean journalist, had said his father, a polygamist, was originally from the northen side of what the Venda call the Bembe River, the Limpopo, to give it the name by which it is generally called, while his mother was from the South African Venda region.
To the writer of this article, it was not news that Tshanda's father was Zimbabwean as there have always been Zimbabwean men using false identities in SA since the discovery and exploitation of minerals, particularly gold and diamonds in that land.
The land has come to be known as Egoli after the discovery of the First Rand by imperialists.
The writer briefly lived with his elder brother in SA; first in Johannesburg's Sophiatown and later, in Alexandra Township in 1953.
The Boer National Party had been in power for five years and had started to stiffen its racially discriminatory policies in the country's urban centres.
The policies were meant to reduce the black population in SA's towns and farming areas to the barest minimum.
A section of one of the laws to achieve that prohibited all Africans, particularly those from outside SA, from working or living in SA.
However, those from Basutoland (now Lesotho), Swaziland (now Eswatini) and Bechuanaland Protectorate (now Botswana) were exempted from the stringent application of those immigration measures.
Nyamandhlovu District, in which there is the Tsholotsho (formerly spelt Tjolotjo) Communal Land, Beitbridge, Masvingo and Gwanda and Essexvale districts had each a quite large percentage of that illegal black male population in SA.
The nearer to the border with SA an area was, the larger the number of its border-jumpers.
Many of those people were of Kalanga and Venda origin because of the proximity of their home areas to the SA borders.
Some of them falsely claimed to be from Bechuanaland Protectorate, as well as claiming that such Kalanga-Botswana traditional leaders as Hhabanga, Tjilagwane, Men'we, Nswazwi, Sinete, Tjangate and Butale were their chiefs.
Earlier, some Zimbabweans would walk to SA and took between three to six weeks to reach their respective destinations which were either the Reef gold mines or the Kimberly diamond fields further to the south.
The time they took to reach their destination depended on the origin of the journeys — the nearer to the border, the shorter the time.
That was the case with journeys from Beitbridge, Mangwe and Bulilima districts.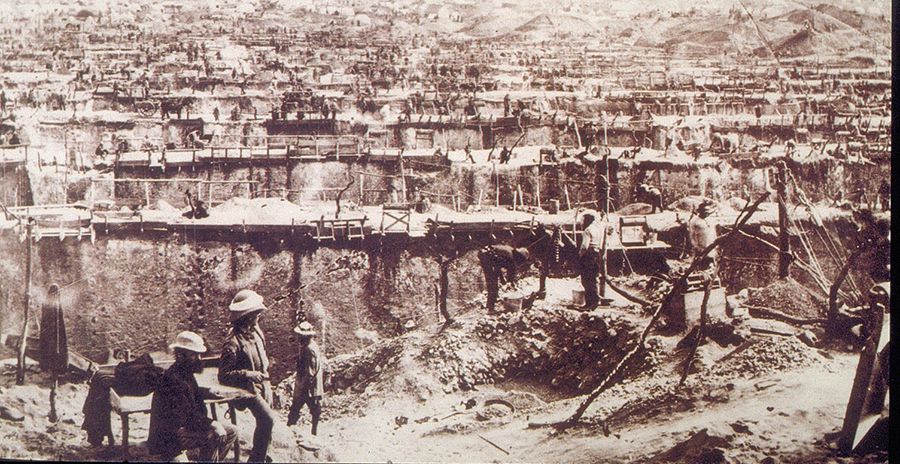 There were about three hazards the travellers met on the way; wild animals, especially man-eating lions and hyenas, flooded rivers, some of which were teeming with crocodiles and hippopotami, and lastly, extremely hostile Boers, some of whom were descendants of 19th Century Voortrekkers who regarded and treated every black person, particularly men, as enemies to be physically eliminated.
So, after reaching their destinations, they would do whatever was possible to conceal their identity so as to be able to work in that country.
As stated before, black people from Swaziland, Basotholand and Bechuanaland Protectorate were not affected.
Those three countries were British protectorates, and were generally referred to as 'High Commission' territories because the British Crown representatives locally in charge of them were officially called 'High Commissioners'.
Black people from Southern and Northern Rhodesia (Zimbabwe and Zambia respectively) and Nyasaland (now Malawi), Mozambique as well as Angola, were ruthlessly targeted by a section of those South African administrative measures.
At that time, it was not common to come across anyone from Somalia, the DRC or Ethiopia, let alone Nigeria, in SA.
The majority of black illegal immigrants in SA then were from Southern Rhodesia, especially from Matabeleland, with what was referred to as the Bulilimamangwe District and the Matobo District having the highest number.
Today, the former district comprises two districts, Mangwe and Bulilima. Matobo is generally called 'the Kezi' District, with Kezi being the name of the district's administrative centre.
Those black people who had managed to reach SA lived a cat-and-mouse's life with the South African police as they were arrested and sent to Boer-owned farms where they worked for three months without pay and later were deported.
They had to hide and use false identity to survive.
Many times they tricked the police.
On one occasion, a police team comprising a Boer, a Zulu and a Sotho met a light-coloured Kalanga young man and ordered him to produce his 'dom' pass!
That was an identity document with information about the holder's tribe, employer, place of residence, place of birth, marital status, date of birth, height and, of course, the holder's photograph.
'Dom passes' were meant for black people only.
The young man had no 'dom pass' because he had decided to identify himself as a 'Kaap Malay', that is, a descendant of Malaysian slaves brought to the Cape some centuries ago.
So when the police team asked him to show them his 'dom pass', he replied in Afrikaans: "Ek is 'n Kaap Malay." (I'm a Cape Malay)"
The Boer police then asked him to say in Malaysian what an egg was, and without any hesitation he replied: "Dit es'n bumbulu, my bass."
The Boer police asked his Zulu and Sotho constables whether they knew that word 'bumbulu' and both said they did not.
The unperturbed Kalanga fellow was allowed to proceed undisturbed. The word 'bumbulu' is tjiKalanga for an egg.
In another case, another very light-skinned Zimbabwean young man, John Mthimkulu, changed his name to 'Jan Grootboom' and said he was a Coloured.
He was actually originally from a Nkayi village.
His new name stuck, and at work he was placed on the higher Coloured scale and not on the low 'kaffir' one. Jan Grootboom is a literal translation into Afrikaans of John Mthimkhulu.
There were instances, however, when attempts to cheat the 'colour-bar' law did not work.
One such case involved my elder brother's very intimate friend, Reed Rex Jackson Tjingampinda Ndebele of the Tjichanga School area in the Bulilma District.
He too was very light-skinned, lighter than most Indians.
On Easter Sunday in 1953, my brother and I visited Reed at his residence at 144 Victoria Road, Sophiatown, Johannesburg. The two shared a bottle of Mellow Wood Brandy with Coke, and became quite tipsy.
I consumed very little of that stuff.
In the evening, Reed accompanied us to a nearby Public Utility Transport Corporation (PUTCO) bus stop on our way back to Alexandra Township.
Unfortunately, just as we were leaving Reed's residence, a motorised police team pulled up in front of us and out of the vehicle came a well-built, tall white police

officer with frightening muscular hairy arms.
My brother and I froze, but Reed met him head-on. The police ordered him to produce his 'dom pass', whereupon he responded with obviously much Dutch courage: "Ek es'n Kaap Coloured en my naam is Rex Reeds Jackson!" (I'm a Cape Coloured and my name is Rex Reeds Jackson).
The fierce police officer looked at Reed's kinky hair, and then lifted the poor man with one arm, and threw him on the tarmac.
Reed got up and very quickly explained: "Nie my bass, ek es Reed Maladze Ndebele, en ek is 'n kaffir!" ( No, my boss, I am Reed Maladze Ndebele and I am a kaffir!"
The police team and we broke out laughing so loudly that a few passers-by stopped to watch the drama.
The white policeman, with a face beaming with self-satisfaction, ordered us to proceed to wherever we had been going.
Reed Maladze Ndebele limped back to 144 Victoria Road, while we hurried to the bus stop.
While some of those men found some accommodation in what were called 'Native locations', quite a large number lived illegally with their girlfriends employed as domestic servants in Europeans-only suburbs.
They would secretly sneak into the servants' quarters after dark, and leave quietly at the crack of dawn before the (white) employers of their lovers awoke.
Instances where there was a shortage of food at the servants' quarters sometimes occurred and the girlfriends had to give their boyfriends meat meant for their bosses' dogs.
In one such incident, a dog so deprived of its rations progressively lost weight and its owner took it to the vet who could not see what the cause of the loss of weight was.
The dog's owner decided to kill the poor animal by poisoning its ration meat.
He gave the meat to the domestic servant to cook and give it to the emaciated pet.
The domestic servant cooked the meat, added an onion and one-or-two tomatoes and then, instead of giving it to the dog, gave it as relish to her boyfriend who had come back dog-tired after spending the day plodding the streets job-hunting.
The unfortunate chap ate the whole meal as usual. He died at the gate of the whiteman's home in the early hours of the morning as the frightened girlfriend was desperately trying to get transport to take him to Baragwanath Hospital.
Black people later referred to that tragic incident when they criticised the 'colour-bar' policy, what was later called 'apartheid' by Dr Daniel F. Malan's Native Affairs Minister, Dr Hendrik F. Verwoerd.
Black men would jocularly describe those who were living with girlfriends employed as domestic workers as 'amadoda adla idogs' meat' (men who eat meat meant for dogs).
Some of those men eventually retired and returned home to what was then Southern Rhodesia, but very many of them left behind some children, most of whom adopted their South African mothers' surnames.
This article's author has helped, since 1994, two black men in their late 40s who came to Bulawayo from Johannesburg to trace their biological fathers' origins.
In one case, the search was successful although the man involved had died a year or two earlier; in the other, it was unsuccessful mainly because neither the man's original village's name nor that of his chief was known.
Saul Gwakuba-Ndlovu is a retired, Bulawayo-based journalist. He can be contacted on cell 0734 328 136 or through email. sgwakuba@gmail.com