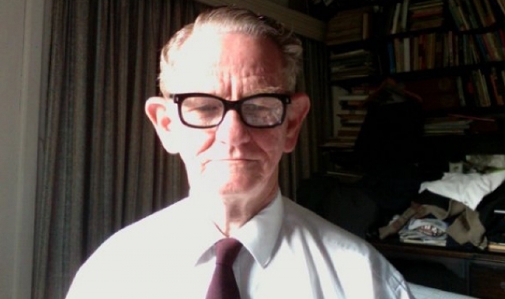 RECENT attempts by economist John Robertson to link the country's economic decline to the Land Reform and Resettlement Programme of the early 2000s must be understood in the context of Rhodesians' blatant disregard of Zimbabwe's independence.
While it is clear that Rhodesians will not give up on Zimbabwe, it is bizarre that someone in this day and age talks of violation of property rights when talking about the land indigenisation exercise and the ongoing economic empowerment programme.
Last week, Robertson, tried unsuccessfully to open old wounds by claiming that the Government erred in embarking on the Land Reform Programme and adopting indigenisation policies because these had destroyed property rights.
In his presentation at the Mandel-Gibbs Economic Symposium, Robertson said land reform resulted in the loss of 450 000 jobs since 1998 as opposed to 800 000 that he claimed would have been created since then if the policy had not been adopted.
But a recent report titled Zimbabwe Takes Back its Land revealed that the programme has created over one million jobs since 1998.
"At the same time Foreign Direct Investment levels slipped just after Government began to make threats using its indigenisation law," said Robertson.
"A lot of people who can create and innovate for growth have gone away.
"Government needs to re-affirm and recognise property if we are to register any kind of growth."
Herein lies the problem with the likes of Robertson and to some extent the foolish Zimbabweans who believe in such nonsense from bitter whites who are bent on reclaiming the country's means of ownership and production.
The issue of land and the ownership of the country's resources has been at the core of Zimbabwe's fight for independence.
When Zimbabweans took their land back they were simply correcting a historical anomaly emanating from the blatant disregard of property rights perpetrated by our former colonisers.
Dear Robertson, greater violations took place when whites plundered our land and abundant natural resources without negotiation and with no iota of remorse.
This land was fought for.
This is why when we took our land back we finally felt a sense not only of ownership but also an urge and zeal to maximise production on our land.
Today we see Zimbabweans from various backgrounds toiling on the land and beginning to reap benefits from farming.
We are getting there and our time now beckons.
We are still conscious of the fact that the Rhodesians existed within the context of uneven settler capitalistic development that perpetuated colonial relations, production and land ownership.
The issue of property rights therefore remains alien to your warped thinking.
In typical racist fashion you raise it from the ashes when blacks are proud owners of their land and natural resources.
History tells us that many laws were created, fine-tuned and perpetuated to maintain white dominance and control.
The so-called Tribal Trust Lands and the African Purchase Areas were used to restrict Africans to live in the reserves and to buy and own land only in the African Purchase Areas.
Until April 1977, no African was allowed to own property or live in a 'white' area.
You are conscious of these facts Robertson.
To make matters worse, the Deeds Act was amended in December 1972 to allow restrictive conditions to be included in title deeds for the property that the whites were plundering.
These deeds would be used to sideline Africans from owning houses in urban areas.
President Robert Mugabe has corrected these anomalies through the Land Reform and Resettlement Programme and the Indigenisation and Economic Empowerment Programme.
When Robertson tells us to reverse these programmes, he is no doubt day dreaming.
These programmes are at the core of our history as a nation.
They define us as a people.
There is no better way respecting so-called property rights than ownership patterns being under the custodians of its rightful owners.
Making reference to historical trends that disenfranchised blacks from owning and controlling their resources smacks of arrogance on the part of the Rhodesians.
We will not be deterred by such antics.
We are determined to boost this economy.
We will not give up as a people.
Government's new economic blueprint, the Zimbabwe Agenda for Sustainable Socio-Economic Transformation (Zim-ASSET) is our reference point.
We will start from there, in complete and total ownership of our land and resources.
It is common knowledge that Robertson was a key member of former Finance Minister Tendai Biti's 'advisory team'.
He was according to The Saturday Herald columnist, Nathaniel Manheru, instrumental in authoring opposition MDC-T economic policy documents.
"Robertson was a key player in writing MDC-T economic policy documents for the just-ended elections," reads Manheru's report in part.
"He was also among Tendai Biti's key advisors when Tendai was Finance Minister under the inclusive Government."
We worry when Robertson suddenly becomes an expert in our economic affairs.
Was he not part of those that sabotaged agriculture under Biti?
Why was he silent when the likes of Professor Ian Scoones published reports which show that agriculture has created employment and developed communities and many households?
Zimbabweans must be wary of Rhodesian residue that masquerades as experts.
Let those with ears listen.