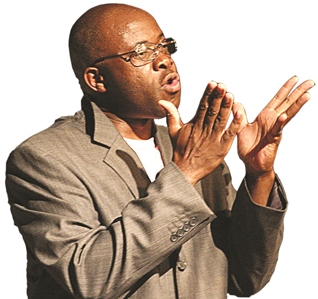 WHILE the arts industry and stakeholders appreciate the introduction of WENE Music Awards by Rooftop Promotions, some people are sceptical.
The awards, are reportedly, intended to celebrate music genres from the different regions and cultures in the country.
But some stakeholders in the arts industry, judging from Rooftop's history, feel the awards will go towards 'selected' performers.
Artistes who spoke on condition of anonymity cited how works that did not 'support' for instance ideas aligned to the regime change agenda, were not promoted by Rooftop.
"It is common knowledge that plays for example that supported the Land Reform Programme would never get support while people like Stanley Makuwe who produced plays that lambasted the 'system' were promoted," said a playwright on condition of anonymity.
"We are not saying Rooftop is for regime change, but their funders want their money to go towards supporting works that will help influence people to hate people like President Robert Mugabe.
"As such, we do not know who is 'behind' the awards and if the supporters are the traditional funders from the West, then some of us in the arts industry do not stand a chance."
Rooftop promotions founder, Daves Guzha who is touted an arts guru, in the run-up to the 2013 Harmonised elections in which the MDC-T was thumped by ZANU PF, promoted and facilitated plays such as Protest Revolutionaries and The Coup that denounced President Mugabe.
Guzha was reported last year, to have allegedly received about $US300 000 from the Americans to commission plays that instigated regime change.
"One hopes that this time Guzha will not allow his 'sponsors' to decide who walks away with an award," said one artiste who refused to be named.
"We hope that the best in Mbira, Dancehall, Sungura, and Gospel among others, will be recognised for their talent and nothing else".
According to organisers, adjudicators of the awards will be made public and these will be identifying the best across the country.
Guzha said the awards will match international standards and will become one of the biggest events on the arts calendar.
Speaking at the launch of the awards, the deputy director of the National Arts Council of Zimbabwe (NACZ), Nicholas Moyo said the NACZ will support and facilitate WENE as it sought to promote and develop music.
Rooftop board director, Ray Mawerera said the awards will not only celebrate, but improve artistes.
"The WENE Music Awards are about not only acknowledging our vast talent across the various genres, across the length and breadth of our country, but are also about encouraging our artistes to improve standards."
The first edition of the WENE Music Awards will be held on October 29 2014.