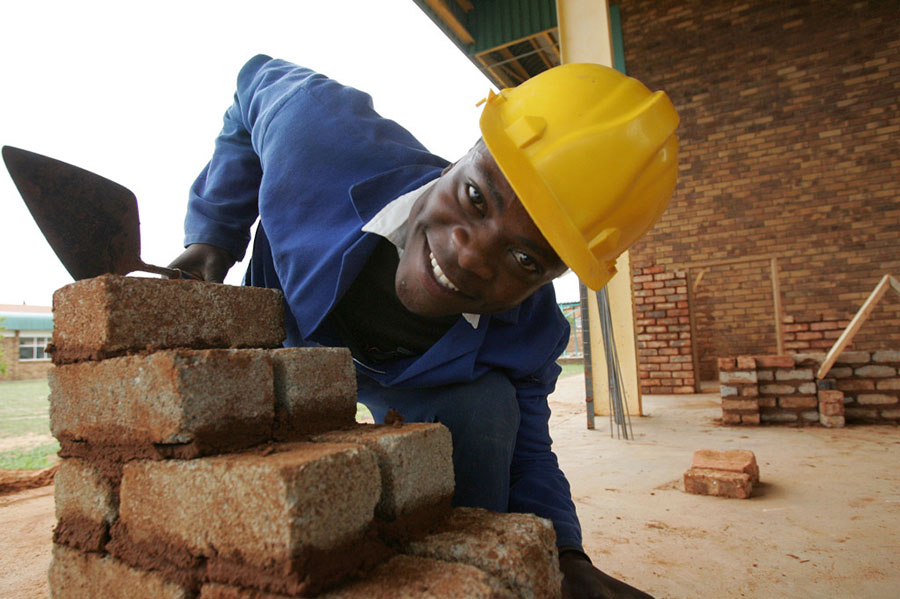 ZIMBABWE needs to tap into talents both within and outside the country.
More aggressive measures could be considered both to attract skilled workers from abroad and to help retain existing talents.
To reduce brain drain, more efforts are needed to benchmark the salaries in Zimbabwe against those in the region; to chart out advancement opportunities more clearly across academia and industries; and to have professional standards that are globally recognised.
A stronger emphasis on continuous and lifelong learning is important in helping Zimbabwe transit to a more knowledge-based economy.
There are currently not sufficient opportunities for mid-career up-skilling or second-skilling which limits the supply of skilled workers needed in the new growth industries.
Furthermore, the large number of unemployed youths could be more productively engaged with a greater availability of lifelong learning programmes.
The private sector education providers could be engaged to play a bigger role in this area.
But chief to this assignment is the regulation of the 465 vocational training centres currently under the Ministry of Youth and Womens' Affairs.
Strict monitoring to ensure that Strategic Development Goal Four (SDG 4) of increasing equitable access to quality education is achieved and boost the number of the required skilled workers and artisans.
Zimbabwe is trying to accelerate its move towards achieving a middle-income economy status, sustained by a high value-added knowledge-based economy by 2030.
Currently, being an agriculture- and mining-based extractive economy with a large informal labour market filled with unskilled and semi-skilled workers, Zimbabwe faces a big shortage of skilled workers needed to help accelerate the development of the manufacturing and the services sector.
Skills development for Zimbabwe should cover a three-pillar framework consisting of pre-employment skills development to prepare future workers, continuous skills development to upgrade the skills of the workforce, and skills development for the unemployed and disadvantaged as a means of reintegration into the workforce.
The Government should work with the private sector and the educational institutions to provide a comprehensive roadmap or strategic plan for skills development that is consistent with, and targeted at, supporting its growth and development vision for the economy.
Among other details, the roadmap should provide a credible projection of supply and demand for critical skills needed in key growth industries, spell out clear roles for the main stakeholders and provide guidance on possible collaboration among them.
The role of skills development is central, but anticipating what skills will be needed and when, is no easy matter.
Careful planning is needed to support the human development needs necessary to fuel the growth path aspirations of the nation.
The National Manpower Advisory Council (NAMACO) economic sectors should be activated to anticipate and provide sectoral plans for skills development that promote sectoral economic growth. It will be through NAMACO sectoral lenses that the character of future skills needs for the country can best be anticipated.
The school curriculum should be substantially revised to increase the emphasis on STEM and TVET education. The review should be accompanied by a focused effort to correct societal bias against technical education. Furthermore, there needs to be a stronger emphasis on the teaching of various soft skills, an area where the private sector training providers could be encouraged to take on a greater responsibility.
Considering the difference in their funding capacity, the public sector could focus on building up the students' general strengths in basic technical and STEM skills, both at the high school and tertiary levels as well as taking the lead in providing TVET education.
The private sector could take on greater responsibilities in industry-specific technical skills training.
The private sector could also play a bigger role in soft skills training.
The immense pool of talented and successful Diasporans provides a great resource of skill for economic development of Zimbabwe.
The Diasporans in business, engineering, finance and creative fields have a great potential to contribute back to their country of origin through business mentorship, investment, skills development and STEM training.
Harnessing of the potential requires the building of a database of expertise within the Diaspora, which both the public and private sector can tap into. It requires engagement, research and understanding of the current prospects and challenges to sustainably tap into the skills base of the Diaspora.
λ There is urgent need to review the curriculum to encourage critical thinking, creativity, cognitive flexibility and emotional intelligence, as opposed to rote learning, to match the way people will increasingly work and collaborate in the fourth industrial revolution.
λ It is also imperative that the quality of science, technology, engineering and mathematics education at the secondary level as well as through technical, vocational and tertiary education be improved to develop a workforce capable of competing in technology-driven economies.
λ Emerging jobs around the world and across all skill levels are becoming more intensive in their use of digital technologies.
λ The Zimbabwean education system must equip leaners with the skills to design and engineer home-grown solutions rather than simply servicing the lower-skilled delivery end of the global digital market.
The nation should provide lifelong learning opportunities that give support for re-skilling and up-skilling as well as a shift towards a more holistic approach for encouraging and recognising skills acquisition across all types of training in order to catch up with the rapid technological developments taking place in the global labour market.
This could be achieved through facilitating strategic collaborations, partnerships and staff exchanges between local higher and tertiary education institutions (HTEIs) and external institution in developed economies as well as Government funding of specific, targeted high-end skills developed at HTEIs, in partnerships with external institutions.
Generally, it was noted that Zimbabwe has an acute skills shortage for engineering and technology, natural and applied sciences, medical and health sciences and this needs focused planning to have equipment and learning facilities developed so as to increase enrolments in these areas.
There is also need to review the curriculum in these three sectors in order to meet the quality gap introduced by the emerging technologies.
The Government of Zimbabwe should also introduce focused scholarships to train lecturers abroad who will come back and train learners in Zimbabwe's HTEIs.
In order to drive the country's industrialisation and modernisation trajectory, certain critical skills are required.
Crucially, emerging technologies have triggered a strong demand impulse for critical skills.
The emerging technologies require Zimbabwe to revolutionise technical innovations, hence the need to align education and training curricular with the current demands.
Therefore, Zimbabwe should join the research and development race and continuously push the pace of innovation.
This race can be measured, for instance, by the number of registered patents in the country.
Admittedly, Zimbabwe needs to have the right 'skills mix' between university education and technical and vocational education and training so as to utilise our heritage, natural resources and endowments in order to have a competitive advantage in the global village.
The country needs to move into the 21st Century fourth industrial revolution in order to process its own raw materials and have value addition and beneficiation.
The country needs to explore and quantify emerging technologies and begin planning for them as part of the national strategy. Emerging technologies such as artificial intelligence, robots, drones, IoT and 3D printing will improve operational efficiency and effectiveness.