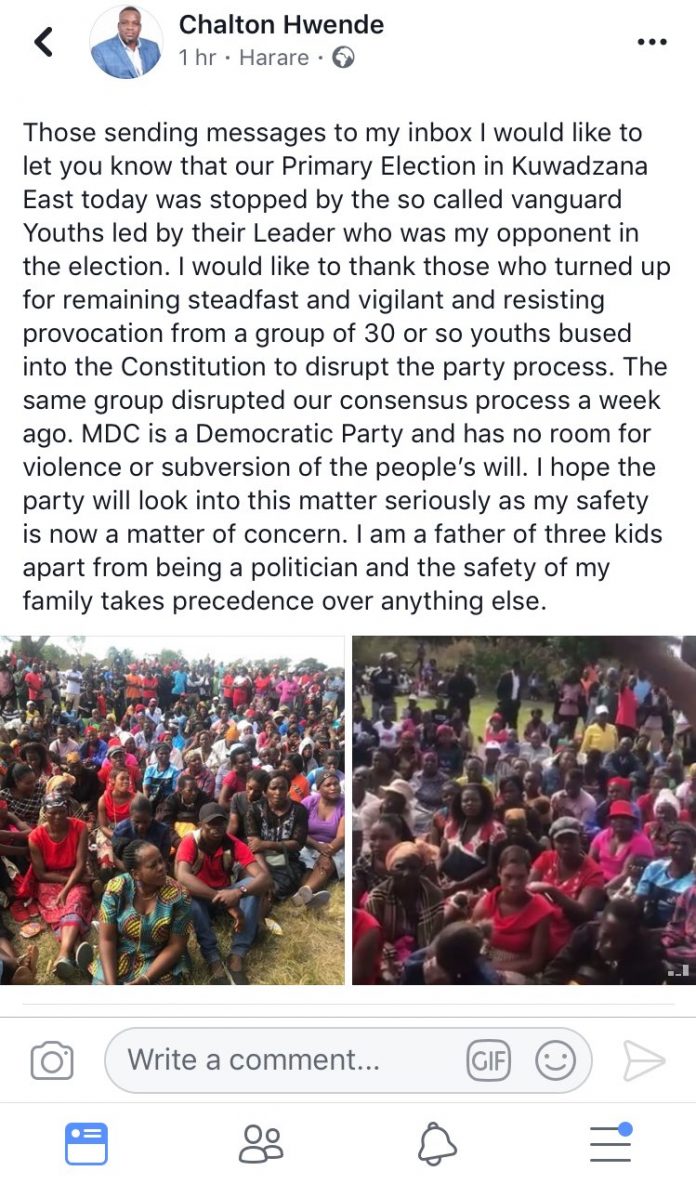 By Tafadzwa Masango
THE Japanese have a pictorial maxim of three wise monkeys which they sometimes call the 'three mystic apes'.
These monkeys are the embodiment of the proverbial principle 'see no evil, hear no evil, speak no evil'.
The three monkeys are 'Mizaru', covering his eyes, who sees no evil; 'Kikazaru', covering his ears, who hears no evil and 'Iwazaru', covering his mouth, who speaks no evil.
There are various meanings ascribed to the monkeys and the proverb including associations with being of good mind, speech and action.
In the Western world the phrase is often used to refer to those who deal with impropriety by turning a blind eye.
This use of the three wise monkeys by the West will be the main part of my discussion.
At the height of the regime change agenda project, the media worked hand in glove with the civil society and non-governmental organisations (NGOs) who I have previously exposed as having their roots and funding mostly coming from the British and US Governments.
The New York Times, much like the BBC at that time, was running stories about anything or anyone who claimed to be a victim of alleged ZANU PF political violence.
These two are ranked as some of the most credible sources of news, but when it came to reporting on Zimbabwe, they threw all journalistic principles out the window.
In fact, the BBC tried to absolve itself of any wrongdoing and misconduct by running a disclaimer that it could not research or verify information that was coming out of Zimbabwe, but went on to publish and post that same information as legit.
In 2008, there was a story that ZANU PF youth militia broke both legs of an 11-month-old baby to punish his father for being an opposition councillor.
The baby, Blessing Mabhena, was allegedly grabbed from the bed and flung down with force as his mother, Agnes, hid under the bed.
Touched by the story which was making rounds in the country as a result of the propaganda by democracy and human rights groups, a foreign organisation of doctors visited the child with the hope of offering medical assistance.
That is when the can of worms was opened.
It turns out the child had a serious case of rickets and the mother had been urged by some 'political activists' to claim that he was a victim of political violence in exchange for payment of medical bills.
The New York Times carried a front page article of the story titled, "Mugabe's thugs shout 'Let's kill the baby'" with a good portion of the page carrying an image of the allegedly assaulted baby.
The poor child had become the poster child for the narrative of ZANU PF political violence — a narrative which persists to date and is used to push for donor funds by unscrupulous political and civil society activists.
Exposing incidents of alleged political violence and misconduct on the part of ZANU PF is big business in Zimbabwe.
Any infractions on the part of the opposition, particularly the MDC-T are ignored or given a passing glance in order to sustain the narrative that it is a 'democratic' party whose members are above the alleged rough and tumble one sees in ZANU PF.
The title of the latest Human Rights Watch (HRW) report reads: 'Zimbabwe Lacks Reforms for Credible Election'.
It claims President Emmerson Mnangagwa has been paying lip service to the reform agenda and has not provided a level playing field for all political actors in the country.
In the report, HRW further claims its research found:
l Widespread intimidation, harassment and threats of violence mainly by supporters of the ruling ZANU PF party to coerce members of the public to hand over their voter registration slips and commit to vote for ZANU PF.
l Between March 24 and April 1, a domestic human rights group, Heal Zimbabwe Trust, recorded 31 human rights violations in 17 districts relating to the election campaign.
The group described intimidation and forced attendance at political gatherings, including school children, and disruption of opposition political gatherings.
What is important about this so-called HRW research is that it chooses to ignore any acts of intra and inter-party infractions that involve the opposition as the perpetrator.
The case of demanding voter registration slips from supporters was not limited to ZANU PF, but was also carried out by the MDC-T.
The report also fails to mention that the demands for voter registration slips had to do with party register verification processes.
As a side note, I found it amusing that the opposition would be demanding voter registration slips from its supporters given that it had been campaigning for voters to only use their national identification cards in the general elections.
On the issue of the political environment, the report could have intentionally left out the violence that has been taking place since Morgan Tsvangirai's death.
Much like its lead researcher Dewa Mavhinga, HRW has chosen a side regarding who it would want to win the upcoming elections and it's not ZANU PF.
While I have no problem with Mavhinga's political choices, I find it rather immoral that he wants to play observer in a game where he is a player.
In a recent social media post, MDC prodigal son Job Sikhala profusely thanks Mavhinga, among others, for the support that they have given him in his electoral bid for the Zengeza parliamentary seat.
Imagine if one of the ZANU PF candidates was to thank a member of one of the foreign observer groups, maybe a member of the Southern African Development Community (SADC) observer mission, for their support, would the opposition take this lightly!
No!
In a previous report, 'Violence Erupts Within Zimbabwe's Opposition Party, All Parties Need to Act Peacefully Prior to Mid-Year Elections', Mavhinga has described the glaring violence in the MDC-T as: "Outbursts of violence," giving the impression that violence is something new to that party; yet there is a lengthy traceable history of intra-party violence in the MDC-T.
The violence by the youth militia in the MDC-T did not break out suddenly and dramatically as Mavhinga wants to portray, but has been a tool used by that party's leaders to silence dissent and punish opponents.
From the days of secretary-general Welshman Ncube, his successor, Tendai Biti, to present, the MDC-T youth militia has meted out instant justice on behalf of Tsvangirai, and now on behalf of Nelson Chamisa.
That a 'democratic' party has a youth militia which dons a military like uniform and performs drills at MDC-T functions seems to be invisible to our so-called political activists who accuse ZANU PF of using National Youth Service (NYS) graduates in a similar manner.
What is even more appalling is the fact that Chamisa has on several occasions inspected a guard of honour from these thugs who have been responsible for intra-party violence for so long.
I digress, in March 2018 Mavhinga wrote: "The MDC-T appears to have established a militia-type, uniformed youth group called the 'Vanguard'."
This is the same sentence, of the two sentences that directly deal with the opposition, that appear in the June 2018 report.
A statement that clearly creates the impression that there is no real evidence that the MDC youth militia exists.
It also casts the youth militia as a recent creation and yet the youth militia has always been in existence.
At one time I think they called themselves 'maDRCs'.
Last month, MDC-T deputy treasurer-general, Chalton Hwende, had to take to social media to expose the ruthless hand of the MDC-T youth militia.
This facebook post is among the first that Hwende has posted on social media lamenting violence being perpetrated by the youth militia.
For the past decade or so, the regime change narrative has always been to the effect that conditions in Zimbabwe are not suitable for a free and fair election.
Time and again, the opposition has come up with ludicrous demands in a bid to come into power through the back door.
This violence narrative is intended to discredit ZANU PF.
A few weeks ago, Chamisa demanded that the British Government not focus on Zimbabwe's stability since President Mnangagwa took over from former president Robert Mugabe, instead he said the Brits should focus on governance issues.
Another character who operates under the cover of being an 'observer' but is very much a player, Chipo Dendere, who, last year, alongside Tendai Biti and Chamisa, begged the US to maintain sanctions, continues to throw unsubstantiated allegations of intimidation and coercion in rural areas as part of efforts to maintain the violence narrative.
The one thing the opposition has been going for is that the negative media campaign that has been sustained against ZANU PF for close to two decades has already laid the ground work for most to believe that violence, intimidation and other infractions are still a part of the political processes in the aftermath of former President Mugabe's departure.
The continuous call for peaceful elections by President Mnangagwa is infuriating political and opposition activists as it again takes away from the violence narrative and underscores that Zimbabwe and ZANU PF are now taking a new direction.
This new leaf by ZANU PF means stories of political violence, intimidation and coercion are hard to find and those dossiers that political activists and rights groups use as the basis for appealing for donor funding during the election season are hard to fill up.
Very soon some of our activists will be forced to doctor, stage-manage and outrightly falsify reports in order to justify those lucrative grants they receive from the West.