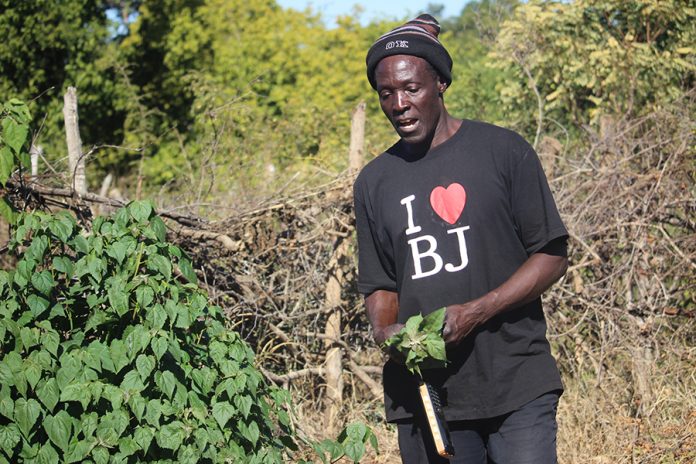 THERE is an untold yet inspiring story in Chivi.
This is the story of four women, Dorothy Kudehama, Modester Matamba, Lynnet Mutizigwa and Prudence Mashave who braved the cold nights and weeks away from home to learn about traditional medicine in order to acquire licences that would see them bring relief to various people in their respective communities.
The women were under the tutelage of renowned practitioner Dr Joe White.
The artefacts from the oak tree also carved by these women show a high level of skill acquired in just three months at the Career Health Practice Services Culture House in Chomurovati Village, Chivi District, Masvingo.
Their recent graduation after the gruelling study of over 2 000 traditional medicines combined with practicals of nursing the herbal garden, looking after patients and performing homely chores of cooking and fetching water from the Runde River have seen the women glow with pride and being the envy of the Chomurovati community.
Men and women gathered to celebrate the achievements of the four women.
In her presentation, Kudehama shared how their tutor, Dr Joe White, taught them important healing aspects.
She outlined the skeletal bones from the skull to the toes with no struggle making the local women who had been giggling mum while the men listened with pride.
The narration by her sister Matamba on the different traditional medicines and their uses made the men whisper and chuckle while the women were uncomfortable, with a few brave ones yelling out at the ones they were interested in.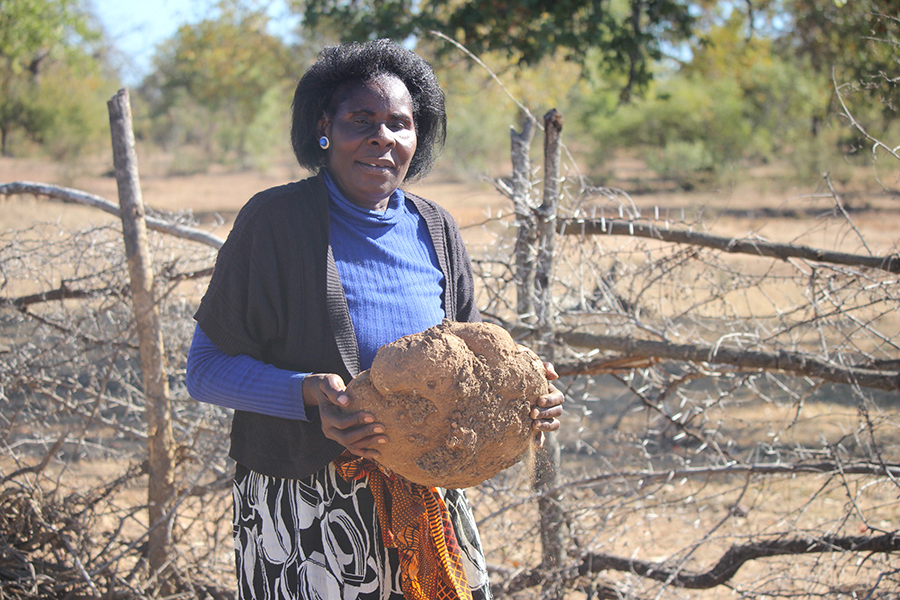 According to Dr White, the lessons are priceless.
Said Dr White: "These women have been taught about both traditional and modern medicine.
"They know how the body is made up, the movement of the blood within the body, the respiratory system and how to handle cases, among other things.
"Our traditional medicines are being encouraged because of their healing properties.
"Traditional medicines are better in that they are natural and have not gone through any laboratory processes that most times remove some of the healing properties."
Chief Petnos Gwindingwi highlighted that the graduation of the four women had challenged his own community.
"When this man came into my community, many people thought he had come through me and they were not receptive, but over time they have seen his coming is a blessing," Chief Gwindingwi said.
"These women who are from Mwenezi, Gutu and Mberengwa districts have been here to learn while women from my own district were watching and did not take any interest.
"Their graduation should challenge women in my district to come and learn as well because this man will not be here forever.
"His coming has seen people in my district and other districts coming to find help for ailments hospitals have failed to deal with."
Village head, Saul Dzviti echoed the same sentiments.
Said Dzviti: "When this man came, we thought they were lying about the work that he was doing until we began to see our own people being healed.
"We have seen that as much as modern medicines are there, our own people must learn as much as they can about our own local medicines because they work."
A patient Silekisiwe Pfeke (32) narrated her ordeal to The Patriot: "I have been here for the past two weeks and when I came, I had a swollen head which had started from a simple headache.
"The head continued to swell until my mother advised me to consult Dr White.
"I have only been here for two weeks and the headache has subsided while my head has stopped swelling.
"The doctor has been giving me traditional medicine which I have been taking in my porridge and some which he has been pumping into my nostrils."
Her mother Lucia Pfeke (56) also narrated how her own healing had led her to encourage her daughter to visit Dr White's clinic.
Said Lucia Pfeke: "The reason I told my daughter to come to Dr White's clinic was because of the healing I received myself.
"I was coughing excessively and generally not well.
"I went to a local hospital where I was told I had hypertension and was given some tablets.
"The coughing did not stop until I started coughing out blood.
"My chest was heavy and walking became difficult.
"One of my neighbours told me to visit Dr White's clinic and when I did, he gave me traditional medicine which I drank and the cough stopped.
"Sometimes when I think of where I was and how I was healed, I always shed some tears because this man did for me something that saw me escaping the grave."
Kudakwashe Bodani (25) also narrated how after weeks of diarrhoea, he was taken by his mother to Dr White's clinic.
Said Bodani: "I had a running stomach for several weeks.
"I am diabetic hence I thought it was something related.
"Medical tests were done in Beitbridge and South Africa and another local hospital said I had malaria and they gave me malaria treatment but it did not work.
"So when I came here escorted by my mother, Dr White gave me a series of traditional medicines which saw me letting out watery stools that were yellow then white.
"This only happened for one day and the diarrhoea stopped. He has since given me more medicine which he says will give me strength."
His mother Ndakachineyi Fambi (66) highlighted that before coming to Dr White, she had visited different hospitals to no avail.
"We came here because one of our neighbours who was healed of a leg ailment told us Dr White would be able to heal my son just as he had healed him."
There is no doubt traditional medicines are slowly gaining popularity among Zimbabweans.
Various traditional clinics have already been established in other areas such as Uzumba and Murehwa.
Another clinic is scheduled to open soon in Epworth, Harare.