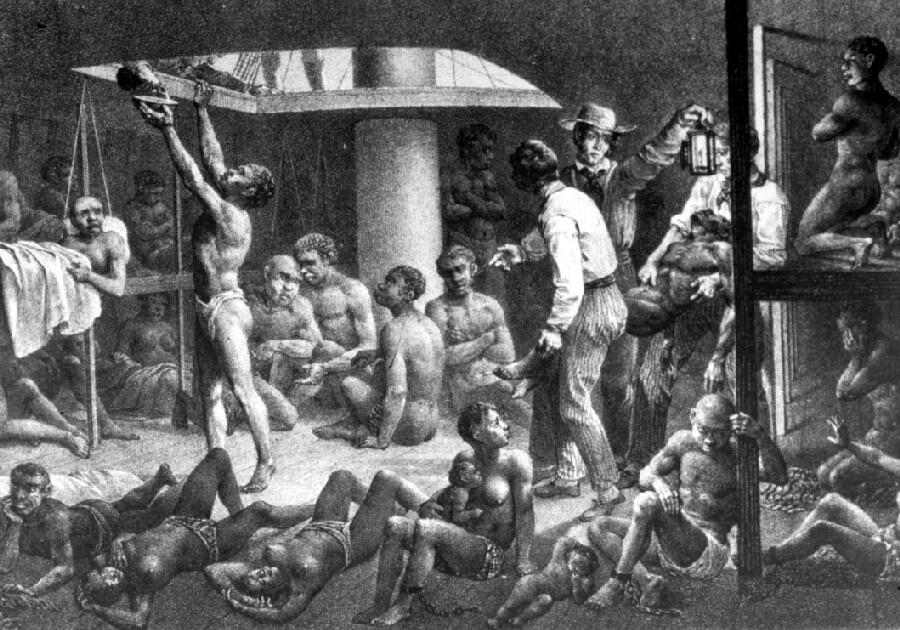 THE diversity of the African population of Latin America today is testimony to the extent of the Trans-Atlantic slave trade in Spain's and Portugal's Latin American colonies.
In Colombia, African slavery began in the early 16th century.
Upon arrival, the Africans started replacing the rapidly declining Native American population.
As a result, the enslavement of Africans in Colombia was a tragic historical event with long term implications still felt in the racism experienced by black people in Colombia today.
Colombia was basically stolen from the indigenous people by European conquistadors or invaders.
They decimated the original inhabitants by committing genocide against them while the same conquistadors captured Africans from Africa and made them slaves in Latin America.
During the slave trade, Colombia was a major destination for slave ships.
Towns like Cartagena de Indias were one of the most important ports through which enslaved Africans entered present day Colombia and Panama, as well as parts of Ecuador, Peru, Brazil, Costa Rica, Venezuela and Nicaragua.
Cartagena served as a hub for inter Latin American slave trade.
From here, the slaves were sold and moved on to various destinations in the Andes and beyond.
Within Colombia, slaves carried out a wide range of tasks.
They worked as slaves in gold mines, on sugar plantations, cattle ranches and large haciendas (large estate with house).
They pioneered the extraction of alluvial gold deposits and the growing of sugarcane in the states of Choco, Antioquia, Cauca, Valle and Narino in western Colombia.
Emerald mines outside Bogota relied heavily on African labourers.
They also worked as squires, muleteers, cowboys, blacksmiths, domestic servants, pearl divers and sugarcane cultivators.
Under unjust and cruel conditions, they manufactured textiles in commercial mills and slaved on tobacco and cotton farms.
The black Africans also worked in agriculture and cattle rising and were used as servants, labourers and artisans in the cities.
Some slaves were able to work and earn enough money to buy back their freedom. Others fought for their freedom and escaped into virtually uncontrolled areas and fortified villages.
Historians have noted that there were differences between slavery instigated by the British and the French and that which was practised in Latin America.
They argued that economic, cultural and legal factors, in Colombia stipulated that slave owners accept slaves as human beings with some basic rights.
The Partidas in Colombia considered slavery a necessary evil and slaves were regarded as potential Christians and therefore seen as servants of the king.
Although severe cruelty took place, the treatment of African slaves was better among the Spanish in America than the French and British colonies.
A slave in Colombia was therefore likely to enjoy more freedom than the slave in America.
African slaves also fought hard against Spanish military missions from the early 16th century and intensified during the 18th centuries.
This means Afro-Colombian slaves fought for their freedom from the beginning of their arrival to the country.
They also played a key role in the independence struggle against Spain.
Historians say that there were three African soldiers for every five soldiers in Colombia's army.
The Africans who escaped from captivity formed new settlements called palenques where they lived as cimarrones or freed slaves.
The institution of slavery was finally abolished in 1851, without any compensation to the former slaves.
In 1851, Afro-Colombian people were forced to share the jungle areas with Colombia's indigenous communities.
The former slaves became workers on the mines and farms of their former masters and they also engaged in independent gold panning and farming.
They lived closely with the original inhabitants of Latin America.
The relationship between Africans and Amerindian groups varied from direct contact and intermarriage to separate co existence.
There was an interchange of goods, service and knowledge.
After the abolition of slavery, the Colombian Government promoted the ideology of 'mestizaje', meaning the mixing of African and indigenous people with white Spaniards and their descendants.
The main aim of this exercise was to minimise, the historical links with Africa and pre-Colombian America.
Later on, Colombia created the state of El Choco for the black people in 1945. This state was formed to support the regional administration of the Afro-Colombian people and build black territorial identity and decision making powers.
By the 1970's many black people had migrated to the cities in search of new opportunities.
In cities like Bogota, where they became the urban poor, living in marginal areas.
Today, the term Afro-Colombian defines the identity of Africans in Colombia. Currently, most Afro-Colombians are living in urban areas.
Colombians, like other Afro-Latinos, have the worst socio-economic indicators in Latin America.
They live in the urban and rural areas with the highest levels of poverty, violence and social unrest in Colombia.
On February 23 2001, Luis Gilberto Murillo, former governor of Choco State in Colombia gave a speech in New York about the situation of African-Colombians in El Choco.
He said, "Nearly 85 percent of all Afro-Colombian families are poor, with the annual income at approximately US$500, as opposed to US$1,700 for non-black Colombians.
"We have a 32 percent illiteracy rate, compared with 15 percent among non-blacks.
"Only 38 percent of Afro-Colombian teenagers can go to high school, compared to 66 percent of non-black Colombian teenagers.
"Only two percent of all Afro-Colombian young people go on to the university."
Today, the population of black people in Colombia comprises of 36-40 percent of the national population though they officially recognise the number as 26 percent. This means there are 11 million black people out of 42 million people in Colombia. After Brazil, Colombia has the largest population of African descent in Latin America.
It should be noted, however, that not all Africans came to Colombia as slaves. Some came to Latin America to work in the mining industry in the Bolivian high Andes and in the building of the Panama Canal.
Part two of this column will examine the role of Africans in the construction of this historic canal.