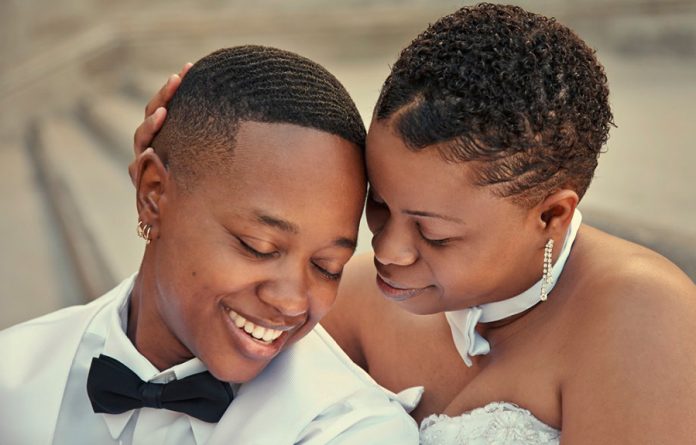 LAST week some parents at one of Zimbabwe's venerated elite schools, St John's College in Harare, woke up to the news that one of its senior staffers had openly announced to students and fellow staffers that he is homosexual.
Dr Neil Hovelmeier got the full backing of the school board to announce his sexual orientation to innocent children, some of whom are very much unaware of such tendencies.
Many parents and students had mixed views over this shocker, with some sympathising with the 'gay doctor' for coming out in the open about his sexual orientation, while others were enraged by such disclosures and felt he should have kept it under wraps.
However, such declarations must get us thinking as serious and right-minded Zimbabweans whether we are not abusing too much of the democratic space accorded by the new dispensation?
Former President Robert Mugabe in August 1995 torched a storm when he described gays and lesbians as 'worse than pigs and dogs' and he repeated Zimbabwe's anti-gay stance which resulted in bad relations with some Western countries.
In 2016, Zimbabwe refused to embrace homosexuality that some European countries wanted the country to take up at a United Nations Human Rights Council Working Group meeting in Geneva, Switzerland.
The argument was the country still upholds the principles of ubuntu/hunhu and cannot be hoodwinked into accepting foreign values at the expense of its cultural values.
Although in Zimbabwe, organisations, such as the Gays and Lesbians Association of Zimbabwe (GALZ), have lobbied Government to recognise homosexuality, culturally-minded Zimbabweans have rejected the organisation and its Western backers.
Homosexuality has become highly debatable in the West.
The issue of homosexuality and lesbianism is a challenge to the cultural integrity and moral fabric of African societies.
Research has shown that challenges of homosexuality are not new to any society – African or otherwise.
Homosexuality, in its various forms, has been long considered a 'companion of civilisation'; with varying degrees of tolerance and accommodation by Western countries; but not so in the general history of Zimbabwe.
In past decades, homosexuality has been advocated by some Western countries who behave as if they are still colonial masters of some African countries.
As Europe starts to band together in an effort to flex its colonialist muscle again, it is time Africa and other former colonial nations take measures to protect their cultural interests and their ancient African religious traditions.
Countries like Spain and Canada are some of the countries that recommended that Zimbabwe decriminalise same sex marriages for consenting adults.
Already, some African nations have embraced same sex marriages and recognise homosexuality in exchange for aid and budgetary support from some European nations.
The events of more than 100 years ago, when Africans were beginning to fight colonialism, are returning through imposition of some of these foreign cultural values and lifestyles forced on indigenous Africans by some Western countries.
Africans are today fighting neo-colonialism just as if history is repeating itself.
Zimbabwe has utterly condemned gay advocates using the campaign against human rights violations as a ruse to promote homosexual lifestyles on its people and communities.
The adventures of Europeans into Africa were masqueraded under the notion of Europe's civilising mission in Africa.
Out of that, Africans became colonial victims, slaves, subjects of apartheid, cultural orphans loyal to European products and ideals while losing control over their resources and other cultural values.
Centuries later, the subject has changed, not the agenda.
The assault on African people's dignity is justified with the West constantly feeling the need to play god.
Deep down, the underlying ideology is the belief that Africa's destiny is to become more 'European'.
This is why, regardless of how much cultural beliefs and philosophy Africa throws back it is all considered 'backward'. Africa's position, which contrasts that of Europe, is therefore considered to be at odds with logic and humanity according to Western values.
Today, polygamy, in the eyes of Europeans, is considered 'backward'; the initiation of girls to the rite of passage is called female genital mutilation and is considered 'brutal'.
Dowry (lobola/roora) is considered degrading to women.
Homosexuality, to Europeans, is a human right and must be embraced at all costs although it is not part of African or Zimbabwean culture.
Africa is only legitimate to Europeans when it accepts foreign values.
This is where the issue of homosexuality comes into the picture, although the issue of gays or homosexuality in ancient or modern Africa has no bearing.
Zimbabweans have not promoted a homosexual life-style or supported the right to marry people of the same sex.
The weight of homosexuality on African societies creates undue pressure and unnecessary health problems.
According to research, African men have a higher chance of anal cancer and a lower survival rate compared to white males. About 60 percent of new syphilis cases are from men who have sex with other men.
Homosexuality is a threat to our African culture and the way we live as free people to determine our hunhu/ubuntu.
Most of our roots are embedded in our belief in Mwari/Musikavanhu and cultural traditions of those who have gone before us (ancestral spirits).
Some people may quote the Bible or ancestors, but there are African civilisations that survived longer than anything we have ever seen who spoke with wisdom and instructed that homosexuality was, and still is, taboo.
The glut of pro-gay websites and pro-gay celebrities supporting gay rights gives the false impression that Africa is openly 'homophobic', because of colonialism.
However, our future generations must be taught to embrace our cultural values that resonate with hunhu/ubuntu.
Homosexuality is not part of our culture here in Zimbabwe.