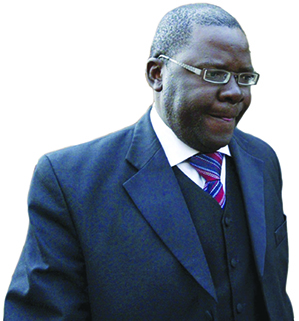 PART One welcomed the announcement by the Vice-Chancellor of the Great Zimbabwe University, Professor Rungano Zvobgo, that the construction of Herbert Chitepo Law School was almost complete and that it was going to be a law school with a difference.
In particular he emphasised the importance of studying law taking into account the African cultural context as well as African philosophy etc.
The significance of Zvobgo's statement becomes obvious the moment one looks at how law has been studied in Zimbabwe, South Africa, Namibia, Lesotho, Swaziland and Botswana-all these countries have mainstreamed Roman Dutch Law(RDL) to the extent of relegating African Customary Law(ACL) to mere footnotes!
Yet the irony of it all is that all these countries have felt it imperative to acknowledge the relevance of ACL.
For instance, section162 (g) of Zimbabwe's new constitution, like the old one, acknowledges the existence of customary law and its efficacy and specifically states that customary law courts are part of the judiciary!
Likewise, Chapter 12, (sections 211 and 212) of the South African Constitution officially recognises ACL as well as the status and role of traditional African leaders.
Further, ACL is specifically protected within the South African Bill of Rights!
The moment one acknowledges that there is a fundamental anomaly here in so far as these Southern African countries have mainstreamed RDL at the expense of ACL which, ironically, continues to be vital in the daily lives of the majority in these countries—a whole host of observations immediately come to the fore! Some of these are:
First: The concepts, processes and the philosophy of RDL as modified by post-colonial statutes and court decisions have remained somewhat inadequate to fill in the judiciary space available in each of the six Southern African countries mentioned above.
This is why all of them have acknowledged the relevance of ACL in their constitutions!
In doing so these countries are also acknowledging that the identities and value systems of their people are organically tied up with ACL which is therefore indispensable!
Second: The acknowledgment of the importance of ACL has not been followed up by a deliberate policy by the post-colonial state of developing ACL so as to distill its tenets and elucidate its principles as a central and legitimate body of law.
In a way ACL has continued to carry the burden of history during which the white colonial state regarded it as primitive, backward, anti-women and too mercurial to be law!
ACL was regarded then as an inferior and indefinite repertoire of norms and practices not worthy of serious attention from scholars and legal minds of repute!
To date the post-colonial state has not fared any better!
Third: It is critical to take note that what is often labelled ACL itself needs serious interrogation since it is not necessarily an expression of norms and judicial practices deemed binding by whole communities!
Often what became known as ACL was based on the opinions and prejudices of white colonial administrators; in cases of doubt expert advice was sought not necessarily from African chiefs and headman but from white experts and white missionaries!
Africans were rarely used as a source of information for their own culture during the colonial period.
So fierce was white settler prejudice against ACL in South Africa that at one time they banned polygamy and payment of bride price by Africans on the basis of what they called, 'repugnancy principle'!
In brief, a lot of research to separate ACL from colonial distortions of it is a must.
And the tragedy is that very little has been done since then by the post-colonial state to address the ignorance and prejudices which continue to influence perceptions about ACL.
Fourth: All post-colonial governments can claim with some plausible justification that there are other priorities elsewhere!
However, one wonders what justification our universities can make for not spear-heading research and scholarship on ACL when in fact these are an integral part of their mandate!; very few universities, if any, have invested time and energy in undertaking serious research and study on ACL although some indications are that South African scholars are beginning to do so!
As for the Faculty of Law of the University of Zimbabwe it has, in the main, continued to teach law in the way it was taught during the colonial period; Rhodies like Professors Geoffrey Feltoe and Reg Austen have remained godfathers of the faculty with the result that no major changes were introduced after 1980 other than expanding and consolidating what already existed!
In fact, the Faculty may not even be aware there is a major challenge that the country has been facing all along—that of reconciling RDL to an African world view!
Hopes of introducing major changes to accommodate African experiences seem to have vanished with the death of Kempton Makamure more than a decade ago!
Fifth: Failure to decolonise the study of law in Southern Africa has far reaching consequences whose implications are now beginning to manifest themselves. For instance, in Zimbabwe a whole political movement spearhead by lawyers such as Tendai Biti, Welshman Ncube, Obert Gutu, Lovemore Madhuku and the late Learnmore Jongwe was launched in 1999 with Morgan Tsvangirai as the face of it.
Alarming is that all of them without exception remain clueless in regard to where Zimbabwe is coming from and where it wants to go and why!
They often borrow wholesale neo-liberal Western rhetoric about the rule of law, democracy and human rights etc as assiduously taught to them by the likes of Feltoe and regard it as ideology of their movement.
Further they embrace the British and Americans as their financial sponsors and ideological godfathers, not realising that by doing so they are asking Africans to embrace those who have exploited and tormented blacks without fail from the days of African slavery right up to the present neo-colonial stage!
Up to this day, these layers remain a misguided lot thanks to the RDL which blinds them from grasping the implications of African history, experiences and above all African philosophy and its values!
Sixth: What emerges from all of the foregoing is that the decision by Great Zimbabwe University to teach law in the context of African culture is long overdue and more than welcome as part of a broader decolonisation process which other law schools in Southern Africa have been reluctant to embark upon.
African culture itself will need to be studied in the context of the dynamics of African history and above all African philosophy of unhu or ubuntu.
This approach to the study of law will require imagination, original thinking, courage, vision and focus–all qualities that are missing right now but are urgently needed if groundbreaking legal scholarship and practice are to be achieved!