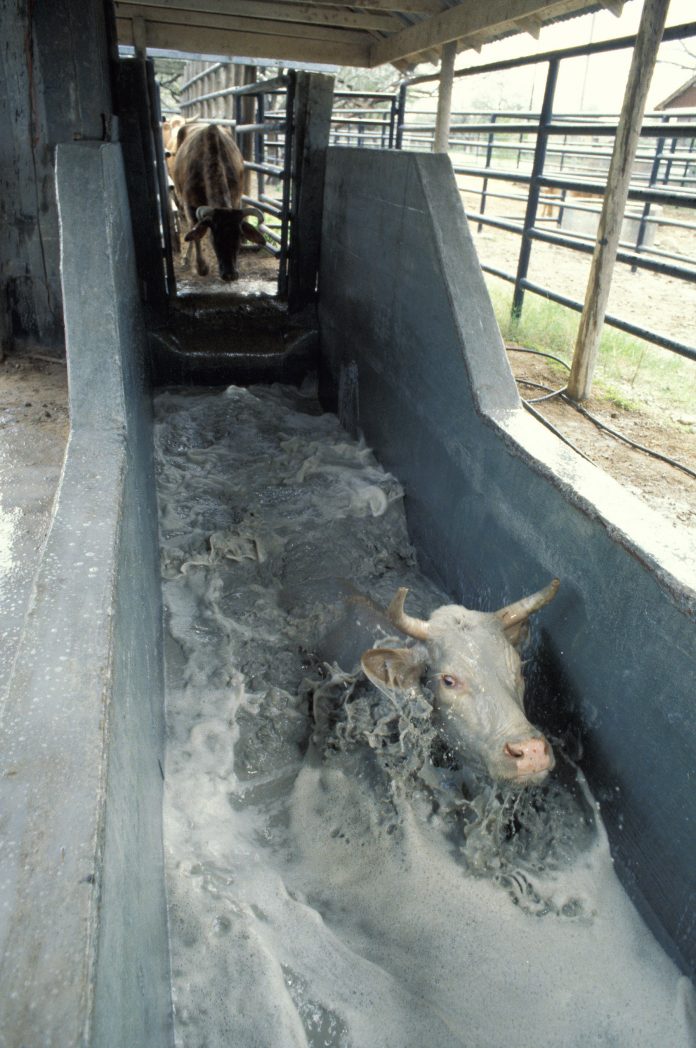 IT was dusk when the bus pulled up in Zaka, Masvingo Province.
The landlady at the lodgings where I was to stay, gave me a surreptitious stare, looked me up and down and asked: "Saka mati munoita nezveyi? (What do you do?)."
Formal Shona greetings had somewhat changed – I thought to myself.
No one seemed courteous enough to enquire about my wellbeing or the journey.
The bus ride had been long and tiring.
My destination in the Masvingo Province was Zaka, Tugwi-Mukosi and Ngundu, areas renowned for cattle production, apart from the heat.
The road to Zaka varied from bumpy corrugated tarmac to gravel; then pot holes, drifts of sand and scarred strip-tarred roads to the farms and village homesteads.
It made one forget the phrase 'Masvingo netara'.
During the ride, the hills shimmered blue in the distant horizon with the rising of the heat haze.
A gilding of pale grass bowed down in the hot wind as if in respectful greeting of our arrival.
I could not help noticing that the grass was already turning khaki; only a few tufts of green grass peering through the now sunbaked brown earth.
Khaki-ochre swathes of grass overshadowed the once green cattle pastures, already tinted and parched with thirst since the last showers of rain.
The 2018-2019 rain season had been a short one.
So far, the weather did not auger well for farmers and cattle ranchers of Zaka for the year 2019.
However, the sound of happy cow bells, tinkering more than usual, confirmed the cattle were still in good health and were eagerly foraging the last new strands of summer grass.
In the heat, the grass was no longer singing – and the insects' chirps of summer were hushed, but present.
Surprisingly, a few frogs still hopped about in the fields which gave hope for more rain.
The phrase 'what is your business' (munoita nezvei) – was the only greeting I received anywhere I went in this hot, dusty, remote, far-flung rural community, known as Zaka, in the Masvingo Province.
The next morning, I arrived unheralded, early at the homestead of my host.
I was greeted by two morose-looking dogs (with the same curt unfriendly manner as the landlady), that were not happy to see me and came charging towards my bag.
I stood still.
Soon they calmed down; sniffed my feet and wagged their tails – a sign that all was well.
Mudhara Chihutsi, also known as Cde Smoke, was my jovial host.
He lived up to his name; a chain smoker with a nervous twitch and an in-built hurried pace that I struggled to keep up with in the dusty heat of this hamlet.
At six-feet-tall and strongly built, he was what traditionalists would call 'hamburamakaka remurume' and had served and survived the Second Chimurenga that ended with our independence in 1980.
In his 1980s Nissan pick-up truck, which, although battered on the outside, had the kick of a mule, we headed for the nearby dip tank – the only one in the vicinity.
It was a thriving cattle dip tank; perhaps the only thing that thrived in the area.
The dusty rough drive to the dip tank came to an abrupt halt.
There was no further road to facilitate the vehicle – only footpaths.
"It's only half a kilometre away, we can walk the rest of the way Cde," Mudhara Chihutsi assured me.
His old army boots never let him down.
I felt daunted in the already rising heat of the morning, but put my best foot forward.
In front of us, along the way was a young cattle herder, also on the way to the dip.
There was something disquietingly unfamiliar with the small figure ahead.
Dressed in old, oversized work suit trousers, with a boy's checked shirt and gum boots, the figure walked straight as a well-drilled warrior and commanded its own space.
From time-to-time, it would bend down to pick up leaves from a shrub and tuck them away in the back pocket of the work suit.
Eventually we caught up.
As we approached, the herder turned around and greeted us; "Makadini henyu!"
To my surprise, the herdboy was female, a young girl of about 17 years of age.
With a natural dexterity, she yielded a cow whip and cracked it loudly in the air, without actually whipping the cattle, as she asked politely where I was from.
"From Harare," I explained.
Was I someone important, she asked.
"No," I said.
"I have come concerning the cattle."
Dejected, she said she could not understand why cattle were dying in their numbers.
"Do you think you can prevent them from dying," she asked. "The medicine is too expensive, unless you have US dollars or rands.
"You will see when you get to the dip tank."
As we walked and talked, she continued to bend and pick up more shrubberies and tuck them in her back pocket.
Finally, I had to ask: "What are the leaves for?"
"Don't you know?" she said, "to remove fleas from my cattle."
Her story was a familiar one in Zimbabwe.
Traditional herbs were now being used to cure cattle ailments.
It seemed inevitably the natural thing to do.
Her name was Rowena; she was born in 2002 and had lost both her parents.
There were no boys in her family; she was the youngest girl who lived with her grandmother and had dropped out of school.
Her older sisters were married and were living elsewhere.
The cattle had now become her responsibility.
The bush was her father, mother and friend.
Rowena had large soulful dark eyes, alert to danger, yet full of poetry and inquisitiveness.
Her unruly hair crowned her forehead in permanent locks that no amount of water would unkink.
She asked me many questions about cattle as though I had direct access to the Almighty – many of which I could not answer; nor justify; why God allowed the cattle in Zimbabwe to be sick?
No one spoke to her much, nor listened to her aspirations and endless questions about life, but mostly questions about the cattle that she so loved.
She had a lot to say, so I heeded.
"I would like to have my own cows one day because cattle listen to me," she said.
It was obvious to me she had a natural affinity with the animals, and, given the opportunity, she would prosper.
I felt as though she had a direct link to the cattle of Munhumutapa!
She knew what to do traditionally I thought, as I recalled my grandfather Chikambi-Zvimba's words about traditional cattle husbandry.
At the dip tank and the drinking well close by, people were forthright – with an unceremonious approach to life and an ebulliently rude humour that was a bit disconcerting to this visitor.
The cattle dip sites had become a hub for other socio-economic activities like money changing and a point of reference for information about the locale and its inhabitants.
The demand for forex to dip cattle was preposterous and a huge burden on rural cattle herders.
It attracted a new Zimbabwean, one whose life and soul was dedicated to making profit on the money exchange, regardless of our cherished basic hunhu/ubuntu.
As my host, Mudhara Chihutsi pointed out, dip sites had become a cut-throat space for illicit trading.
Somewhere in the crowd, a distinct high-pitched voice whinnied for clients. "Marands, maYusa enyu pano!" (your rands and US dollars here!)
I soon learnt that was 'Sista GMO' whose thick-set calves, limbs and bosom testified to her name.
Her skin-lightened and hardened face stood out among the many other dark-hued humble rural folk.
Sista GMO was an aggressive city 'money changer', originally from the streets of Harare, whose diversified business portfolio now included soliciting clients at the cattle dip in the rural areas.
There were other notorious characters gathered around the dip tank. They included 'Ras Putiti', 'Amai Homelink', 'Ras Protocol' and 'Blah Jedza' who had a makeshift cardboard stall selling cigarettes, maputi, 'freezits' and 'fodya yebasa' priced in forex.
'Ras Putiti' was a young man in his 20s who operated a taxi service, so necessary in the remote parts of Zaka.
There was also 'Amai Homelink', 50-ish or so, who provided lodgings for businessmen, truck drivers and clandestine mineral prospectors (makorokoza), who now included some Chinese nationals.
'Amai Homelink' also provided her famous nubile evening company to go with her lodgings.
The nubiles were young girls of no fixed abode, adorned in an array of wigs known as 'maTokwe-Mukosi'.
She facilitated various other transactions at her lodge.
'Ras Protocol' was a smooth talker who somehow managed to wheedle a dollar-or-two from every gullible woman who came to the dip tank with a handbag.
Despite his shady side, 'Ras Protocol' had a strong conscience.
He became incensed when he saw under-aged girls plying the 'skin trade' in broad daylight.
A highly-strung tall young man reproached the young girls as they came forward, to which 'Ras Protocol' became angry and said: "Tisu takavaregerera," (It's us who are to blame for their waywardness).
It was obvious the evil from the cities had now pervaded life in the rural areas – and even the cattle dips were not spared from maTokwe-Mukosi, literally meaning (little disasters), now obviously under new fiscal management.
My cattle field trips were becoming more insightful; what with the various societies and the colourful characters that were now frequenting the cattle dip due to unemployment and the lack of socio-economic prospects.
The revitalisation of the rural areas must be uppermost in our development endeavours — prioritising improved transport network, access to agro-services; practical extension advice, more veterinary services and affordable supplies as well as the construction of more cattle dip tanks, among other priorities.
Mudhara Chihutsi pointed out: "Madhumeni varikuswera kudoro munin'ina.
"Veterinary supplies and agro-extension services were once supplemented by Government and were affordable.
"This needs to be re-instated and supported if we want to discourage the shenanigans and exploitations of poor marginalised rural people and effectively discharge the Command Livestock Programme for the benefit of all Zimbabweans."
For me, Rowena, the herd girl, serves as an example of the cattle husbandry gender narrative and proves that women are naturally responsible farmers and deserve our encouragement and support.
Dr Tony Monda holds a PhD. in Art Theory and Philosophy and a DBA (Doctorate in Business Administration) and Post-Colonial Heritage Studies. He is a writer, lecturer, musician, art critic, practising artiste and corporate image consultant. He is also a specialist Post-Colonial scholar, Zimbabwean socio-economic analyst and researcher.
For views and comments, email: tonym.MONDA@gmail.com