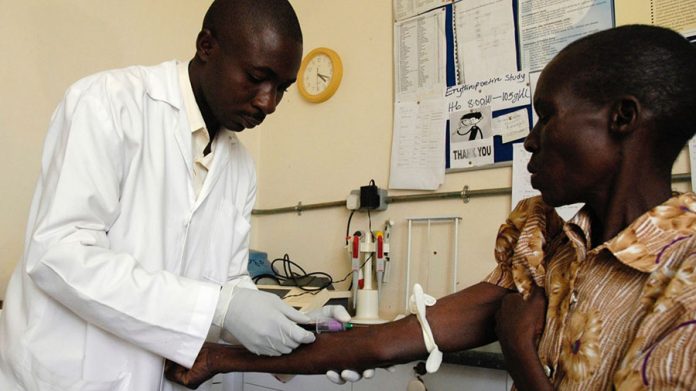 By Catherine Murombedzi
DID you know that a person taking anti-human immuno virus (HIV) anti-retroviral therapy (ART) with medication working well has the HIV virus suppressed to levels that it can no longer be transmitted?
When viral suppression takes place to undetectable levels, this is known as being virally suppressed, with the person no longer being infectious.
When the virus is less than 100ml copies per gramme, it becomes undetectable.
If one has been on medication for six months with the treatment being successful, viral load suppression is achieved.
A test known as viral load suppression determines the amount of virus in the blood.
A virally suppressed person is advised to continue on medication as prescribed because defaulting sees the virus multiplying.
A virally suppressed person can take an HIV test and test HIV negative.
However, this is a false negative as the virus remains in the blood in so little amounts that it can no longer be detected by a normal rapid HIV test.
Since virally suppressed means no infection, the nation must focus on everyone on ART getting virally suppressed.
There are newspaper columns where people send contacts requesting to get linked with an HIV negative person.
The language used is rather crude: Ndoda asina chirwere (I need a partner who is HIV negative).
Most people may think they are HIV negative — they need to be tested.
For the virally suppressed, they need to be open that they are on medication if they meet partners interested in settling down with them.
There are times a person on medication, religiously taking anti-retroviral therapy, sees the virus mutating.
When this happens, it shows that the virus has grown resistant to that particular medication.
The person has to be moved to a stronger regimen.
If one was on line 1, he/she is moved to line 2.
The objective of the ART programme is to reduce morbidity and mortality due to acquired immune deficiency syndrome (AIDS)-related deaths through provision of anti-HIV medication.
The World Health Organisation (WHO) came up with a strategy in 2015. They called the strategy 90-90-90.
With 2030 in mind, the 90-90-90 is an ambitious programme to have 90 percent of the population tested for HIV. The second 90 means 90 percent of the tested people who need ART receive the required medication.
The last 90 means that the people on medication must record 90 percent viral suppression, leading to ending the AIDS epidemic by 2030.
To align treatment strategies to achieve the 90-90-90 goal, Zimbabwe has adopted viral load monitoring and is in the process of rolling out and equipping health facilities.
In Zimbabwe, 74,2 percent of PLHIV aged 15-64 report knowing their HIV status.
Among PLHIV aged 15-64 who know their HIV status, 86,8 percent are currently on ART.
Dr Owen Mugurungi, the director of TB and AIDS in the Ministry of Health and Child Care, said the country stands to gain more with viral load suppression.
"Early HIV treatment reduces the risk of HIV transmission. Viral load suppression will see the rate of new HIV infection lowered," said Dr Mugurungi.
"Treatment then becomes prevention. A person with a fully suppressed viral load does not pass the virus to his/her partner if they are in a discordant relationship. As a country, we strive to achieve the 90-90-90 goal where 90 percent of people on ART will record viral suppression."
Martha Tholanah, an activist in the HIV field, dreams of a world where everyone on medication is virally suppressed.
"As a representative of the International Community of Women living with HIV in Zimbabwe (ICW-Zimbabwe), we welcome the partnership to end AIDS," says Tholanah.
"Our hope is that HIV screening, prevention and treatment is more widespread and reaches everyone, including women and girls in rural, mining, farming, peri-urban and those in informal settlements within and surrounding urban areas. These communities are usually left behind.
"A virally suppressed nation is now possible. The 90-90-90 goal represents immense hope for me and the nation at large. I know this is true for many women who faced the brunt of the pandemic.
"We just need to make sure we all work together – health service providers, civil society and community-based organisations as well as the media – to ensure the information is spread far and wide so that no one is left behind. Hope is now on the horizon in achieving an AIDS-free generation."
As a country, Zimbabwe needs to uphold prevention as the cornerstone of success to ending AIDS.
Those on anti-HIV treatment and still virally undetected must strive to get viral load suppression.
And this is achieved if medication is working well, the person taking the medication has 100 percent adherence and reports early to the health centre if he/she experiences any side effects or an anomaly.
With prevention remaining the cornerstone, HIV suppression and being faithful, ending AIDS could be on the horizon.