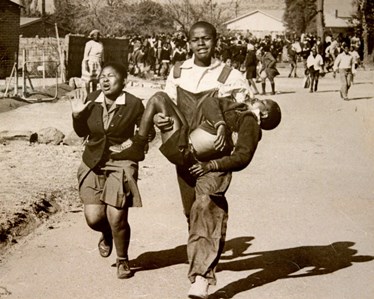 THE culture of reading is critical to sustainable development, scholars and authors said at the just ended Zimbabwe International Book Fair (ZIBF) indaba.
The book fair ran under the theme 'Igniting Interest in Reading for Sustainable Development'.
Celebrated local scholars and those from abroad, as well as authors, delivered lectures on how to promote a culture of reading which is fast declining.
Speakers argued the reading culture is critical not just for intellectual and personal development but growth of nations.
According to experts, reading is the foundation of sustainable development adding it led to increased understanding of one another.
Richard Moyo who presented a paper titled 'Strategies for Promoting a Reading Culture in Zimbabwean Primary Schools: A Case Study of Four Schools in Gwanda Town', said the absence of a strategy to guide reading habits among Zimbabweans was hampering the development of a reading culture.
He said children had to be provided with educative and interesting non-text book reading materials and storytelling.
Moyo said reading materials should be made locally as well as initiating time-tabled reading to develop interest in reading.
There were calls to ensure reading is done by all, not just those with knowledge for letters.
Professor Charles Pfukwa presented a paper on how reading can be done visually.
"Every picture tells a story and every story has a cultural value," he said.
Examples of picture narratives such as the famous Soweto Uprising of 1976 were cited as an example of the power of visuals.
The pictures poignantly told the story of the horrors of apartheid. After all, a picture is worth a thousand words.
Calls were made to make reading easier, especially for children, through publishing attractive books.
"Publishers in Zimbabwe appear to have forgotten how to come up with attractive books, but this can be achieved through making use of illustrations, colour, modern printing machinery and improving paper quality or texture," said Gamuchirai Gwaza.
Experts said it was time the country moved with the times and embraced e-books. Presenters who included Nigerian Odunayo Ajani, Ivan Bachisi and Admire Moyo said a reading culture must be perpetuated through making use of digital technologies.
The ZIBF also said it was working hand-in-glove with the Ministry of Primary and Secondary Education presently rolling out a new curriculum.
The ZIBF has become one of Africa's premier book and publishing trade fair, showcasing the largest and most diverse annual exhibition of local and international books, magazines, journals, CDs, DVDs and printing and publishing technology on the continent.
It is also a platform where issues that affect the development of book-writing, publishing and reading are discussed.