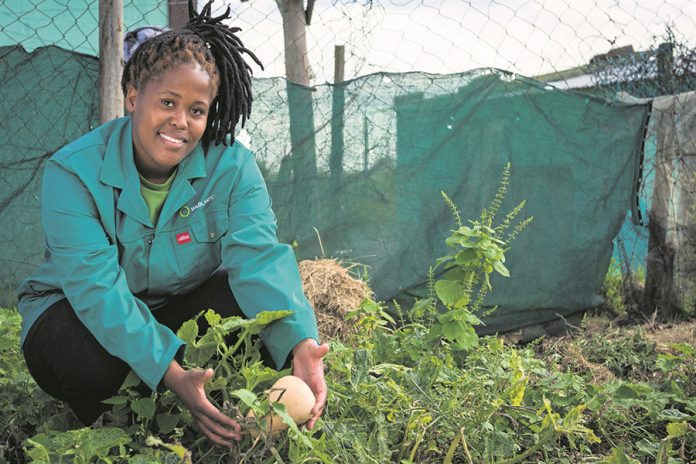 FROM information gathered overtime, regarding African women's membership in agricultural and rural shows that, while women's membership was often limited by their lack of formal land ownership, many rural organisations generally stressed the interests of male members and did not adequately take into account the needs of rural women adequately.
In Namibia, for instance, in 1992, to provide a voice and organisational base for communal farmers, the Namibia National Farmers Union established, women comprised 30-60 percent of affiliate associations.
Its activities, however, emphasised marketing and surplus production for the commercial farming sector rather than subsistence food production and food processing.
Women's participation as office holders in these organisations tended to be even more limited.
The most striking example is in Zimbabwe, where, despite the fact that women constitute 75 percent of the members in the Zimbabwe farmers unions, only five percent of the officers were women.
The largest number of women decision makers were in the Sudan, where 14 percent of the office holders in agricultural co-operatives were women graduates.
Since the early 1980s, several countries have reported a growth in women's participation in rural organisations and in the number of women-only pre-co-operatives and co-operatives; such as in Benin, where women's membership in pre-co-operatives grew from practically no women in 1980 to 4,6 percent in 1985, up to 12 percent in 1992.
In Burkina Faso, while women represented only nine percent of all members in village working groups in 1981, by 1992, women's village groups accounted for 20 percent of the total.
In Mauritania, the female co-operative movement grew from 15 co-operatives in 1982 to more than 500, together with mixed co-operatives, in 1993.
In the Sudan, women's co-operatives increased from 14 in 1980/1981 to 50 in 1992/1993, although membership in these co-operatives included both women and men.
In Zanzibar, female membership in co-operative agricultural organisations increased from 21 percent in 1985 to 44 percent in 1993.
Until more recently, few women in Africa held policy-making positions at national level; those who did tended to concentrate in social ministries such as Education and Health.
Women infrequently hold such positions in technical ministries, such as Agriculture, which has many implications for the policies generated.
It has been shown that increased female participation has an impact on policies with regard to the importance given to women's issues and concerns.
Women, overall, hold an extremely low number of decision-making positions in the ministries dealing with Agriculture and Rural Development.
Women's representation was highest in Namibia in the Ministry of Lands, Resettlement and Rehabilitation as well as in the Ministry of Regional and Local Government and Housing, with 22 and 25 percent women decision-makers respectively.
In Zimbabwe, although the situation has changed in recent times, women held the fewest decision-making positions in Ministry of Lands, Agricultural and Water Development (0,1 and 0,3 percent respectively for the Departments of Tsetse Control and Water Development).
Women's representation is also low in governmental or parastatal committees which address complex legal and political issues.
Previously, in Namibia, the two commissions of relevance for rural women included the Technical Committee on Commercial Farmland and the Commission of Inquiry into Traditional Leadership.
The former had only one woman representative, while the latter had none.
In addition, of the seven members of the National Task Force on Agricultural Policy, only one was a woman.
In Zimbabwe, in the parastatal Agricultural Development Authority, women accounted for only six percent of the policy-makers.
In the early 1990s, women represented only 10 percent of the Village Development Committees which consisted of democratically elected members from the village, and controlled the development and use of land resources in their villages.
Women's representation is also negligible in the local power structures and traditional bodies in Africa, where decisions concerning land allocation and resource development have important implications for rural women.
Data contained in the sectoral reports confirmed the low participation of women in these structures.
Women's representation at the district and provincial levels has customarily been low.
This in turn inhibits their ability to influence resource allocation.
In most countries in Africa, women tend to have decision-making power over their own fields while males dominate decision-making for household plots.
In Morocco, with the exception of those fields managed exclusively by women, men generally have almost all the decision-making power as they are the owners of the means of production and, consequently, of the products produced.
In Zimbabwe, in male-headed households, men dominate all decision-making.
Women's decision-making power tends to increase in many countries when the husband is not present.
However, men may remain involved in many of the most important decisions.
In Namibia, as the participation of men in farming activities decreases, the authority of women over the agricultural processes may well be increasing.
In Zimbabwe, women whose husbands are away have substantially more decision-making power than those with husbands on the farm, while women dominate farm management decisions and activities such as planting, ploughing, weeding and harvesting, among others.
Even in these cases, however, the absentee husband still generally decides on how much crop to sell and on the use of the money from crop sales.
In recognition that women and women's concerns were often marginalised or invisible to large-scale development planning and debates, national women's machineries, in the late 1980s, played an increasingly important role in Africa; shifting from a women-specific approach towards a mainstreaming approach in development projects, programmes and policies.
This shift helped such machineries to break out of the marginalised position in which women found themselves by establishing focal points in the technical ministries in order to ensure that women's needs and concerns were addressed in the mainstream development projects, and not just those aimed exclusively at women.
National women's machineries began conducting gender and socio-economic analysis training programmes to inform and bring awareness to government officials on the importance of incorporating gender considerations into the development processes; ranging from allocating resources to women's activities to incorporating women and women's concerns into policy and decision-making bodies, or into mainstream development.
With the exception of Sudan, all of the countries examined had a national machinery for the advancement of women.
The degree to which the machineries were able to address the particular needs of rural women varied, as has their status in the Government and availability of financial resources.
In many countries, despite the increasing number of NGOs, rural women continue to be neglected.
Many organisations, which are specifically women-oriented, have been created.
However, these organisations tend to be concentrated in large cities and primarily focus on issues of concern to urban women.
In many countries, despite the increasing number of NGOs and organisations that were specifically women-oriented, rural women continued to be marginalised and neglected. It is no wonder that women were a driving force behind the so-called 'illegal land occupations' of the late 1990s to early 2000!
Dr Michelina Andreucci is a Zimbabwean-Italian researcher, industrial design consultant, lecturer and specialist hospitality interior decorator. She is a published author in her field. For views and comments, email:linamanucci@gmail.com