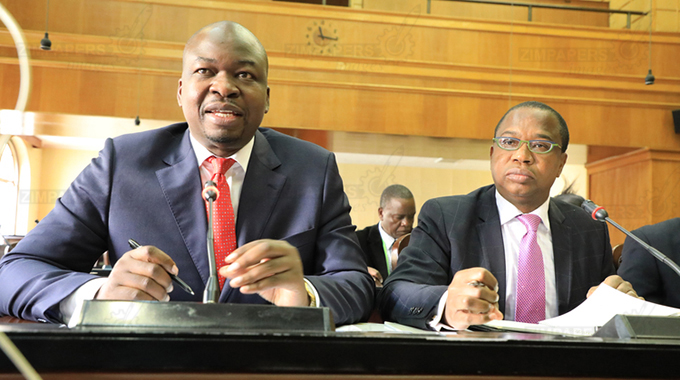 By Elton P. Ziki
IN the process of personal development and self-actualisation one needs to acknowledge his or her flaws.
To self-introspect and provide a critique of one-self without bias is required.
Self-criticism that focuses on all known and not so evident shortcomings is required; what one would call a root cause analysis.
Finance Permanent Secretary George Guvamatanga recently said adopting the US dollar as the transacting currency of choice in 2009, during the GNU, was a 'major mistake of the biggest mistakes we have made before'.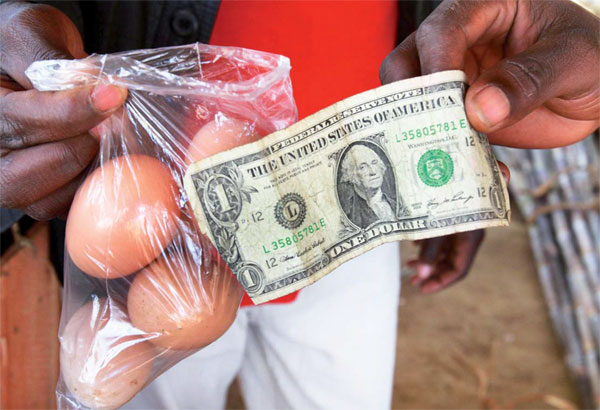 We should have never made the US dollar our primary currency, he said and we should not repeat that mistake.
Guvamatanga acknowledged the level of exposure, risk and vulnerability of basing the economy solely on the greenback as the transacting currency of choice.
This show by the monetary and fiscal authorities is a lesson that we could all take a leaf from.
According to Guvamatanga's presentation, a root cause industrial analysis was conducted.
In my view, without a shred of doubt one is certain that hard questions were confronted, consultations and feedback considered.
The potential of the analysis produced invaluable insights as this has led to numerous benefits in bringing about financial and exchange rate stability and predictability.
The aspect of self-introspection from a national point of view has been seen from the presentations by the monetary and fiscal authorities.
However, fear of criticism or failure and the prospect of performing below par are major drawbacks that can be reversed.
The very same negative hindrances can be used to launch a bold and meaningfully effective career or performance when the acknowledgement of shortcomings is made.
When Finance Minister Professor Mthuli Ncube, in October 2018, launched the Transitional Stabilisation Plan (TSP), critiques brought out brick bats, but the monetary chief remained focussed for the purpose of development.
This was needed; to have a concrete plan of action to achieve set goals and targets of macro and fiscal stability.
A vision of sorts, some blueprint or strategic document of action as some may prefer, was to be produced.
The National Development Strategy (NDS1) is the document to follow for the next five years commencing January 1 2021. It's success will be anchored on the strength of the Zimbabwe dollar as the country moves towards an upper-middle icome economy come 2030.
With a target five percent annual economic growth rate, inflation reduction through a stable currency is envisaged to lower month-on-month inflation by August 2021, while year-on-year inflation is expected down to single digit.
That is sufficient cause to be optimistic and keep the resilience as the benefits will be felt by all.
But what errors have we made as citizens too? We need to check our record.
Have we been playing our part as private business both large and small?
As individuals, have we been productive enough on the various ventures we do?
To help you chart the course most appropriate in the varied circumstances we find ourselves in day-by-day as individuals, families, communities and ultimately as a nation, we need to frequently check our record and performance as some constant evaluation is necessary.
The future is bright if we keep account of our production habits and traits.
There is reason to be upbeat, if not excited.
Our currency is our source of pride.
It has been holding steady against the greenback, thanks to the monetary and fiscal authorities and the discipline entrenching in the market across most economic sectors.
The foreign exchange auction system instituted by the monetary and fiscal authorities is largely credited for the fiscal stability to date.
Rafts of measures have led to prices of goods and services stabilising.
Without a shred of doubt, as a nation, we need peace and unity for development to be realised.
The plan to revive the economy and improve the lives of the resilient, peace loving citizens must be embraced, for the much needed development to take root, sprout and flourish. The work ethic now calls for hard work and dedication to duty more than ever come January 2021 when the NDS1 takes effect.
The NDS1 seeks to create grounded prosperity that is all encompassing and inclusive, as no one is left behind.
For prosperity to be within reach, citizens must be ready, willing and able to assume different roles in the primary factors of production by embracing, whole heartedly, the thrust toward nutritious food-secure households through the Pfumvudza/Intwasa conservation farming programme.
As a nation, we must be ready to go through this phase of development as a process and aim for increased productivity across the target economic sectors.
Let us have unity of purpose to grow the economy.