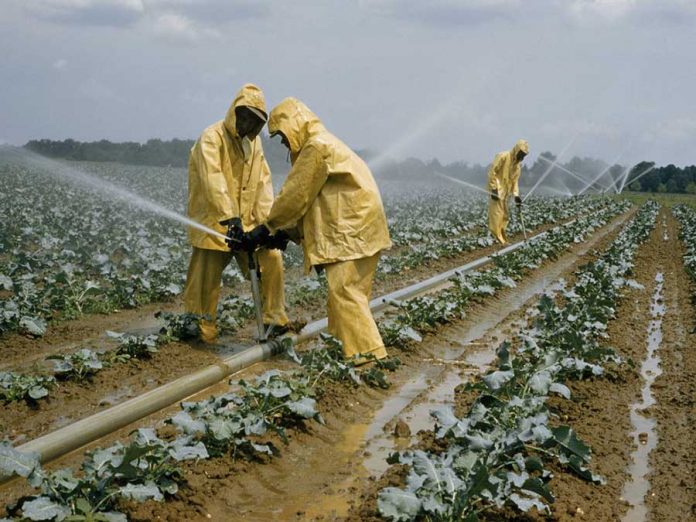 IN a previous article, I referred to a conversation where a colleague had asked how university lecturers and professors who have never practised agriculture are expected to train tomorrow's farmers and agricultural scientists.
The question disturbed me quite a bit.
I found some comfort in the knowledge that I personally had accumulated 18 years of experience as a large-scale farmer.
I also had a formal agricultural qualifications.
However, despite my 'education', I have burnt my fingers several times in the field for want of experience.
Even where one can 'google' and refer to textbooks, the field always presents challenges!
And yet I still struggle to effectively manage my agricultural enterprises.
I have to admit though, that many of my academic colleagues in the agricultural faculties dotted around the country do not operate farms and do not have much, if any, experience of practical agricultural production.
When I was a student teacher in Science at Gwelo (Gweru) Teachers' College back in the early 1970s, our college principal, an Irishman called Brett, used to stress the need to gain adequate knowledge and skills to be an effective practitioner.
His adage was: "You cannot give what you do not have!"
As student teachers, for knowledge, we read books and attended lectures; that was the easy part if you had a good memory.
For practical skills, we went to Senga and other nearby schools to sweat and stammer in front of real classes.
Then we went for teaching practice for a whole term.
A similar situation exists with the farmers resettled across Zimbabwe.
They are literally exploring uncharted waters, with hardly a compass for guidance!
For knowledge, they are looking for the extension worker; for practical skills they are indulging in trial and error!
Returning to the academia, one gets a sense in which it is considered enough to read for an agricultural degree and upon graduating, one becomes automatically qualified to teach or practise agriculture.
I interviewed one fresh college graduate for a farm assistant job.
He told me that one mixes soya seed with sugar before planting.
This is not correct.
The correct procedure is that rhizobium inoculant is mixed with five percent sugar solution which acts as a sticker before this preparation is mixed with soya bean seed.
The poor graduate had only had theoretical lesson on the topic, part of which he had forgotten.
If he had done it practically, the mix-up would not have occurred.
As long as our education system has a theoretical thrust, our graduates are unlikely to effect a significant improvement in agricultural productivity.
In this article, we shall explore options for increasing the practical experience of agricultural graduates and the effectiveness of their lecturers and professors.
Over the decades, I have reflected on the truth of that statement; it applies to all aspects of our lives.
In the case of agriculture, and indeed many other practical sciences like medicine for example, one needs both the theoretical knowledge and the practical knowhow to be able to function.
Teaching institutions must provide for both.
Agriculture graduates, who lack practical skills, cannot be expected to help improve productivity.
They cannot give what they do not have!
Most, if not all, universities have been allocated farms.
One expects that students and their teachers in the various faculties and departments of agriculture are intimately involved in the production activities at these farms.
These farms are usually divided into farm teaching and research units and commercial production units.
Several strategies are suggested to strengthen agricultural institutions of higher learning so that their graduates can positively impact productivity.
Certain conditions must be fulfilled for college farms to be functional generators of agricultural expertise that spurs national production.
First, for the farms to be effective schools of practical agriculture, they must be appropriately resourced with teaching personnel who are not only qualified academically but also experienced practically.
At this point, we make a bold call for availing agricultural land to agriculture graduates so they can translate their academic knowledge into productive activities.
As and when the Land Commission's land audits identify agricultural land for re-allocation, let them give priority to graduates and teachers from colleges and universities.
The agriculture programmes at local universities require radical rebranding to reflect the practical nature of the applied science that we call agriculture!
The curricula needs to be re-constituted away from a theoretical thrust to a practical hands-on approach. Examinations need to be reconfigured with reduced reliance on three-hour 'sink or swim' theory examinations. Examination models that focus on practical skills and problem solving capacities must be developed.
The skills can be identified from the 'skills gap analysis' recently released by the Minister of Higher and Tertiary Education, Professor Amon Murwira.
To this end, the higher education agricultural institutions must employ a staff compliment that is a judicious mix of academic researchers, specialist instructors and practitioners.
In the US, both extension (from US Department of Agriculture, the equivalent of AGRITEX) and academic professors are employed in the same department and co-supervise students in fieldwork.
It is, however, important that all teaching staff have practical experience which can be gained through participation in the research and production activities at the farm.
The second issue relates to equipment.
All the farming equipment types availed to farmers must also be available in the educational institutions for students and their teachers to familiarise and learn how they are operated.
Government and the academic institutions must dialogue with private sector equipment suppliers to loan/lease and demonstrate new equipment at agricultural colleges and universities for the benefit of students and their teachers. Familiarisation with the latest equipment and technologies will equip agricultural graduates with the skills and competencies to 'hit the ground running' when they join the world of work.
All in all, colleges and university farms must be models of good farming methods and practices.
Their performance must be evaluated and reported every year to ensure that they adhere to the best standards possible.
Lastly but not least, a massive retraining programme for agricultural colleges and universities personnel must be initiated across the country.
This can be tied to a programme where all agricultural institutions actively and officially engage in community action research, extension and development tailor-made programmes that seek to increase the relevance of the institutions.
All agriculture students and teachers must be required to go on at least one tour of various agricultural enterprises across the country to familiarise with the challenges and opportunities available in the sector.
In the next episode of this series we shall look at the human factor challenges and opportunities for improving productivity at farm level with respect to personnel.