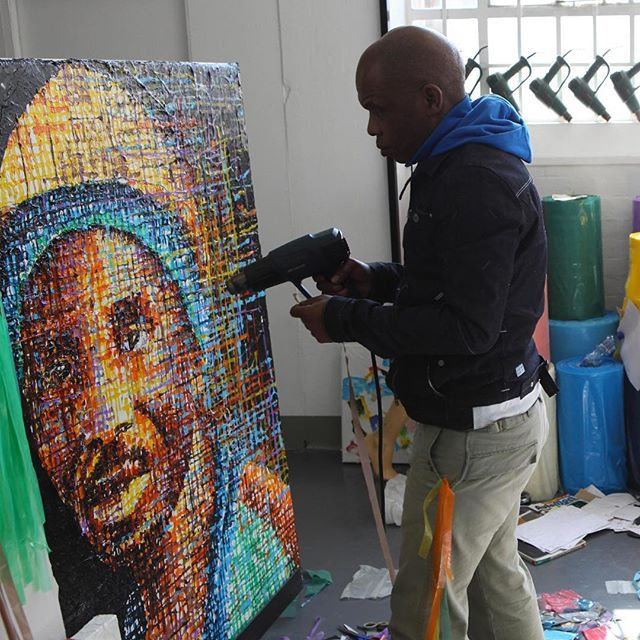 B
ON October 1 2018, the Finance Minister of Zimbabwe, Professor Mthuli Ncube, issued a statement containing fiscal reforms intended to regulate the nation's finances.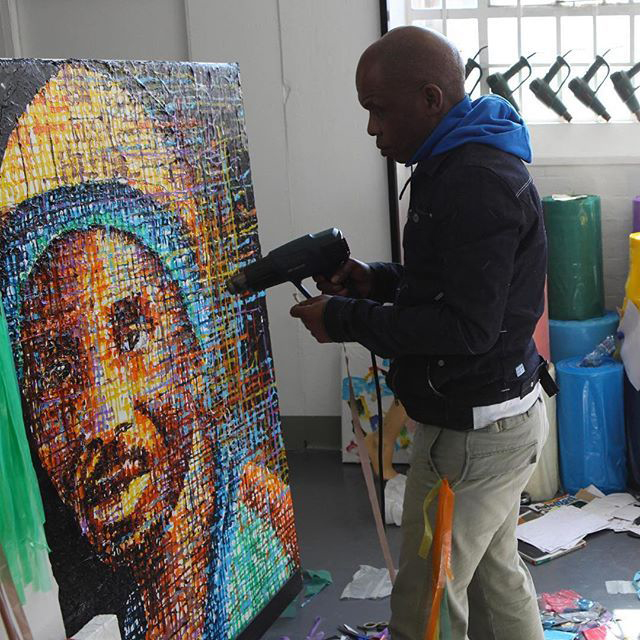 Drastic austerity measures were put into place.
As a result, the traditional consumers of art in Zimbabwe ceased to be interested in both performing and visual arts in general — with exhibition and performance attendances decreasing substantially.
For a nation that is world-renowned for its artistic production, these measures have dampened the little artistic production that was beginning to boom under the new dispensation of the Second Republic of Zimbabwe.
Funding the arts can be contentious and socio-politically controversial.
However, the arts must be seen to express our human nature, our culture and our harmonious social co-existence.
Always considered an easy target in a time of austerity, art and culture should, instead, be seen as the standard bearer for Zimbabwe's efforts to re-engage in cultural diplomacy, to develop soft power and to compete, as a nation, in both trade and investment.
Economic austerity particularly falls hard on areas of visual arts and other cultural professions of the creative industries which are more often than not perceived and treated as non-essential to the overall socio-economic development of a nation.
The result is a disastrous, severe erosion of our national visual memory and an erasure of our art, history, culture, identity and irreplaceable heritage which our young people deserve to inherit, know as well as understand and the world is ready to appreciate.
For example, on the world market, international trade in creative industries showed sustained growth in the last two decades, with the global market for traded creative goods and services totalling a record US$547 billion in 2012, compared to US$302 billion in 2003.
Europe was the largest exporter of creative goods among developed countries.
Their exports of creative goods rose in value by 47 percent to US$474 million in total in 2012.
The value of imports expanded by 56 percent for the same period.
No other industry can boast such huge gains.
Europe ranked the largest exporter of creative goods among developed countries, with a 30 percent share of the global market. Germany, France, Switzerland, the Netherlands and Belgium were the top five exporters of creative goods for the period.
During the same period exports of creative goods in the US in 2012 stood at US$38 billion.
On the other hand, exports of creative goods from developing economies grew during the period 2003 to 2012, with export earnings rising from US$87 billion to US$272 billion.
Hence, developing countries are playing an increasingly important role in international trade in creative industries — a case to note for Zimbabwe, where the creative industries are struggling to gain ground.
Creative industries are vibrant sectors of the global economy —increasing engagement demographics, better access to ICTs and dynamic shifts to new lifestyles associated with creative products and services, and making trade in these sectors a promising avenue for future growth and potential employment creation in Zimbabwe.
The global market for traded creative goods and services totalled a record of US$548 billion in 2012, as compared to US$302 billion in 2003.
It is important to note that several countries reported a decline between year 2011-2012.
Exports from developing countries grew faster than in the developed world, reaching a total share of 57 percent of world exports of creative goods in 2012 compared to a 42 percent for developed countries. However, in terms of imports, developed countries are more dominant with a 69 percent share of the world market of creative goods imports in 2012 — again illustrating the potential for Zimbabwe to export its cultural products to diplomatically receptive and friendly nations.
According to the United Nations Conference on Trade and Development (UNCTAD), export earnings from creative industries cover the value of exports of all creative-industry products, comprising tangible goods and intangible services in each creative sector.
From the developing countries' perspective, China and Eastern and South-Eastern Asia account for the largest share of exports from developing countries, of about 47,9 percent — although exports and imports of creative goods from developing countries suffered a slight decline in 2012.
In 2012, about 69 percent of sectorial exports of goods from creative industries was accounted for by industrial design and new media, with the remaining 31 percent by publishing, visual arts, art crafts, audiovisual and performing arts.
African exports of creative goods reached US$1,9 billion in 2012 compared to only US$778 million in 2003.
Africa remains a net importer of creative goods with imports standing at US$5,1 million in 2012.
The main importers of African creative goods from developed economies; and among developing economies is Eastern and South-Eastern Asia, China, Western Asia, Latin America, Europe, US, Japan and Canada.
Here, again with Zimbabwe Open for Business, the arts should be promoted by every Zimbabwean trade delegation's interaction.
In Britain, where the arts and culture are neither kept out of the Government sphere nor totally embraced within it, the arts get awkwardly wedged into governmental policy as another way of boosting economic growth.
This strategy has led to programmes that have spurred regeneration and growth in struggling regions and cities, led by the vigour of government-funded cultural quarters.
These localities would have otherwise found it difficult to attract private patronage since the majority of philanthropic arts funding is funnelled to the main city of London.
A study, carried out by the Center for Economics and Business Research, found that arts and culture in Britain make up 0,4 percent of Britain's GDP, a strong return on less than 0,1percent of government spending.
The cultural sector was also seen to have increased its contribution to the UK's GDP since 2008, even as the wider economy contracted over this period.
The report's findings also highlighted the important role of the arts sector in supporting the commercial creative industries, which made up 10 percent of Britain's GDP.
The report concluded that "…proximity to arts and culture can translate to higher wages and productivity."
To cite another example, in 2012, the Brookings Institute in the US held a symposium investigating the economic benefits of innovation and ideas, and the part that the arts have to play in this economic matrix.
The findings cited the impact of the creative industries in boosting growth in cities and the stimulating effect of arts and crafts participation on entrepreneurship in science and engineering, although cultural bodies in the US have not focused on these economic returns in making their case for funding.
The National Endowment for the Arts in the US (with whom this writer attended workshops on governance and creative capital) is one of three organisations responsible for cultural grants and currently receives US$146 million federal funding.
By comparison, the French spent a staggering US$4,53 billion in their cultural sections.
Given that economic emphasis worldwide has shifted to a drive for sustainable growth, we will see more and more organisations, businesses and communities assigning greater value to human creativity and the arts — which by nature regenerates and expands over the years if afforded the appropriate fiscal support.
The economic dividends returned by investment in art and culture are boundless if there is Government goodwill, media visibility and promotion of the arts and funding made available to the arts.
While art is an important generator of wealth, boosting the economy through innovation, enterprise and job creation, the envisaged dividends from the artistic industry and the hope to realise financial security for the sector cannot be achieved without physical access to the arts in Zimbabwe — which remains elusive to many communities, especially rural communities that lack the infrastructure to capacitate artists' production as well as house and administer the arts.
The potential of the creative economy in Zimbabwe has not yet been fully harnessed; it should be alive, dynamic and vibrant – waiting to be engaged.
The arts and creative industries must be supported, promoted and valued, even more so during times of austerity because they are our heart, our soul, our essence.
The arts define us as Zimbabweans.
Art critic, curator and education consultant for the new Zimbabwean School Curriculum (2015-017), Dr Tony Monda holds a PhD in Art Theory and Philosophy and a DBA (Doctorate of Business Administration) in Post-Colonial Heritage Studies. He is an artist, art consultant, art evaluator, lecturer, writer, musician and corporate image consultant. For comments, please e-mail: tonym.MONDA@gmail.com